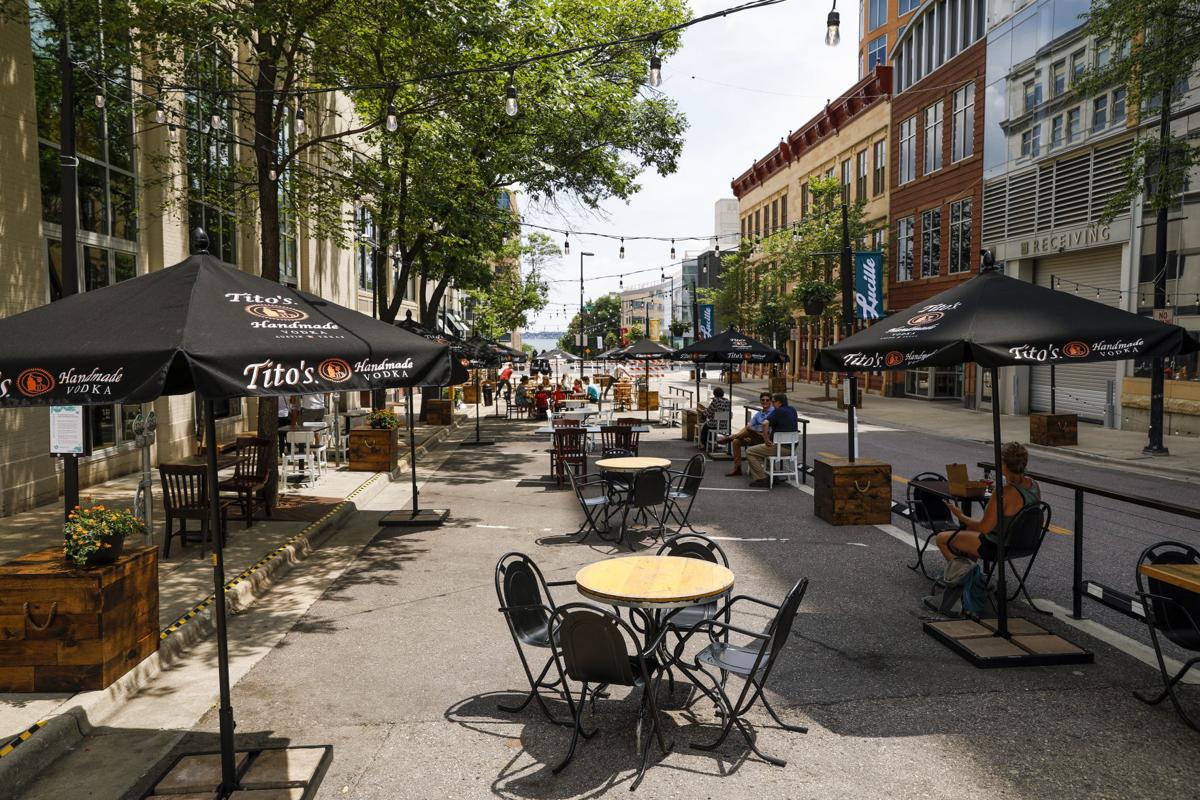 Like most people my age, you know, the high-risk members of society, it's been weeks of being very careful not to contract this COVID-19 monster that, if it doesn't kill you, is known to addle your brain.
What makes it even tougher is that I've never been known as one to stay home. My lifestyle has always included crowds, if not at an overflowing Friday night fish fry at a popular area restaurant and bar or gathering with the gang for a few beers on the weekend or, especially in the summer, in the midst of a 40,000-person crowd cheering and giving high-fives at a baseball game.
Then there are the plays, Badger football and basketball, poker night at the club, the early morning workouts at the "Shell." In other words, like for most, this has been a terribly boring time. Only consolation is, think of the money I'm saving.
Nevertheless, I've done things like drop in at the office (hardly anyone there), got a haircut (finally) and even went to the dentist to get the teeth cleaned. All have felt safe because of the precautions that barbers, dentists and others dutifully take.
I have to admit, though, that I did throw caution to the wind a couple of weeks ago when my longtime friend, the retired editor of the Watertown Daily Times, and I agreed to meet for lunch at a Jefferson County bar and grill. Tom Schultz and I have been meeting there about once every six weeks for the past 25 years to gossip over a beer and burger about the newspaper business and share our collective woes.
Thanks to the state Supreme Court, bars and restaurants were given the green light to open, so Tom and I decided we'd gut it and for the first time in three months, share lunch. Besides, there certainly wouldn't be many people there and the bartender and hamburger cook would be wearing masks.
The place was jammed, every bar stool occupied, and, of course, none of the workers were wearing masks, including the cook. The only nod to the danger of the coronavirus was a bottle of hand sanitizer on a bar table near the door you could use on the way out.
I thought about that scene this week as states throughout the U.S., saw the rate of coronavirus infections set new records, leading to reversals of plans to reopen and creating a new, perhaps even worse, crisis. COVID-19 infections were rising in Wisconsin as well. Much of the increase has been blamed on the reopening of bars and restaurants where both owners and customers elect to irresponsibility ignore common sense precautions like social distancing and mask wearing.
It's places like the one in Jefferson County, where infections are on the rise like most everywhere, that are going to help make sure it's going to be a long time before the world gets back to normal.
What a contrast that was to another restaurant/bar I chanced on Father's Day morning. "Off Broadway," across from the South Towne Mall, is among the many that have reopened under Dane County's guidelines. Tables were spaced apart outside under a tent, the waitstaff wore masks; tables and menus were sanitized after each use.
Yes, we can reopen the economy if we just be smart. Why so many behave otherwise is a question I'm afraid future generations will be asking many years from now.
Dave Zweifel is editor emeritus of The Capital Times. dzweifel@madison.com, 608-252-6410 and on Twitter @DaveZweifel.  
Share your opinion on this topic by sending a letter to the editor to tctvoice@madison.com. Include your full name, hometown and phone number. Your name and town will be published. The phone number is for verification purposes only. Please keep your letter to 250 words or less.
Catch the latest in Opinion
Get opinion pieces, letters and editorials sent directly to your inbox weekly!