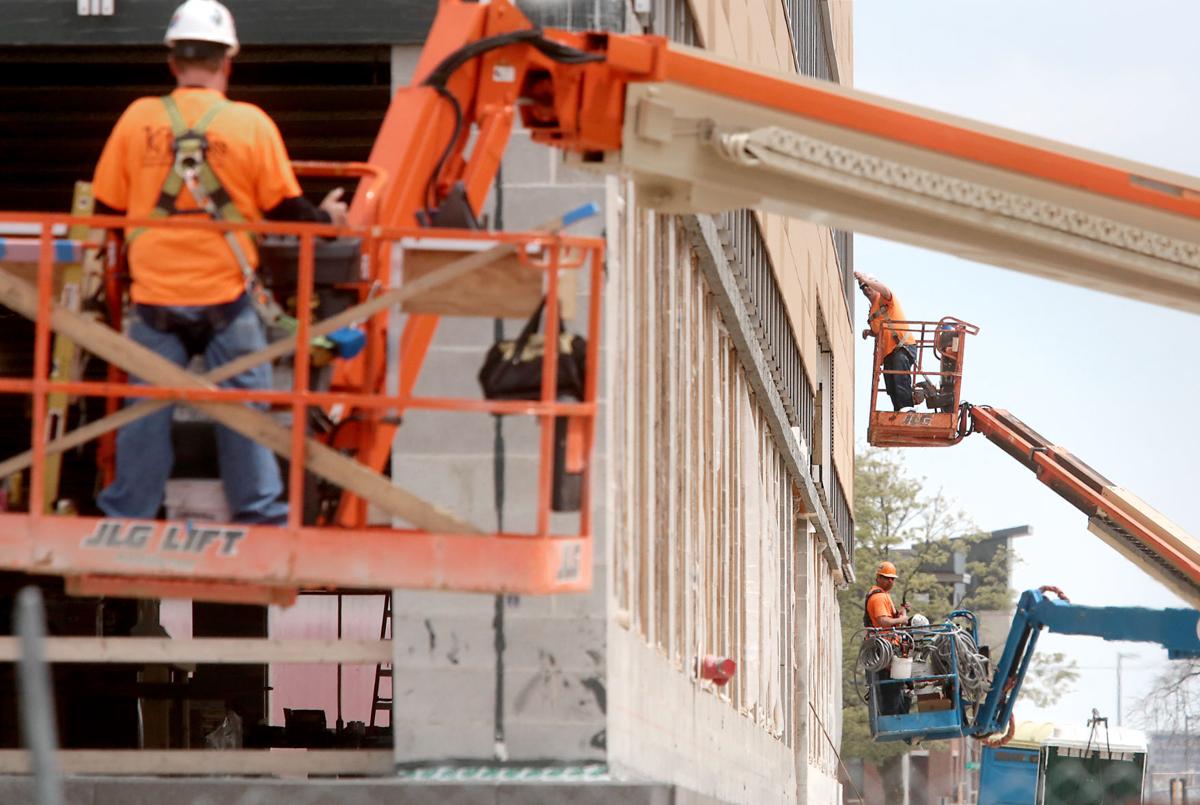 Former Gov. Scott Walker and the Republican-led Wisconsin Legislature promised great savings for local and state taxpayers when they repealed the state's long-standing prevailing wage laws.
In yet another of their patented anti-labor initiatives, in 2015 they repealed the law governing local construction projects, and then two years later struck down a similar law that covered state projects. Walker and the legislative leadership insisted the laws were inflating construction costs for public projects and by eliminating them, taxpayers would see significant savings.
A study for WPR conducted by the Midwest Economic Policy Institute has found that the repeal of the laws has resulted in lower wages for construction workers in the state, but has not resulted in any statistically significant impact on the cost of public construction projects.
In other words, repealing the laws that set minimum pay requirements for wages paid to workers who build schools, public buildings or highway and road projects lowered the pay for the workers, but the savings haven't gone to the taxpayers. Instead, they have wound up with the companies and corporations.
Another example of why the income gap keeps getting wider.
The study shows that before the laws were repealed, the average annual income for a full-time construction worker was about $49,000. After the repeals, it has dropped to just over $46,000 — a 5% drop. There has also been a reduction in heath coverage for skilled workers, WPR reported. Meanwhile, construction company CEOs saw an increase in their pay, according to the data.
As for project costs borne by the taxpayers, the study could find no significant differences after the repeal of the laws. It did show, however, that more out-of-state contractors were able to secure bids for Wisconsin projects.
So instead of helping Wisconsin workers, the repeal of the laws allowed out-of-state firms to capture more of construction work inside Wisconsin.
But, no one should be surprised. It was a Walker-era trademark — less for the everyday worker and more for those at the top. 
Prevailing wage laws require that contractors and subcontractors on public jobs must pay the majority of their workers no less than the local prevailing wage rate.  They essentially act as a sort of minimum wage for the construction workers within a particular geographical area, and prevent the use of cheap, non-local labor to undercut local workers.
Essentially, the laws aim to level the playing field: regardless of whether local or non-local labor is used, the wages paid to that labor will remain the same.
Not so anymore in Wisconsin. Consequently, workers make less, employers make more and taxpayers enjoy nothing.
Plus, as Colorado State University economics professor Kevin Duncan, who was on the research team, pointed out, "When incomes goes down for construction workers, they have less to spend in local retail and service industries," thereby having a negative impact on local economies.
While all this was argued at the time, Walker and the GOP legislators insisted it inflated project costs and repealing it would save taxpayers money.
We know now that they were once again wrong. It was the special interests that have wound up with yet another victory in our ever-increasing inequitable economy.
Dave Zweifel is editor emeritus of The Capital Times. dzweifel@madison.com, 608-252-6410 and on Twitter @DaveZweifel.  
Share your opinion on this topic by sending a letter to the editor to tctvoice@madison.com. Include your full name, hometown and phone number. Your name and town will be published. The phone number is for verification purposes only. Please keep your letter to 250 words or less.