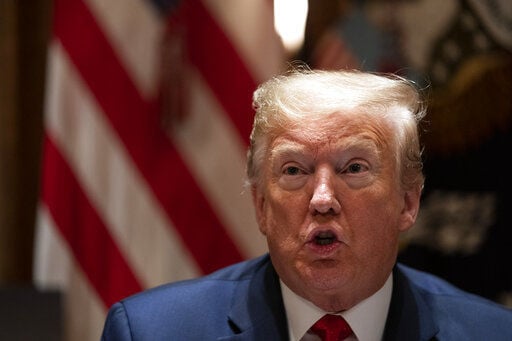 Last Sunday's Wisconsin State Journal piece by Barry Adams, describing the New Deal-era murals that decorate the interior of 35 Wisconsin post offices, reminded me once again of how upside down Donald Trump has turned America.
Adams' piece was based on a new book, "Wisconsin Post Office Murals," written by Illinois author David Gates Jr., that tells the history of the post office art works which were commissioned by then-President Franklin D. Roosevelt in an effort to beautify new post offices and provide work for struggling artists.
The post offices, of course, were picked to house the murals in the '30s and '40s and were aimed at depicting life in the local communities because, after all, the post office was the place Americans came together.
Not many know that the postal service had its beginning even before Americans claimed and won their independence. Ben Franklin was the new nation's first postmaster general. He and the other founders saw it as a way for Americans to safely and reliably communicate across long distances. They considered this new creation as essential for other American rights, especially the First Amendment, bestowing special rates for the newspapers and magazines of the day.
But, as importantly, it was created to serve every American citizen, no matter where he or she lived. As late as the 1950s, for a penny you could send a postcard to a friend who lived in a remote spot in the mountains. It was never planned to be a money maker, but an essential service for all the people — and postal workers, legend has it, would deliver the mail through snow, rain, heat and gloom of night.
For more than 50 years, the local post office was also a place folks — especially low-income Americans, many with no access to local banks — could establish savings accounts starting with as little as a dollar and earn 2% interest. Over 4 million Americans did so. Even though postal banks in turn would invest the money with private bankers, that wasn't enough. Fearing competition for depositors, the banking industry convinced Congress to end them.
So instead, today, low-income working Americans without bank accounts can go to the payday loan stores.
Despite its historic popularity, the post office has been under attack for several decades, especially by Republican members of Congress who believe it ought to be privatized, throwing the guarantee of mail delivery to the whims of corporate profit. Then, in 2006, the GOP-controlled Congress succeeded in forcing the service to fund the pensions for its 633,000 workers — half of whom are people of color and 100,000 of them veterans — 75 years in advance, at a cost of $5 billion a year — a huge financial blow.
But, no one has been more threatening to the service's future than Trump, who, in the middle of the coronavirus pandemic that's costing it billions, refuses to give the service federal help as it has for everything from airlines to railroads. Let it go bankrupt, he says of the proud service that will run out of money by October.
He calls the USPS a "joke," falsely claims it is giving his enemy, Amazon's Jeff Bezos, who personally owns the Washington Post, money-losing rates and seemingly doesn't care if millions of Americans will be without mail.
The truth is, Trump's the joke, always has been.
Dave Zweifel is editor emeritus of The Capital Times. dzweifel@madison.com, 608-252-6410 and on Twitter @DaveZweifel.  
Share your opinion on this topic by sending a letter to the editor to tctvoice@madison.com. Include your full name, hometown and phone number. Your name and town will be published. The phone number is for verification purposes only. Please keep your letter to 250 words or less.
Catch the latest in Opinion
Get opinion pieces, letters and editorials sent directly to your inbox weekly!