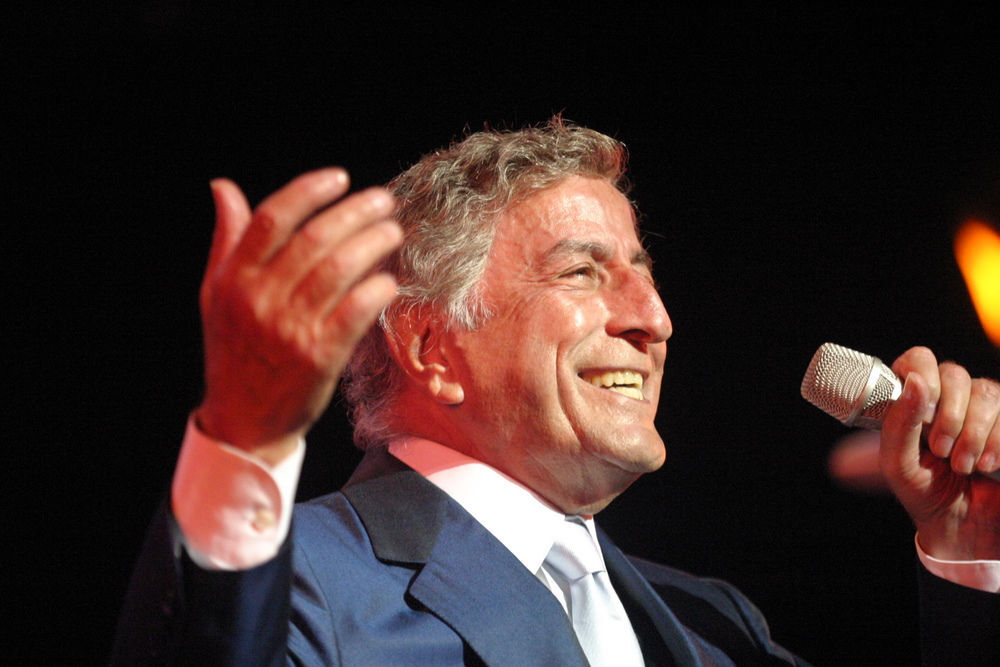 When my future wife Sandy and I were dating back in the 1960s, one of songs that was consistently on the pop charts was "I Left My Heart in San Francisco."
The Tony Bennett song with the distinctive tinkling piano in the background was on every jukebox and constantly played on easy listening AM radio stations, back in the day when there was actually such a thing.
So when we married, we decided to drive to San Francisco on our honeymoon to recognize our favorite song. But, I predicted that after hearing time and time again the lyrics "where little cable cars climb half-way to the stars," they wouldn't be playing it in the song's namesake city.
That was a pretty dumb prediction. Just like home, it was played over and over on Fisherman's Wharf, on sight-seeing buses, on the ferry to Alcatraz, in the bars and restaurants, in the hotel lobby. Tony Bennett's voice was everywhere.
And on SiriusXM radio's "Seriously Sinatra" channel, Bennett's version of his biggest hit can still be heard regularly today.
Tony Bennett has been in the news in recent weeks. His family revealed that the 94-year-old singer who has recorded hits for more than 70 years  — I remember his songs "Rags to Riches" and "Cold, Cold Heart" being played during the lunch hour at New Glarus High back in the '50s — has Alzheimer's disease.
AARP Magazine recently published a poignant feature on Bennett and how he and his family are dealing with Alzheimer's. He still sings and still can remember lyrics, but his short-term memory is gone. The story, by John Colapinto, reveals that Bennett's condition was first diagnosed in 2016. Yet, he continued on recording songs, doing duets with other singers and doing live performances until just very recently.
He and Lady Gaga collaborated on an album of songs they recorded between 2018 and 2020 that is scheduled for release this spring. Colapinto's piece describes how Lady Gaga, clearly aware of his condition, lovingly worked with the aging, but still forceful, singer.
"The new LP offers lush, gorgeous duets, with both singers in superb voice," he writes. "But there is one duty, in connection with the record, that Tony is manifestly not able to perform: promotional interviews."
He writes that his family realized that this may well be Tony Bennett's last album, so they decided to break the silence around his condition, hoping to get as many ears as possible to enjoy that last recording.
His wife Susan explained that singing is still everything for him.
"Everything. It has saved his life many times. Many times. … If he ever stops singing that's when we'll know," she added, pondering the inevitable.
Tony Bennett has had an incredible career, sounding just as good in recent years as he did in the 1950s.
That smash hit of the 1960s ended with the verse, "When I come home to you, San Francisco, your golden sun will shine for me."
It has shined on Tony Bennett for a long time.
Dave Zweifel is editor emeritus of The Capital Times. dzweifel@madison.com, 608-252-6410 and on Twitter @DaveZweifel.
Share your opinion on this topic by sending a letter to the editor to tctvoice@madison.com. Include your full name, hometown and phone number. Your name and town will be published. The phone number is for verification purposes only. Please keep your letter to 250 words or less.