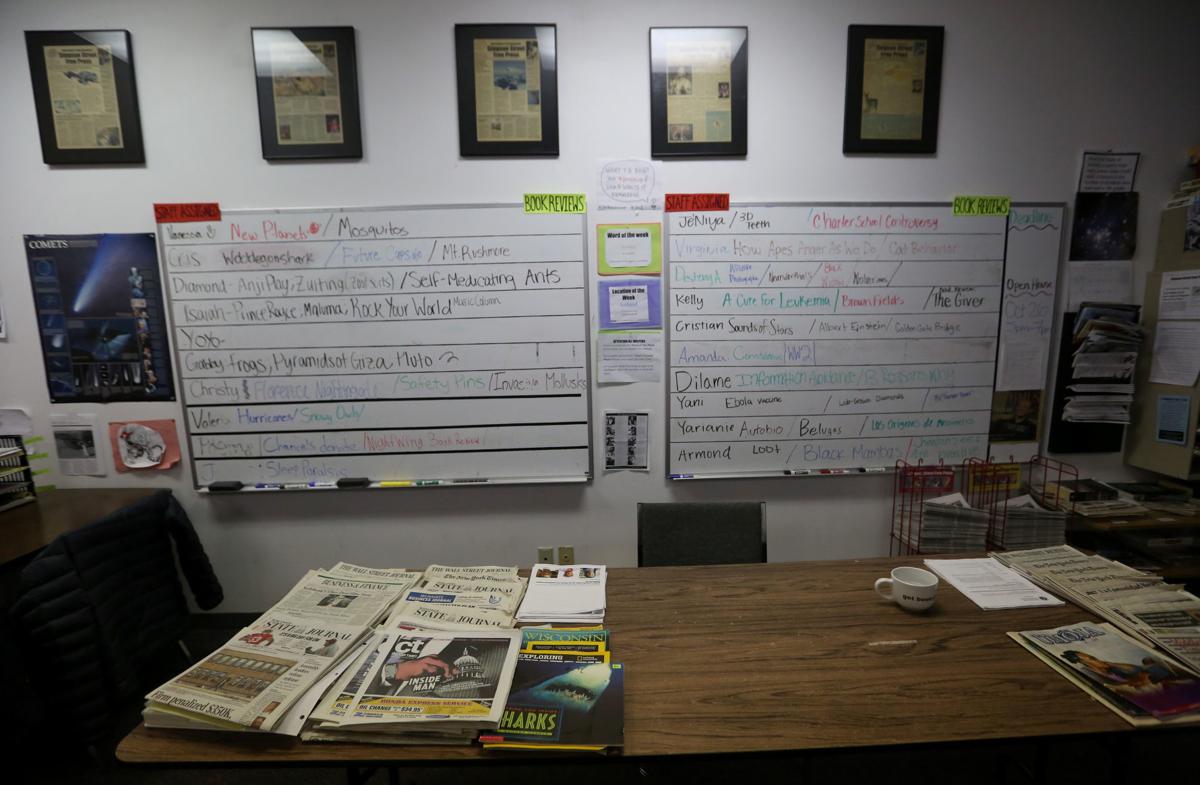 The students who spend many of their after-school hours working and learning in the Simpson Street Free Press program have been spreading their journalistic wings.
In recent weeks, they've done stories examining Madison's frustrating achievement gap problem, concluding that progress claimed by the school district may not be as positive as advertised and revealing that the Department of Education's Office of Civil Rights has been looking at the district the past several years.
In a more recent story by Free Press staffers Anna Welch and Mckenna Kohlenberg, the student-produced paper has raised concerns about the transparency of a joint city of Madison, Dane County and Madison School District committee known as MOST — Madison Out of School Time.
Seems the committee, which was formed to "ensure all of Madison's children and youth have access to comprehensive, high-quality, out-of-school time programs," has a history since it was formed in 2013 of not giving notice of its meetings or making notes of its meetings available to the public.
The Free Press story raises concerns about whether that's a violation of the state's open meetings law, especially in light of a recent state Supreme Court decision in an Appleton School District case that expanded the definition of public bodies covered by the law.
MOST's staff and expenses are paid with taxpayer dollars — 60 percent by the city and 40 percent by the school district.
The SSFP story quoted Wisconsin Freedom of Information Council President Bill Lueders that in his opinion the committee should be fully compliant with the open meetings law.
"No one should be splitting hairs over whether MOST meets this test or that; it should embrace the ideal of openness and let the public have access to its meetings and records," Lueders said. "Transparency serves its own interests as well as the public's."
And that would be a good thing, especially since the committee, which also includes representatives from several nonprofit agencies that deal with after-school youth programs, has dealt with some controversies over which programs are best for after-school — academics versus sports, for instance.
The Free Press story has drawn several comments, including one from Madison School Board member TJ Mertz, who pledged to push for a policy that requires any group that includes school district representatives to follow openness laws.
The Simpson Street Free Press, as readers of this column know, is an award-winning program operated at various sites, mostly in south Madison. Young people from middle through high school can apply for the program, where they learn how to improve their writing, are exposed to doing research and are encouraged to use critical thinking. Their work is published on multiple platforms. Several volunteers work with SSFP executive director Jim Kramer. The students are admonished to "never turn in your first draft!"
Many of the students improve their in-school academics and most go on to college after high school.
It's good to see them not only producing interesting human interest stories and articles about history and science for their mainly student readers, but also branching out into some investigative work on topics that affect their lives.
Dave Zweifel is editor emeritus of The Capital Times. dzweifel@madison.com and on Twitter @DaveZweifel. 
Share your opinion on this topic by sending a letter to the editor to tctvoice@madison.com. Include your full name, hometown and phone number. Your name and town will be published. The phone number is for verification purposes only. Please keep your letter to 250 words or less.