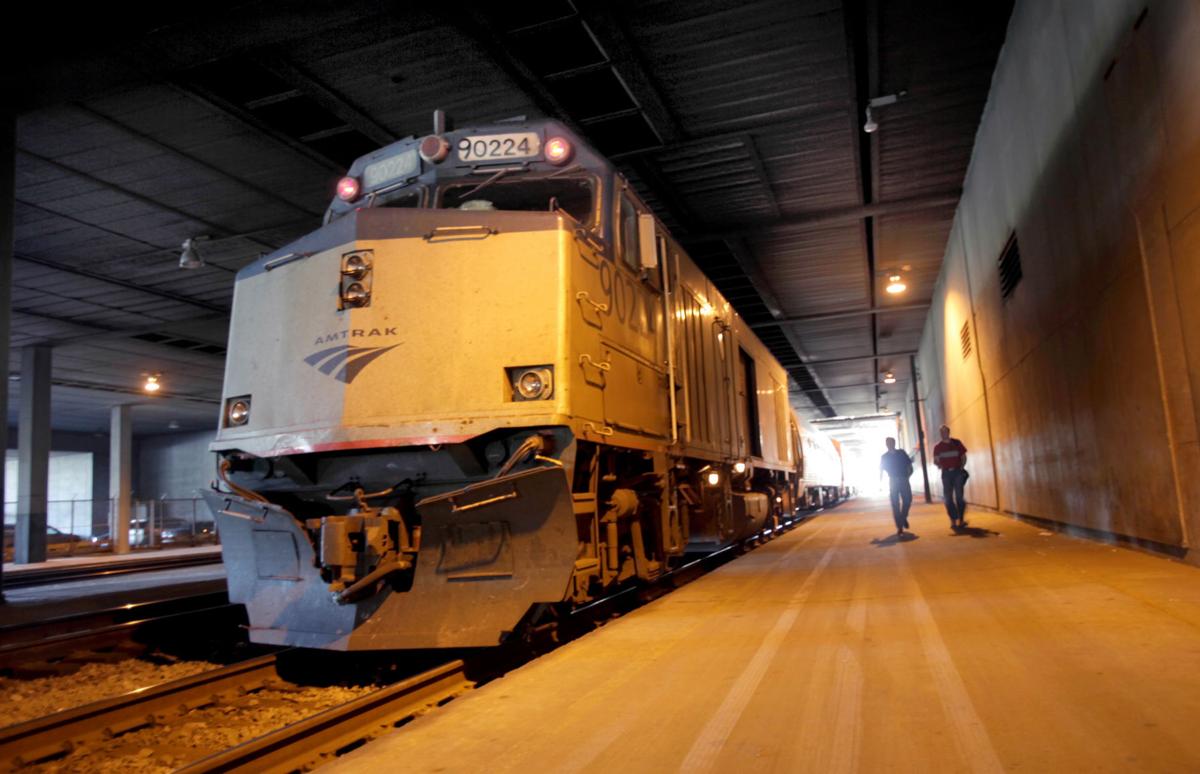 There's been a lot written about the 10th anniversary of Act 10 these past several days, but there's another Scott Walker-engineered farce that shouldn't be forgotten.
It's also the 10th anniversary of Walker's infamous sacking of Wisconsin's chance to improve and expand passenger rail in the state and have the federal government pay for it. Now, 10 years later, our state is missing out on what is becoming a growing travel choice for a new generation of Americans that is steadily turning away from automobiles.
Killing passenger rail was raw politics at its worst — a patented Walker divide and conquer scheme. Just as he pitted government workers, who he called the "haves," against private sector working people, the "have-nots," Walker insisted that only Madison and Milwaukee would benefit from expanded passenger rail at the expense of other cities in the state. He gaslighted that the "liberals" in the Wisconsin's two largest cities would gain, and the rest of the state lose.
It was a complete distortion of the facts.
First, he claimed maintenance would cost Wisconsin $6 million to $7 million a year, another in a long list of lies from his mouth. The actual cost to the state for the $810 million federal investment, which included safety upgrades and maintenance facilities on existing passenger rail lines between Chicago and Milwaukee, was more like $700,000.
Second, many Wisconsin communities stood to gain immediately from faster and more frequent rail service and the rest of the state would be set up for future expansion.
But for Scott Walker, dividing the state was important for his political future, not the state's.
Paul Jadin, the former mayor of Green Bay who has just retired from heading MadREP — the Madison Region Economic Partnership — noted in a recent farewell column in the Wisconsin State Journal just how important infrastructure to our future economic development.
"(We have to) address infrastructure like no one else in the country is. That means bringing our highways and bridges back to the quality of the '80s and '90s, while getting serious about broadband expansion," he wrote. "Our rural areas must be among the beneficiaries of this bonanza and must take advantage of the rising tide. A bold approach to passenger rail should also be on the table. It was right in 2011 and is no less so now."
Precisely. As our economy evolves from one that relied heavily on blue collar manufacturing jobs to one that needs to attract younger, tech-savvy employees who would rather spend their commutes working on laptops than steering a car and contributing to climate change, there has never been a greater need for transportation diversity.
Before the disruptions caused by the pandemic, the Amtrak's Hiawatha route between Milwaukee and Chicago — the same train that would have been extended to Madison — was setting passenger records every month. Up to eight round-trips were running each day and undoubtedly will again when this emergency is finally over.
The rail expansion would have improved service on the Empire Builder and its many Wisconsin stops between Milwaukee and La Crosse.
Paul Jadin has long been in the business of working to energize the state's economy, modernize infrastructure and provide opportunities in new businesses and services. Wisconsin needs to step up and expand its transportation opportunities, not stifle them.
As he said, it was a good idea 10 years ago and still is.
Dave Zweifel is editor emeritus of The Capital Times. dzweifel@madison.com, 608-252-6410 and on Twitter @DaveZweifel.
Share your opinion on this topic by sending a letter to the editor to tctvoice@madison.com. Include your full name, hometown and phone number. Your name and town will be published. The phone number is for verification purposes only. Please keep your letter to 250 words or less.