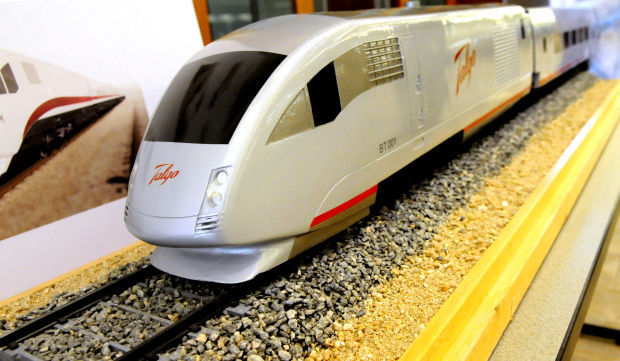 Scott Walker was pontificating at a Milwaukee Press Club event earlier this week about a myriad of topics, including his view that his infamous Foxconn deal will pan out despite all the delays and setbacks.
"I'm still very confident they're going to be there," he said, referring to the promise that the Taiwanese tech giant would create 13,000 jobs in southeastern Wisconsin.
Walker's deal with Foxconn includes subsidies in the form of state and local tax breaks and taxpayer-provided incentives totaling about $4 billion. The deal has raised a few eyebrows in recent months, especially since there has been little job creation nearly three years after the deal, not to mention that Foxconn has fundamentally changed what the plant will manufacture.
On top of that, a new study conducted by George Mason University suggests that economic development subsidies such as Walker's Foxconn agreement could actually cause more economic harm than good.
Giving huge subsidies to one big corporation, the study concluded, means less for public investments in other smaller businesses, stifling growth elsewhere.
Interestingly, Roger Utnehmer, who runs the feisty Door County Daily News in Sturgeon Bay, suggested recently that high speed rail in Wisconsin, something that Scott Walker proudly nixed, would have been a better bet for the state than Foxconn.
Utnehner, whose Nicolet Broadcasting Inc. also owns five radio stations in northeastern Wisconsin, argued that Walker's refusal to accept $800 million in federal funds will wind up costing Wisconsin far more than it will ever gain from Foxconn.
"Today Foxconn has a record of missed construction dates, missed employment levels and a missed product mix," he wrote. "In fact, the first production looks like it will be coffee machine robots rather than high-tech screens, as promised. So much for Foxconn and legislators who were led along a route of job-creation fantasy."
Rather, he noted, southeastern Wisconsin could have been boosted by the economic development that fills in high-speed rail corridors all over the world.
"And misguided political leaders not only took a pass on federal stimulus money, they also failed to comply with a contract with Talgo, the Spanish train manufacturer," he continued. "Talgo created jobs in a poor part of Milwaukee and could have been a major employer for years."
Instead, the Walker administration reneged on the Talgo contract and then lost a lawsuit which cost taxpayers $10 million.
That's not to mention the nearly $50 million the state had to spend on upgrades on the Milwaukee-to-Chicago Amtrak Hiawatha line that would have been included in the federal stimulus funds without cost to the state.
"Wisconsin would have been better off with high-speed rail than we ever will be with the Foxconn promises," he concluded.
It's becoming more apparent that he is right.
Dave Zweifel is editor emeritus of The Capital Times. dzweifel@madison.com, 608-252-6410 and on Twitter @DaveZweifel.  
Share your opinion on this topic by sending a letter to the editor to tctvoice@madison.com. Include your full name, hometown and phone number. Your name and town will be published. The phone number is for verification purposes only. Please keep your letter to 250 words or less.