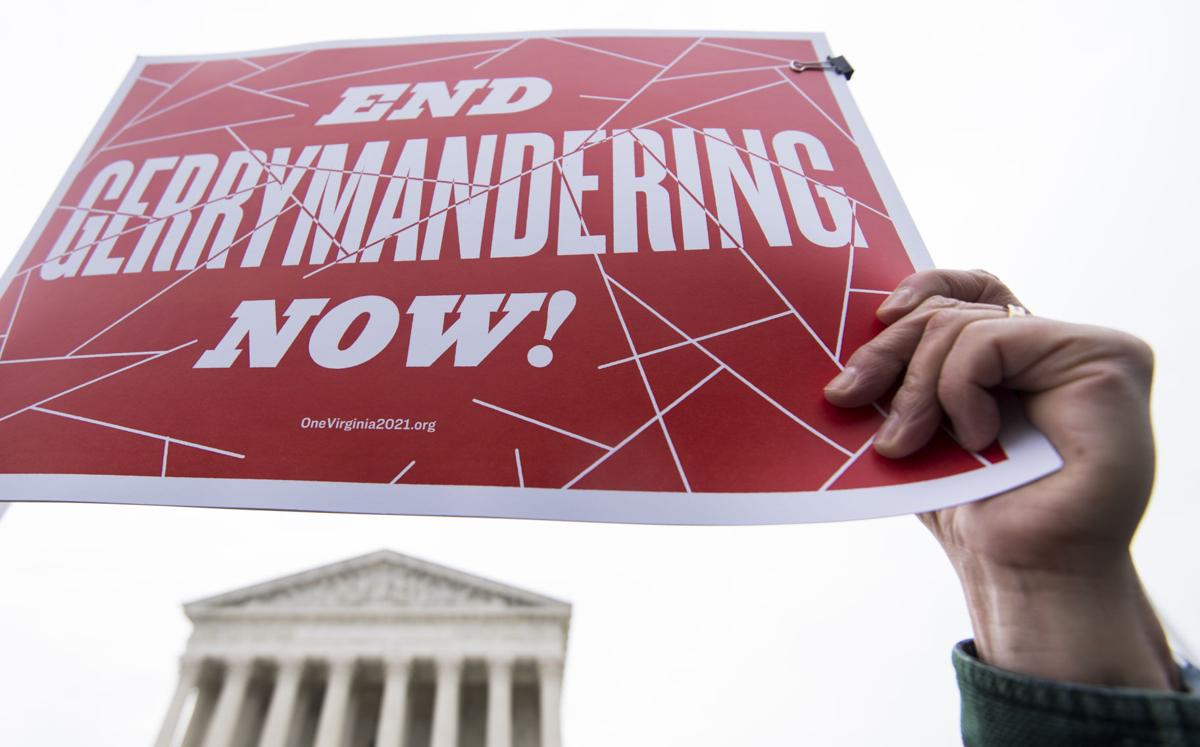 What went largely unnoticed when the April 7 election results were released this week was just how many Wisconsin voters want an end to partisan gerrymandering, the political trickery epitomized by Wisconsin itself.
Another nine counties held non-binding referendums asking voters if they want independent, nonpartisan redistricting. All voted overwhelmingly "yes." The closest votes were in Marquette and Wood Counties, where "just" 72% were in favor.
Those results mean that the people in 51 of the state's 72 counties have now made it clear they want the current system that allows the political party that happens to be in power when the once-every-10-year congressional and legislative redistricting takes place ended once and for all.
Fourteen Wisconsin municipalities also weighed in, each one passing advisory referendums in favor of nonpartisan redistricting by lopsided margins — 80% in Boulder Junction, 85% in Eagle River, 89% in Rhinelander, for instance.
Yes, the referendums are mainly symbolic, but they are solid evidence that the people of the state — roughly four out of five — want redistricting reform and want it now.
Still, the Wisconsin Legislature headed by Republican leaders Scott Fitzgerald and Robin Vos, refuses to even give bills that would create a nonpartisan body to draw new political boundaries the benefit of a public hearing. They like it just the way it is, even if it effectively disenfranchises thousands of voters who are gerrymandered into "safe" districts for their party. The control of political power is worth more to them than the fairness of an election.
The same was true on April 7 for yet more referendums that called for an amendment to the U.S. Constitution to proclaim that corporations aren't people and money isn't speech, as the U.S. Supreme Court did in the infamous Citizens United decision, a decision that opened the floodgates to unlimited election spending.
Seventeen Wisconsin communities passed a call for the amendment, again by margins of 80% in favor, 20% opposed.
Those results brought the total to 163 Wisconsin municipalities that have voted to overturn Citizens United. According to Wisconsin United to Amend, the action group behind getting the referendums on the ballots, those 163 communities are home to 3.2 million Wisconsinites, 56% of the state's population.
The figures coincide with polls that estimate that 85% of American voters believe the high court's decision has adversely affected the country's elections.
The results are but the most recent example of how far out of step our political leaders are with the people on these two major issues.
The question is, just how long can they continue to ignore the people's voice?
Dave Zweifel is editor emeritus of The Capital Times. dzweifel@madison.com, 608-252-6410 and on Twitter @DaveZweifel.  
Share your opinion on this topic by sending a letter to the editor to tctvoice@madison.com. Include your full name, hometown and phone number. Your name and town will be published. The phone number is for verification purposes only. Please keep your letter to 250 words or less.
Catch the latest in Opinion
Get opinion pieces, letters and editorials sent directly to your inbox weekly!