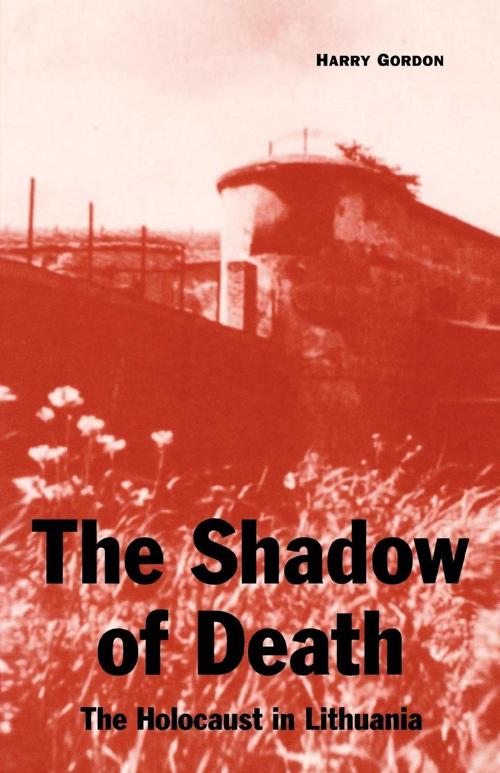 It didn't get a lot of notice, but Gov. Tony Evers signed into law this spring a requirement that Wisconsin middle and high school social studies classes teach the Holocaust and other genocides at least once between fifth and eighth grade and once again in high school.
The aim of the new law, which passed unanimously in both the Senate and Assembly, is to make sure that the atrocities that took the lives of 6 million Jewish people are not forgotten by new generations. The governor's signature made Wisconsin the 18th state to have the requirement.
"The history and lessons of the Holocaust are being lost," said Republican state Sen. Alberta Darling, the author of the measure. "Future generations must be taught about what happened to make sure it never happens again."
Other supporters testified that they are troubled with how many younger people are unaware of the scope of the genocide that occurred during World War II.
My neighbor up the street, Eric Gordon, happens to know quite a bit about that awful time in history. His father Harry was a Lithuanian Jew who by sheer will and a good dose of luck survived the ghettoes, concentration camps and torture at the hands of both the Soviets and Germans. He wound up a few years after the war in Madison where he opened a salvage business and raised a vibrant family. His son, my neighbor Eric, served on the Dane County Board a few years back.
But, Harry also wound up writing about his and his people's ordeal. Shortly after the governor signed the bill, Eric dropped off a copy of "The Shadow of Death," written by his father. It was published by the University of Kentucky Press in 1992, translated into English from the memoirs Harry Gordon wrote in Yiddish to document that dark time in history. That original Yiddish version is now housed in the National Holocaust Museum in Washington, D.C.
Harry was a teenager when Joseph Stalin's Red Army occupied Lithuania in June of 1940. Then less than a year later Hitler broke his short pact with Stalin, dispatched German troops to drive the Soviets out and installed Germany's own government in Lithuania and the other two Baltic countries.
The brutality by the Russians was bad enough. Many Jews were beaten, especially those who refused to denounce their God as dictated by the communists, and many were sent to Siberia. But the German occupation was marked by unspeakable horrors, incredible brutality, torture and indiscriminate killings to which Harry Gordon was an eyewitness.
Through the years, I have read many accounts of the Holocaust and watched countless documentaries and motion pictures that attempted to describe what was really indescribable. Because "The Shadow of Death" is such a personal story, it's especially eye-opening.
In a foreword to Harry's book, UW historian Theodore Hamerow, who passed away in 2013, notes that it is part of a unique historical literature that came, not from the memories of leaders and intellectuals who survived the Holocaust, but from common people who had to scrounge for food, beg for shelter, were abused, neglected and for more than five years faced untold torture and, in millions of cases, death.
Harry describes how all Jewish families, after being forced to wear a yellow star on the front and back of their clothes to label them as Jews, were herded into cramped and dirty ghettoes. The elderly and frail and countless children would suddenly disappear. Those who were stronger, like teenage boys, were sent to build airstrips by hand for the German Luftwaffe, digging into rocky fields for up to 16 hours a day.
He eventually was herded into one of 40 railroad cattle cars and along with thousands of others was forced into cars so crowded no one could sit. The trip, with no food or water, took three days. They were deposited at the notorious and enormous concentration camp at Dachau, where he was put to work digging ditches to bury the mutilated and burned bodies of his fellow Jews. As the American Army closed in in 1945, the Germans put the Jewish prisoners on another train. American planes demolished the train's engine, and as the Germans scrambled to hide, he and a few others were able to escape. When the Americans found him, Harry Gordon weighed 50 pounds.
I found a 1962 story about Harry Gordon and his family in the Thanksgiving Day edition of The Capital Times, the first year I was on the paper. It described how Thanksgiving Day was special for the Gordons after Harry's incomprehensible journey. In an obit when Harry died in 2010 at the age of 85, Eric described his father as a "happy-go-lucky-guy."
"For someone you thought would probably be pretty bitter about life, he was just the opposite," he wrote.
Along with the Milwaukee Jewish Council, the state Department of Public Instruction is putting together the curriculum for the new Holocaust requirement. They should take a look at including "The Shadow of Death" in that instruction.
And anyone who wants to know more about the Holocaust can get a copy of the book, which is still in print and available on Amazon, Barnes and Noble, and other bookstore sites.
Eric has put together an audio copy of his dad's book. Anyone interested in a copy can contact him at egordon51@sbcglobal.net.
It's a story that everyone needs to know.
Dave Zweifel is editor emeritus of The Capital Times. dzweifel@madison.com, 608-252-6410 and on Twitter @DaveZweifel.
Share your opinion on this topic by sending a letter to the editor to tctvoice@madison.com. Include your full name, hometown and phone number. Your name and town will be published. The phone number is for verification purposes only. Please keep your letter to 250 words or less.