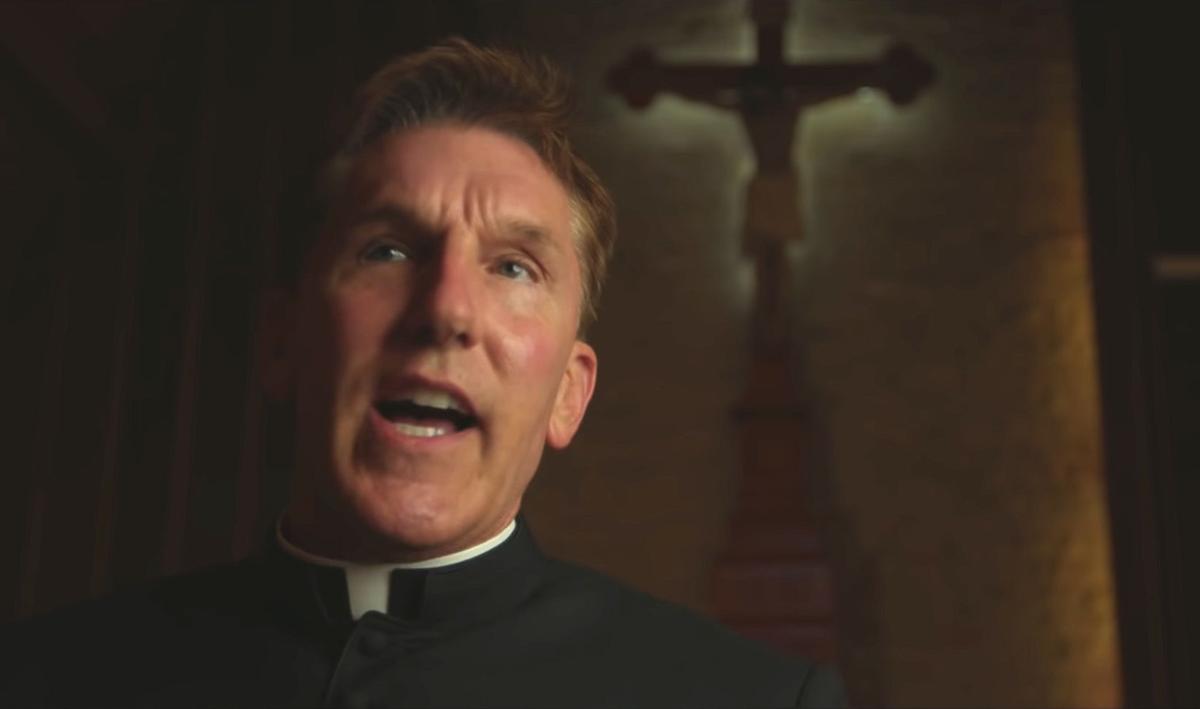 A La Crosse Diocesan priest created a mini-crisis recently when he essentially dared his bishop to remove him as the pastor of his church.
Bishop William Patrick Callahan ousted the Rev. James Altman when the priest refused to temper his "divisive" assertions that any Catholic who votes for a Democrat will burn in hell. He had also frustrated the Diocese's hierarchy by refusing to follow health protocols during the pandemic, likening them to "Naziesque controls."
Church officials dismiss the Altman case as just one unfortunate example of a clergyman going off the deep end. In reality, as the American Catholic Bishops have veered to the right in recent years, similar examples are popping up regularly, including here in Dane County.
The most vocal is the Rev. Richard Heilman, pastor of St. Mary Catholic Church in Pine Bluff, who wears his outrage — and his conspiracy theories — on his collar. Bearing an uncanny resemblance to the late Rush Limbaugh, he's a Madison native and a graduate of Edgewood High, where he starred in football. He was ordained in 1988. He makes no bones about his admiration for Altman.
"Father Altman is a personal friend of mine," he replies when asked, no ifs, ands or buts. "There are hundreds of thousands within the Catholic community who do support his willingness to teach, openly, what the Church teaches, even though it is unpopular in today's world."
In a recent commentary — and he does write often — Heilman asked, "Is murdering babies less egregious than murdering Jews?" making it clear that when we choose politicians, abortion is the only issue that counts. He declared that many bishops are in "league" with tyrants, who include President Joe Biden and Democrats, in an effort to keep money flowing to the church, disregarding principles.
The Pine Bluff priest has also become a podcast star, hosting segments on a site called the U.S. Grace Force, a mostly conservative Catholic internet site. His topics have included "using the virus to control us," "trying to normalize coming through the door — probably to also take our guns," and "bringing a gay partner to Mass is akin to the Prodigal Son bringing one of his prostitutes to his father."
According to documents, Heilman's rhetoric has drawn complaints to Madison Diocesan Bishop Donald Hying, particularly over the contention that any Catholic who votes for a Democrat will burn in hell. So far, those who have lodged complaints haven't heard back.
"I don't understand what the problem is," Heilman told me. "The bigger problem is confusion over what the church is teaching" and he insists that thousands of frustrated priests are either asked to resign or be left in limbo.
The rightward drift of the historically moderate Madison Diocese that began with Hying's predecessor, the late Robert Morlino, has fractured relationships throughout the Diocese. Nowhere are the feelings more bruised than at St. Maria Goretti on the city's Southwest Side. When its longtime idolized pastor, Monsignor Michael Burke — who also served as the chaplain for Barry Alvarez's UW football teams — fell victim to a prolonged illness, some saw the Diocesan hierarchy using that as an excuse to push him out and replace him with a Morlino acolyte. He died shortly thereafter.
Others counter that all this is politics as usual in the multifaceted church, but one of the several who contacted me and asked not to use his name for fear of receiving harassing phone calls said his chagrin isn't political.
"My concern is about the simple human decency that priests ought to demonstrate," he said.
Dave Zweifel is editor emeritus of The Capital Times. dzweifel@madison.com, 608-252-6410 and on Twitter @DaveZweifel.
Share your opinion on this topic by sending a letter to the editor to tctvoice@madison.com. Include your full name, hometown and phone number. Your name and town will be published. The phone number is for verification purposes only. Please keep your letter to 250 words or less.