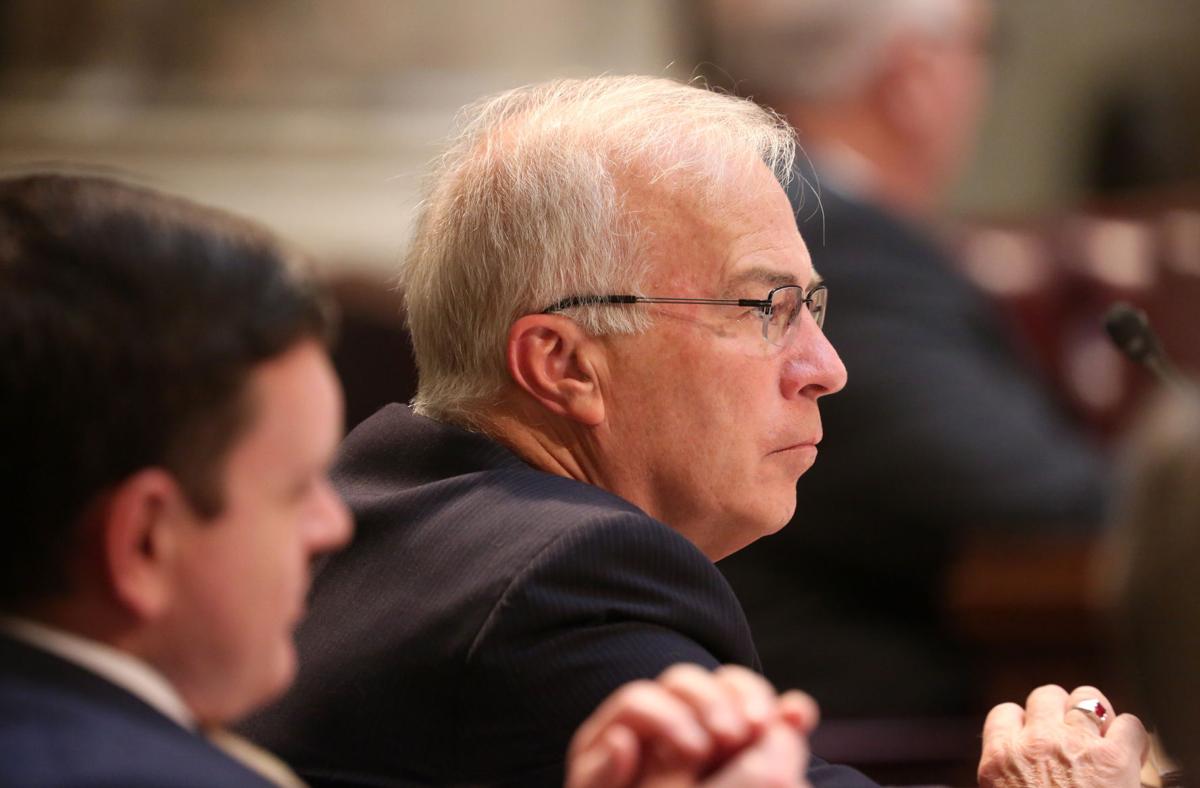 Perhaps the University of Wisconsin-Whitewater ought to ask state Sen. Steve Nass and Assembly Speaker Robin Vos to return their diplomas.
Surely, the school didn't grant degrees to these two men so they could go to Madison and act like grade schoolers.
I fully expected the two Republican legislators to break out into a "did not," "did too" back-and-forth shout down as they stumbled all over themselves, bound and determined to rid the state of what they insist is a dreaded and illegal mandate from the governor for wearing masks during a pandemic that has killed nearly 6,000 Wisconsin citizens.
I thought my old friend, celebrated and long-retired columnist Bill Stokes, who now writes a daily blog and an occasional novel to keep busy, put it best with this post last week:
"If you lived in a state where there are 1,000 new coronavirus cases each day and 6,000 have died and the Republican-controlled Legislature voted against the governor's mandate, thus jeopardizing $49 million monthly in federal funds needed to feed a quarter million low income residents, would you conclude you were living in Wisconsin?"
The answer, of course, historically would have been "no," until, that is, this current bunch of slash-and-burn Republicans gained control, just busting with nutty ideas.
Frankly, it was delicious to observe Republicans Nass and Vos throw barbs at each other. Nass was so intent on undoing the mask mandate (sure, Steve, it's not about the mask, it's about an illegal order, just ask the cabal at the Wisconsin Institute for Law & Liberty) that he was completely oblivious that to undo Tony Evers' emergency could cost the state close to $50 million a month in food aid for those struggling in the pandemic. And, of course, the knees of his fellow GOP state senators jerked at the mere mention of Evers' name as they went blithely along without bothering to check what they were voting about.
Real stewards of the taxpayers' dollars and concern for the needy, these folks.
Remember, it was this same group of politicians, except that Scott Fitzgerald was still the Senate majority leader, who dilly-dallied last April over changing unemployment policies and wound up costing the state $25 million in lost aid from the CARES Act.
Vos, who was all set to have the Assembly pass the Senate's resolution to ditch the mandate, was embarrassed (if that's possible) when the nonpartisan Legislative Reference Bureau answered a question from Milwaukee Democrat Evan Goyke that, yes, ending the emergency could jeopardize the funds.
Vos then fired some shots at Nass, accusing him and his Senate colleagues of not doing due diligence before passing the resolution, which infuriated Nass and led him to accuse Vos of causing all this mess by not ending the mandate last August. It appears that other Republican senators were staring at their shoes.
The two Republican-controlled houses got their devious act together before the end of the week and passed the joint resolution to end the mandate.
But, in the end, their haste in passing the resolution also left a loophole that allowed Evers to do them one better. On the same day the legislators ended the mask requirement, Evers issued a new one. Thirty other states in the country, after all, have issued mandates — with their legislatures' cooperation — in the effort to fight the spread of the disease.
Like their hero Donald Trump, Steve Nass and Robin Vos are correct it isn't about the wearing of masks, it's all about making it tough for Gov. Evers to govern — politics at its rawest.
Such is the state of our Republican-controlled Legislature these days. We should be looking forward to the day this grade school is dismissed.
Dave Zweifel is editor emeritus of The Capital Times. dzweifel@madison.com, 608-252-6410 and on Twitter @DaveZweifel.
Share your opinion on this topic by sending a letter to the editor to tctvoice@madison.com. Include your full name, hometown and phone number. Your name and town will be published. The phone number is for verification purposes only. Please keep your letter to 250 words or less.