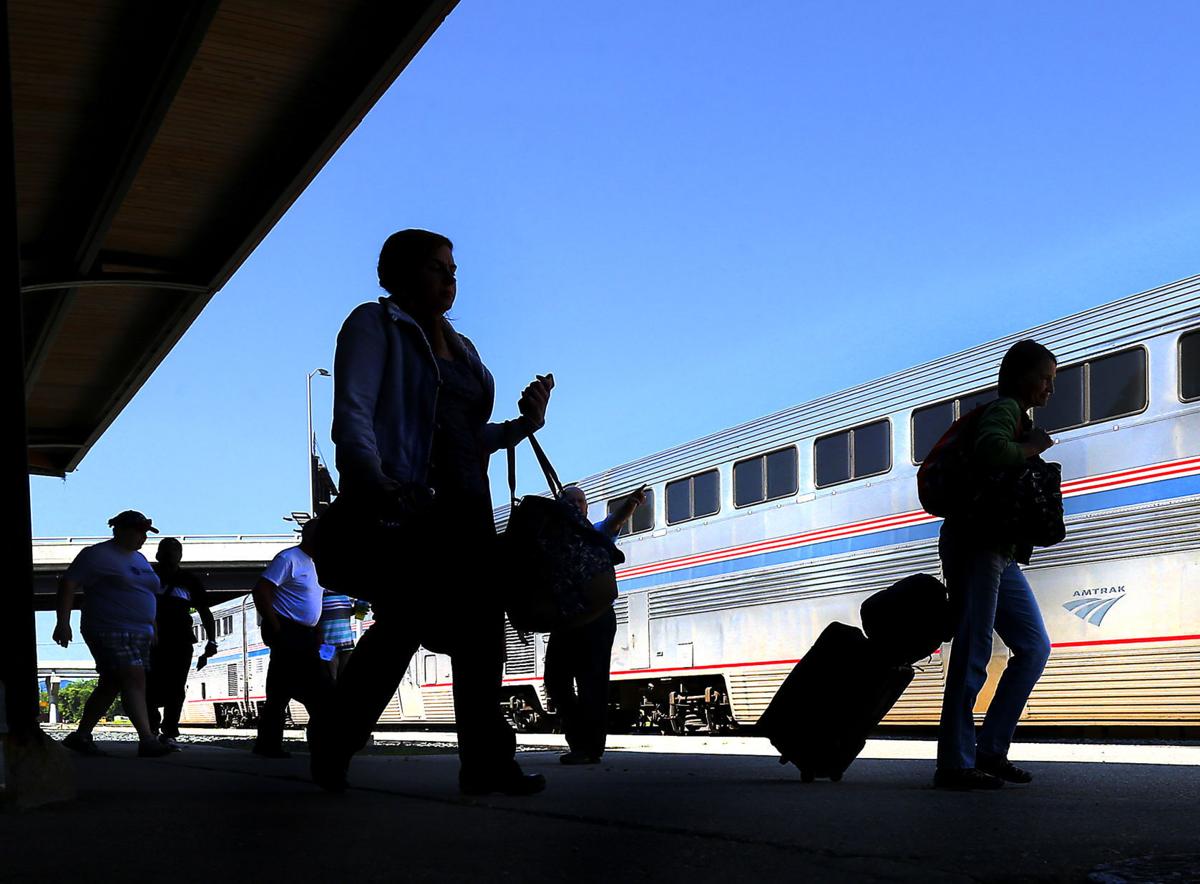 Will Madison be ready to help lead a push to at long last get the capital city of Wisconsin connected to the nation's passenger rail system?
The possibility of extending Amtrak to Madison has been resurrected by President Joe Biden's infrastructure proposal that includes $80 billion to enhance and upgrade the environmentally friendly travel system.
As our Abigail Becker reported Friday, Amtrak's vision under Biden's program could allow Madison passengers to travel by rail to Milwaukee, Eau Claire, Green Bay and the Twin Cities.
It's "aspirational," said Marc Magliari, a spokesperson for Amtrak Government Affairs and Corporate Communications, adding that it's not etched in stone.
"It is our look at where there is potential," he told Becker.
As we all know, Scott Walker committed a number of lame-brain acts during his two terms as governor. Among the most shortsighted was his decision to refuse federal funds to expand higher speed passenger rail in Wisconsin, including Amtrak's eight-train-a-day Hiawatha route between Chicago and Milwaukee to Madison.
Biden's infrastructure proposal, which he calls the American Jobs Plan, would repair deteriorating highways and bridges, replace lead water pipes, expand wireless service to rural America, bolster clean energy projects and help the badly neglected passenger rail service.
Although there's been concern among some rail advocates that the city had given up on rail service to Madison, Mayor Satya Rhodes-Conway dispelled that notion in Becker's report.
Rhodes-Conway said she is "very excited" about the prospects of an Amtrak station in Madison and called it an "absolutely essential transportation connection for our city and for our region." 
"I'm very much looking forward to someday having Amtrak come from Chicago to Milwaukee to Madison, on up to the Twin Cities," the mayor added. "I think this is something that would be fantastic for our economy, for our region and for our state." 
Rhodes-Conway said she has already had conversations with the federal Department of Transportation about bringing Amtrak service to Madison. 
Before anyone gets too excited, however, there still is a long road ahead for Biden's infrastructure plans to become law. While some have put the plan in the same category as Franklin D. Roosevelt's New Deal and Dwight Eisenhower's building of the Interstate highway system, it faces a lot of pushback from not only Republicans who see it as too costly to Democrats who don't think it goes far enough.
It's good to know, though, that the city is excited about the prospects and is prepared to fight to help make it happen.
Dave Zweifel is editor emeritus of The Capital Times. dzweifel@madison.com, 608-252-6410 and on Twitter @DaveZweifel.
Share your opinion on this topic by sending a letter to the editor to tctvoice@madison.com. Include your full name, hometown and phone number. Your name and town will be published. The phone number is for verification purposes only. Please keep your letter to 250 words or less.