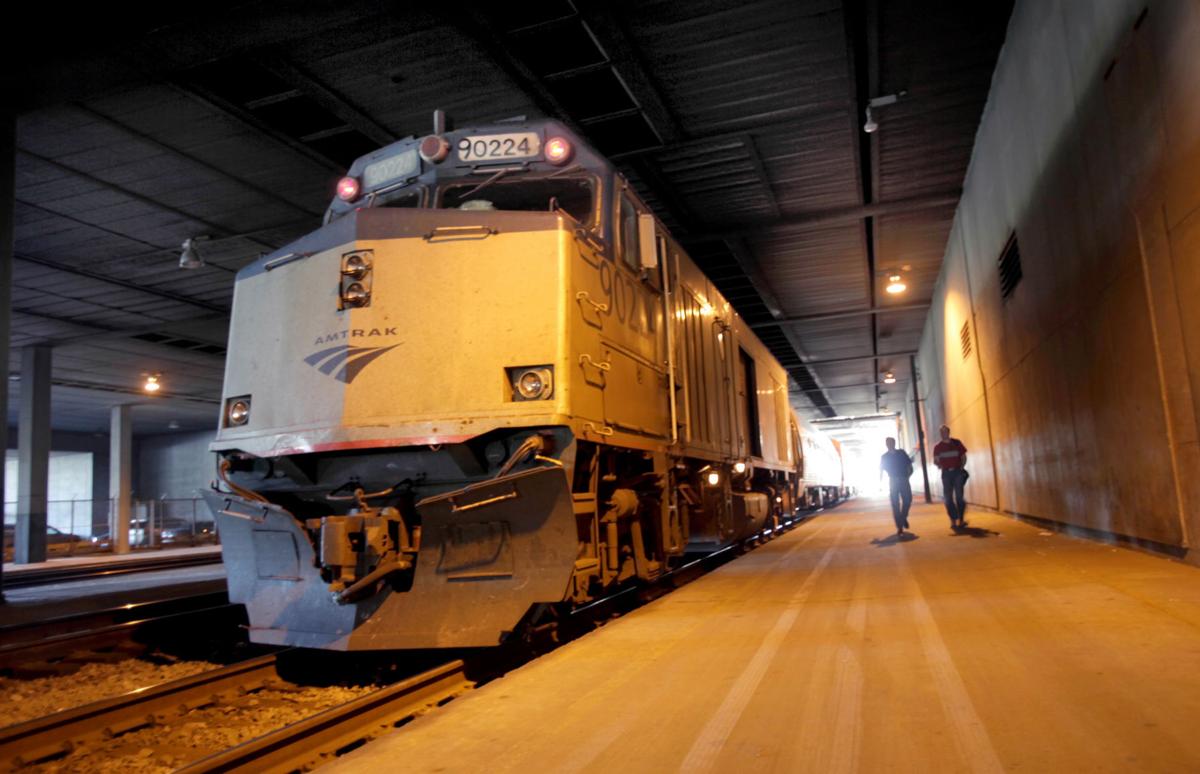 The possibility of improving passenger rail in Wisconsin and at long last connecting Madison to the national train system got a wee bit stronger last week.
In other words, there's renewed hope that people in Wisconsin will have a choice to travel other than by the environmentally destructive automobile.
Madison Mayor Satya Rhodes-Conway joined with the mayors of Milwaukee, Chicago, St. Paul and Minneapolis in a letter urging Secretary of Transportation Pete Buttigieg and acting Federal Railroad Administrator Amit Bose to prioritize Amtrak expansion in the Biden administration's infrastructure initiative.
The mayors were buoyed by a recently-released long-range Amtrak map that envisions not only connecting Madison to the popular Hiawatha line that connects Chicago and Milwaukee, but also expanding passenger service to Green Bay and Eau Claire by 2035.
All that could be a possibility if Congress is able to pass Biden's American Jobs Plan that includes rail along with highway and airport improvements throughout the country.
"We specifically advocate for the extension of Amtrak's Hiawatha line," the mayors — Rhodes Conway, Tom Barrett of Milwaukee, Lori Lightfoot of Chicago, Melvin Carter of St. Paul and Jacob Frey of Minneapolis — wrote in the letter. "The Hiawatha line is one of Amtrak's most successful routes and would enhance connectivity between the economic centers of our three Midwestern states."
"Modernizing and enhancing passenger rail must play a key role in our national transportation system in the 21st century and beyond," the mayors' letter said. "We urge the administration to help our region finally realize this overdue vision for a connected future."
They also pointed out that passenger rail expansion would produce jobs — thousands during construction, and many more when the trains are actually running.
Without getting overly optimistic, should the infrastructure rebuild come to pass, it would be Madison's best chance to be reconnected to passenger rail since former Gov. Scott Walker refused to accept federal funds to do just that back in 2011.
I couldn't help notice that after the Amtrak map became public, some local rail enthusiasts were quick to put the cart before the horse by resuming a debate over where a Madison passenger station should be located — downtown, the airport, or somewhere in between?
Let's first get the feds to put Madison in the loop. We can decide where the station should go once we've cleared that hurdle.
Dave Zweifel is editor emeritus of The Capital Times. dzweifel@madison.com, 608-252-6410 and on Twitter @DaveZweifel.
Share your opinion on this topic by sending a letter to the editor to tctvoice@madison.com. Include your full name, hometown and phone number. Your name and town will be published. The phone number is for verification purposes only. Please keep your letter to 250 words or less.