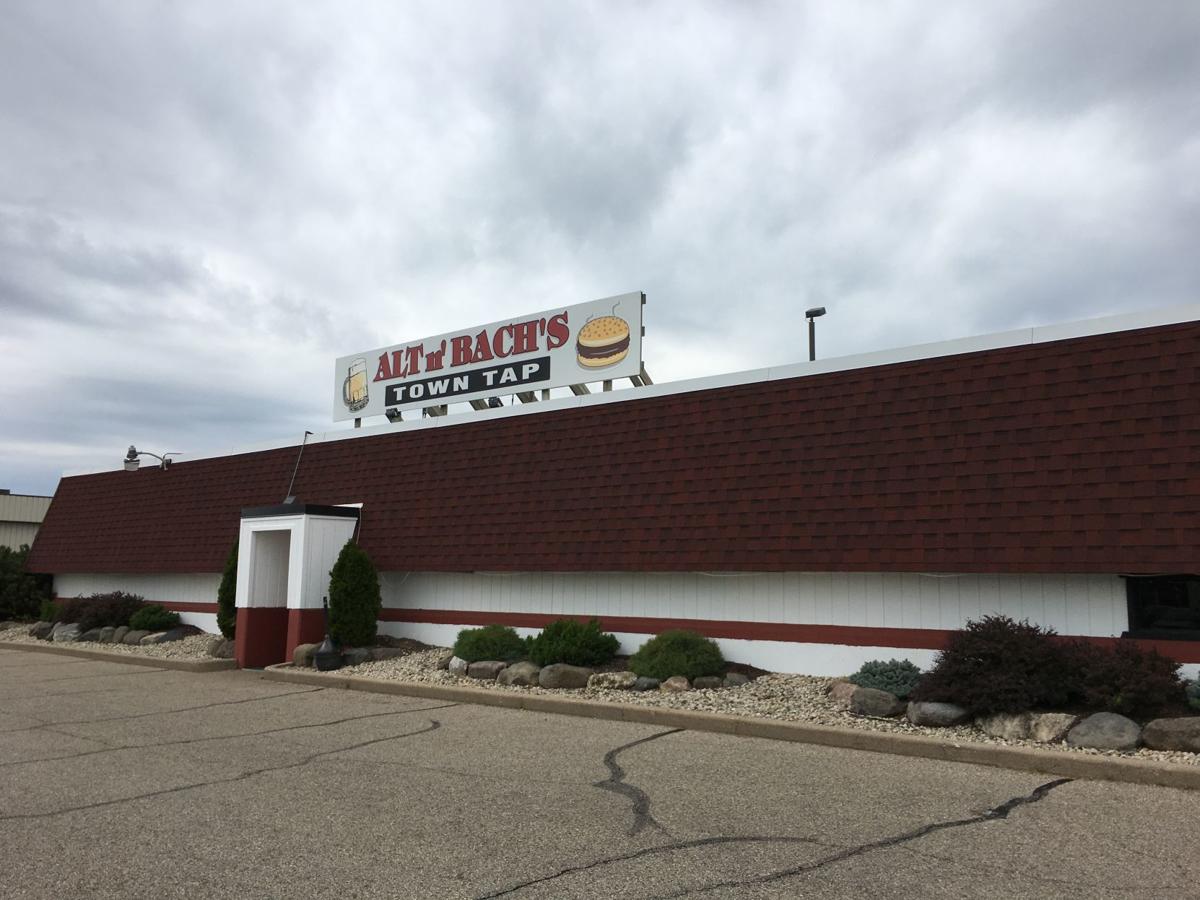 It never fails. Every year I take off to Arizona to get a head start on the new baseball season and something bad happens at home.
Half the state is under water, the Vilas Park Zoological Society is in an uproar and Scott Walker is running around in his never-ending campaign to chisel another chip in democracy. No wonder he's been picked to run Donald Trump's Wisconsin campaign next year.
What's worse, though, is my favorite bar with the best daily lunches, Alt n' Bach's, has announced it is going to close. I can't tell you the number of "oh, no" emails I've received this week from friends and others who I've often met for lunch there.
Alt n' Bach's opened at its Whalen Lane location, next door to the old American TV off the South Beltline, back in 1975, the same year The Capital Times, State Journal and Madison Newspapers moved lock, stock and barrel to Fish Hatchery Road and far from our old watering holes downtown.
We were homeless for a few days, but soon discovered this new bar about a mile from our building and before long reporters, press operators, printers and advertising folks were sharing beers after work.
John Bach and Kenny Alt became our guardians, but times always change and we ink-stained wretches of old soon departed, John Bach passed away and Ken sold the place to John's son Bill and his wife Kathy. While the old newspaper people gave way to younger ones who don't linger over beers like we used to, Bill, Kathy and their kids transformed the place into a great venue for lunch with incomparable soups and a variety of food for even fat guys like me, and a fabulous Friday night fish fry. Dozens of Badger football, basketball and hockey fans would gather before games and many more came after.
Most of all, the place had an atmosphere that felt like home. You could always find the boys at Butler Plumbing at the bar for lunch, Dave and Knobby Kelliher were often there quibbling over their golf scores, sometimes Tom Zimbrick of local auto fame was there. Often, a group of old-time Cap Times staffers would gather to remember the good, old times. It indeed was like home.
But Bill and Kathy are now into their '60s and after all these years, it's time to enjoy more carefree lives, away from the daily grind that restaurant and bar owners know so well. When their three children decided they didn't want to take over, including taking on the perennial hassle of finding qualified employees, not to mention endless hours, the two owners stunned their regulars with the sad news. They're closing up.
I'm going to miss the regular barkeeps, Bobby and Julie, the first-class waitstaff and the incredibly friendly atmosphere that few places can emulate. And, of course, Bill and Kathy.
I don't know where I'll find a hot Italian sub, Tuesday's special, or Kathy's meatball sandwich, or son Ben's homemade soups, which have no peer.
It's probably trite to say that Alt n' Bach's will be greatly missed, but this time it's for real. I just hope I make it back in time to have one more bowl of Kathy's chili, the best, incidentally, in town.
Dave Zweifel is editor emeritus of The Capital Times. dzweifel@madison.com, 608-252-6410 and on Twitter @DaveZweifel.  
Share your opinion on this topic by sending a letter to the editor to tctvoice@madison.com. Include your full name, hometown and phone number. Your name and town will be published. The phone number is for verification purposes only. Please keep your letter to 250 words or less.