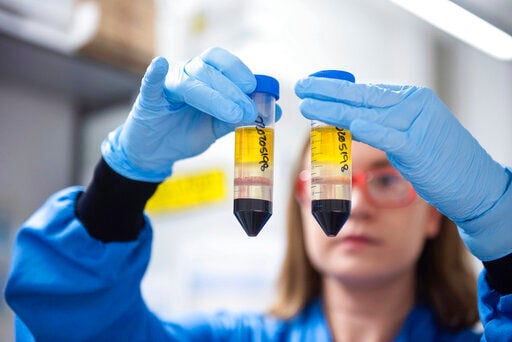 There was a story buried in the New York Times earlier this week that spoke volumes about just how badly we've muffed this coronavirus pandemic.
Alarmed that during its last days in power the Trump administration is not leading the charge to convince skeptical Americans to get the coronavirus vaccines as soon as they become widely available, the private and nonprofit Ad Council has a plan to spend $50 million on a campaign to persuade Americans to get their shots.
"Frankly, this is the biggest public health crisis we've ever faced and we don't have time to waste," said Lisa Sherman, CEO of the Council. "We're working in advance, so that once those vaccines are proven to be safe and approved by all the right people, we're ready to go."
The Ad Council is nonprofit national organization that was founded by a consortium of advertising agencies back in 1941. James Webb Young, a cofounder of the Young and Rubicam agency (remember Brylcreem, a little dab will do ya?), convinced the nation's other large advertising firms to come together in service of social good as war clouds loomed throughout the world.
The Council's first action was to launch public service campaigns urging Americans to volunteer, abide by rationing directives and otherwise come together to help the World War II battle. A decade later, it put together another vaccine campaign in the 1950s, joining the federal government in convincing Americans to get the just-discovered polio vaccine.
You've undoubtedly seen hundreds of its public service ads through the years — ads that have mainly run on television stations that donate broadcast times. But it also produces public service newspaper, magazine and radio ads that promote everything from good health to preventing forest fires.
Following World War II, President Truman asked the Ad Council to continue its work as a peacetime public service organization addressing the most pressing social issues of the day. Over the years, the Council created iconic campaigns like Smokey Bear, "friends don't let friends drive drunk," "a mind is a terrible thing to waste," and "love has no labels."
It has also created lifesaving communications in times of national crisis, from World War II to Sept. 11, from Hurricane Katrina to COVID-19. All have been aimed at civic engagement in an effort, the Council says, to raise awareness, inspire action and save lives.
So the new coronavirus vaccines are right in its wheelhouse. Usually the government is involved with the campaigns, but it has not been aboard this time, for whatever reason. The White House under Donald Trump has a long history of dragging its feet on responding to the pandemic.
Nevertheless, the vaccine ad campaign will be aimed at a surprisingly large percentage of Americans who have told pollsters they don't plan to get vaccinated, which, alarmingly, could prolong the current crisis.
Steve Danehy, a spokesperson for Pfizer, the drug company that has developed the first vaccine, told the New York Times that "public education around the need for vaccination, as well as the rigorous process by which the vaccines have been developed, is critical."
Experts like Dr. Anthony Fauci have predicted that we could put a huge dent in the virus by spring if we can get the vaccines out and convince the people to take them.
Thank goodness an organization like the Ad Council is grabbing the reins.
Dave Zweifel is editor emeritus of The Capital Times. dzweifel@madison.com, 608-252-6410 and on Twitter @DaveZweifel.  
Share your opinion on this topic by sending a letter to the editor to tctvoice@madison.com. Include your full name, hometown and phone number. Your name and town will be published. The phone number is for verification purposes only. Please keep your letter to 250 words or less.