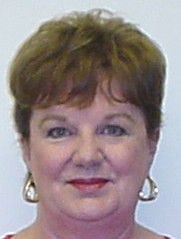 I Googled the name Rosemary Kendrick, and up popped dozens of newspaper stories with her byline — stories from the tumultuous '60s and through the transformative '70s when Madison elected a young rebel named Paul Soglin as its mayor.
Rosemary was among a group of women reporters hired by then-city editor Elliott Maraniss to break into the all-male brotherhood that had a stranglehold on so many American newsrooms, including ours at The Capital Times.
Like he did with the other new reporters, Elliott thrust Rosemary into some of the most difficult assignments from her first day on the job. For her specifically, it was working nights in City Hall, covering the Dane County Board and the Madison City Council during the height of the Vietnam War protests and the political battles over the direction Madison would take in the years ahead.
She had a front-row seat to Soglin's first incarnation as mayor and soon became one of the most-trusted news people in town — a pillar of accuracy, a reporter who always sought out that extra source just to make sure she had it right. When I became city editor, I luckily inherited Rosemary. I soon found that there was no one I could trust more to find the story and, as we'd say back then, "make it sing."
When John Nichols and I were researching our book on 100 years of the newspaper, we'd constantly run across Rosemary's bylines on some of the most important stories in our history — everything from civil rights to the battle over building a new South Beltline Highway that split the community in two.
Rosemary passed away last week at the age of 80. She had retired from The Capital Times back in 2005, working the last several years on her job as the crack editor in charge of the copy desk, helping make other reporters' stories sing and crafting attention-grabbing headlines.
She never married, devoting her life to the news business, but also to the many animals in her life that she thoroughly enjoyed and pampered. As a young reporter she had horses, then she raised and nurtured cats, and later in life adopted dogs who were her constant companions at her home on Wingra Drive. The Dane County Humane Society honored her a few years back for her years of support for its work and for providing the seed money for its "Maggie Fund," which pays for surgeries to shelter animals, giving them a better shot at adoption.
Rosemary's last years were marred by health problems, but several of her longtime colleagues at the newspaper pitched in to help care for her, helping her stay connected with the news people she loved. She has left us all pleasant memories of a well-lived life.
Unfortunately, Rose isn't the only member of The Capital Times family we lost in recent days. Although she wasn't a staff member, Barbara Quirk was a regular contributor to our features section for nearly 20 years.
A geriatric nurse practitioner who also happened to be an excellent writer, Barbara crafted the weekly column "imAGESs" that covered health and aging issues, in which she'd often advocate for reforms and programs that affected the elderly. She brought to the column incredible experiences in working with low-income seniors at Brittingham apartments, helping the old Dean Clinic open a memory disorders practice and advocating for better senior housing.
Because she exhibited so much interest in the newspaper, her editor, Mary Bergin, made sure she and her husband Tom were included in the staff's social gatherings and parties, where she always added to the conversations. She had convinced Mary, after all, that the paper really did need a regular column advocating for the elderly.
Our heartfelt condolences to Tom and Barb's extended family. We'll never forget her.
I need to add one more note to what have been some sad recent days.
One of my longtime buddies, Jerry Murphy, with whom I spent countless hours playing, watching and sometimes arguing about sports (he was a Cardinals fan while I cheered for the Cubs) passed away on Nov. 1 shortly after turning 81 — like Rosemary and Barbara, a victim of cancer.
"Murph" was one of the most talented athletes I had the pleasure of knowing. He was a standout at Mineral Point High School, earning 12 letters in basketball, football and baseball, plus winning the state track championship in the mile for three consecutive years. After college and the Army, he married his high school sweetheart, Mary, and settled in Monona, becoming one of Madison's best fast-pitch softball players.
He was also an accomplished golfer and one of the city's best bowlers, averaging over 200 for more than 35 years. At age 75, he still had a 208 average and shot an incredible high series of 831. I had the pleasure of being his teammate for a couple of decades, but he kept getting better while I faded away. He was elected to the Madison Bowling Association's Hall of Fame back in 2002.
A 31-year veteran at Oscar Mayer, Murph is probably best known for his years promoting and championing Home Talent Baseball, the nation's oldest amateur baseball league.
Back in 1978, troubled because Monona didn't have a team in the league, he joined an effort start one, serving as its manager for 15 years and then working to keep it healthy by raising money and helping recruit young players all the way up to this year's season shutdown because of the coronavirus. He has been a key member of the Home Talent League's board and never missed a chance to promote the sport.
Like Rosemary and Barbara, Murph contributed to a better world, each in their own way.
Dave Zweifel is editor emeritus of The Capital Times. dzweifel@madison.com, 608-252-6410 and on Twitter @DaveZweifel.  
Share your opinion on this topic by sending a letter to the editor to tctvoice@madison.com. Include your full name, hometown and phone number. Your name and town will be published. The phone number is for verification purposes only. Please keep your letter to 250 words or less.
Catch the latest in Opinion
Get opinion pieces, letters and editorials sent directly to your inbox weekly!