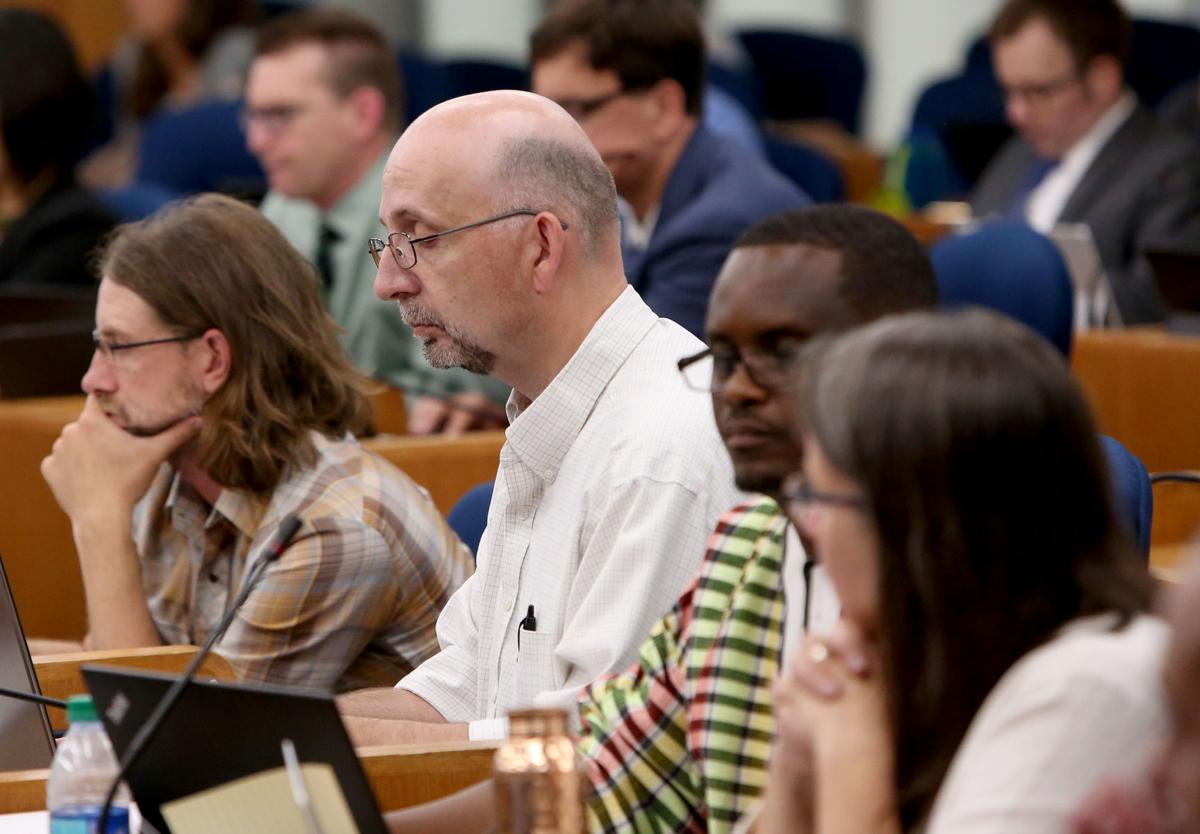 The push to make the Madison City Council full-time hasn't been met with much enthusiasm, and that's good.
As I wrote more than a year ago when the idea was brought forward by a special task force charged with examining how the city's government is structured, a full-time Council is a lousy idea.
Dozens of civic leaders and the Wisconsin State Journal editorial board have already weighed in as the proposal heads for the Council floor in coming weeks. They make the argument that full-time politicians serving four-year terms would destroy the current connection that part-time alders now have with their neighborhoods.
The task force not only recommends making the city's alders full-time at a $67,950 annual salary plus benefits. It would reduce the size of the Council from 20 people to 10. This would mean an alder would need to represent double the size of their current constituency, effectively diluting the citizen's representation.
Again, all we need do is look a block away and observe what's been going on in the state Capitol to understand how this would change city government for the worse.
Ever since the Wisconsin Legislature voted itself enough pay, benefits and per diems so that legislators didn't need a real job, the place has gone into the pits.
I'll be the first to admit that people who take the plunge and get themselves elected to city councils, village and town boards, school and county boards sacrifice much. There are countless hours at meetings, listening to complaints. Sometimes you have to take an unpopular stand.
And sure, many qualified people don't run because of those sacrifices and the time it takes them away from home and family. 
But if you think that turning those alders into full-time professional politicians will solve that problem, you're dreaming.
When the Legislature was composed of part-timers — people who made their livings working alongside their constituents — the Wisconsin Legislature was famous for its enlightened legislation and groundbreaking ideas. When they decided to pay themselves enough to make a living as full-time politicians, they swallowed the argument that paying full-time salaries and benefits would attract more competent people.
I'd argue that it did the opposite. Soon, staying in office became paramount. Now, for most, it was their only job. 
Legislative elections soon became tainted with the need to raise money, much of it from special interests, for expensive campaigns. The focus is no longer on what the politician can do for the betterment of the community, but on what needs to be done to stay in office. 
If you think that unrelenting sacrifices keep people from running for office, wait until they need to raise thousands of dollars just to get into a race. A full-time Council won't attract more committed candidates, it will do the opposite, freezing out qualified people who can't afford to run an expensive campaign.
There are several recommendations from the task force that are sound, including providing alders with more staff support and streamlining the dozens of committees and boards that demand hours in endless meetings.
But turning the Council into a select 10-person body of professional politicians is still a terrible idea.
Dave Zweifel is editor emeritus of The Capital Times. dzweifel@madison.com, 608-252-6410 and on Twitter @DaveZweifel.
Share your opinion on this topic by sending a letter to the editor to tctvoice@madison.com. Include your full name, hometown and phone number. Your name and town will be published. The phone number is for verification purposes only. Please keep your letter to 250 words or less.
Catch the latest in Opinion
Get opinion pieces, letters and editorials sent directly to your inbox weekly!