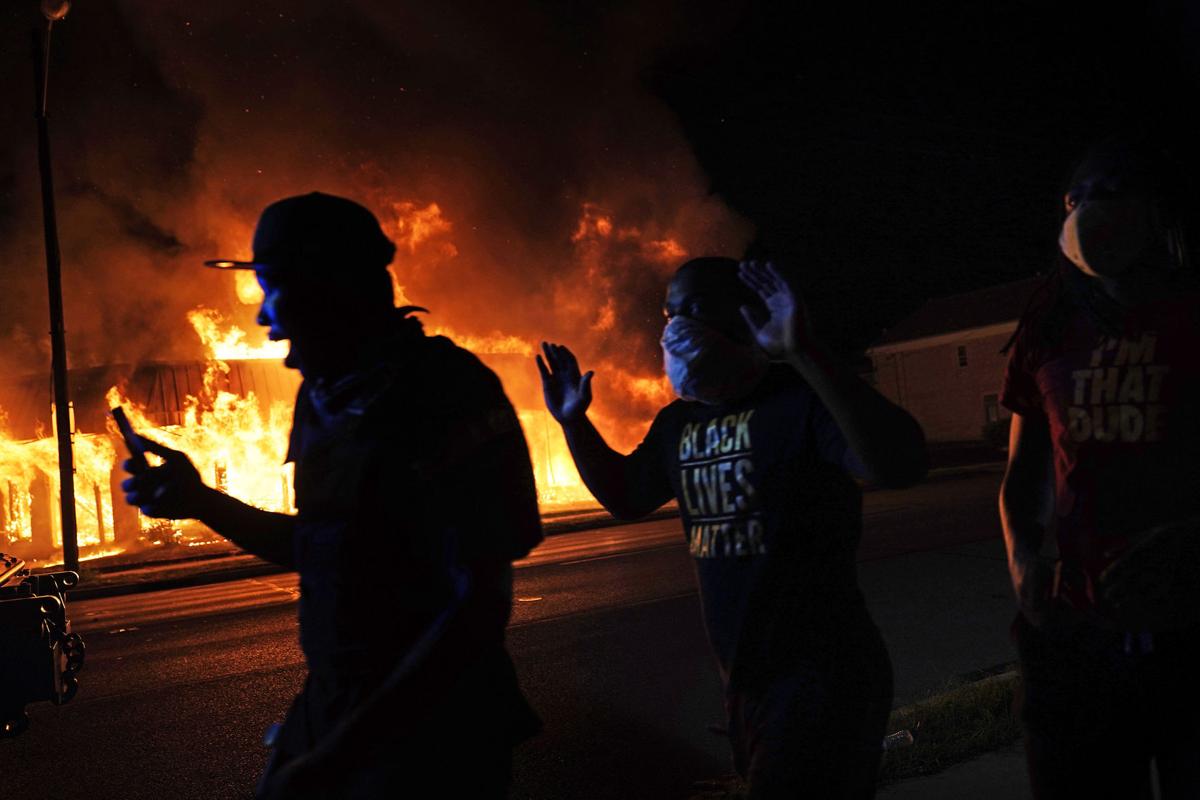 I was wondering when the fact-finding service PolitiFact would get around to exploring the veracity of repeated accusations that Gov. Tony Evers was slow in responding to requests for help when Kenosha erupted into violence last summer.
Several Republicans have made claims that Evers dilly-dallied as rioting broke out in Kenosha following the police shooting in the back of Jacob Blake, a Black man whom police insisted was trying to flee, putting his children who were in the car in jeopardy.
The 1st District's wunderkind Bryan Steil, who represents the Kenosha area in Congress, has frequently made that assertion, as has newly announced candidate for the GOP's nomination for governor, Rebecca Kleefisch. They've been clear that they plan to use those charges in next year's campaigns.
Sure enough, just after Kleefisch made it official that she's running in hopes of defeating Evers next year, the far right Empower Wisconsin super PAC launched an ad campaign accusing Evers of failing to act. Politifact decided to check out the claim.
"The ad features Kimberly Warner, a Kenosha resident and business owner, though on the screen she is identified only by her first name," the fact checkers reported. "At times, she speaks directly to the camera. At other points, there are images of burned-out buildings and words that reinforce her series of criticisms of Evers. Most notable is this claim: 'It took the loss of lives before help finally came.'"
They checked with Empower Wisconsin spokesperson Stephan Thompson, who insisted, "For three straight nights, Kenosha was burning. Local and federal leaders were pleading for help and Evers ignored it."
In checking the records and speaking with people who were on the scene, PolitiFact discovered that the governor had sent 125 National Guard troops to Kenosha less than 24 hours after Blake was shot. And by the time that teen vigilante Kyle Rittenhouse allegedly shot and killed two protesters the next night, 250 guard members were there. "So the ad is way off base when it claims state help did not come until after the deaths," PolitiFact observes, adding that on the next day Evers doubled the guard presence.
While PolitiFact didn't mention it as it labeled the Empower Wisconsin anti-Evers ad "false," the county's Republican sheriff, David Beth, addressed the assertions several months ago, commenting that Evers' response was "fantastic" and that "from the very first minute that we asked them (the state) sent everything we asked for."
Additionally, Kenosha County Executive Jim Kreuser commented on the allegations.
"Do we all wish this would have all gone faster, that thousands of troops could have arrived immediately to prevent the fatalities, injuries and damage to property caused by the rioting? Of course. But you can't push an 'easy' button and have the National Guard float down from the sky. That's not how it works," he said.
"In fact, the system worked exactly how it's designed to function, and Evers answered every call and did everything he could within his powers to assist Kenosha County in its time of greatest need," the executive added.
But statements like that don't make for good attack ads when you can conjure up lies instead.
Looks like a rough upcoming campaign. Voters need to pay close attention to not get hoodwinked by political ads featuring made-up stories.
Dave Zweifel is editor emeritus of The Capital Times. dzweifel@madison.com, 608-252-6410 and on Twitter @DaveZweifel.
Share your opinion on this topic by sending a letter to the editor to tctvoice@madison.com. Include your full name, hometown and phone number. Your name and town will be published. The phone number is for verification purposes only. Please keep your letter to 250 words or less.