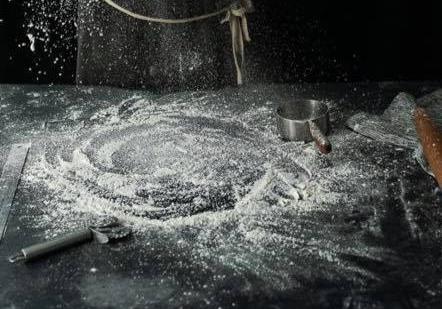 Home bakers can sell homemade breads, cakes and cookies in Wisconsin. They even can use home-processed flour as the main ingredient. But Burnett County farmer Cheryl Wedin ran into problems when she tried to sell the same flour to her neighbors as a standalone product.
State regulators shut down her tiny mill on Sept. 8 with threats of fines and even jail time. They recognize that her special blend of organic, stone-ground flour is legal, but only when mixed with eggs, sugar and butter, and placed in a preheated oven. To reopen the home operation, the flour police claim that Wedin would need a food processing plant or retail food establishment license.
She also would have to pay thousands of dollars to install an industrial kitchen on her property, a certified Wisconsin Century Farm that has remained in her husband's family since 1919. The new facilities would have to meet a long list of requirements that have nothing to do with grinding wheat.
That's how government logic works at the Wisconsin Department of Agriculture Trade and Consumer Protection. Following a blistering court rebuke in 2017, when a circuit court judge called out the department for an unconstitutional ban on the sale of home-baked goods, regulators reluctantly expanded the menu of allowable items.
Now, the department permits the sale of any homemade foods "for which flour or meal is the principal ingredient," which are baked, cooked, dried or "prepared or mixed for baking." Yet somehow, the department overlooks the fact that flour is the principal ingredient of flour — in the same way that water is wet — and that flour is prepared for baking. What else do people do with flour?
"The rules are absurd," Wedin said. "The assumption is that I'm going to do something dangerous, but I haven't hurt anybody."
Other homemade food producers describe equally bizarre encounters with the department. Like Wedin, these small-scale entrepreneurs want to stay within the law. So, they reach out to the department for guidance on selling "cottage food," the common term for products made for sale in home kitchens. But instead of showing these would-be business owners a path to productivity, regulators shut them down.
In every case, the state has dug in with the strictest interpretation possible of the court order. "Baked" means baked, and little else. In the case of granola, even baking is not good enough because the product is not made with "flour or meal."
The only other items that cottage food producers can sell are "high acid" canned goods, popcorn, maple syrup, sorghum, honey, eggs, fresh produce and apple cider — exceptions that existed prior to the court order. Keeping all the rules straight is not easy. Cottage food producers can sell cookies but not fudge. They can sell cakes but not confections. They can sell pies but not candy. Coffee beans and dried herbs are also off limits.
A reversal of the staunch attitude seems unlikely anytime soon. In response to a letter from the nonprofit Institute for Justice, the same organization that litigated on behalf of Wisconsin cottage food producers in 2017, the department shifted blame to state lawmakers. "DATCP may not flout the will of the Wisconsin Legislature by adding any other exemptions to licensing that have no basis in Wisconsin statutes and administrative rules or specific judicial rulings," department attorney Cheryl Furstace Daniels wrote on Sept. 16.
Meanwhile, other states allow significantly more freedom. If Wedin moved just 15 miles west across the state line to Minnesota, for example, her flour would suddenly be legal. Overall, 19 states and Washington, D.C., have expanded their cottage food programs or created new ones since 2015. None of these reforms have produced any public health or safety issues.
Surviving as a small farmer or home-based business owner is hard. Wisconsin could ease the burden by adopting rules that explicitly allow the sale of all shelf-stable cottage foods. If banning home-baked goods is unconstitutional — something already established in Wisconsin — then the same principle should apply more broadly.
So far, regulators prefer obstruction instead. That's a recipe for frustration.
Daryl James is a writer at the Institute for Justice in Arlington, Virginia.
Share your opinion on this topic by sending a letter to the editor to tctvoice@madison.com. Include your full name, hometown and phone number. Your name and town will be published. The phone number is for verification purposes only. Please keep your letter to 250 words or less.
Catch the latest in Opinion
Get opinion pieces, letters and editorials sent directly to your inbox weekly!