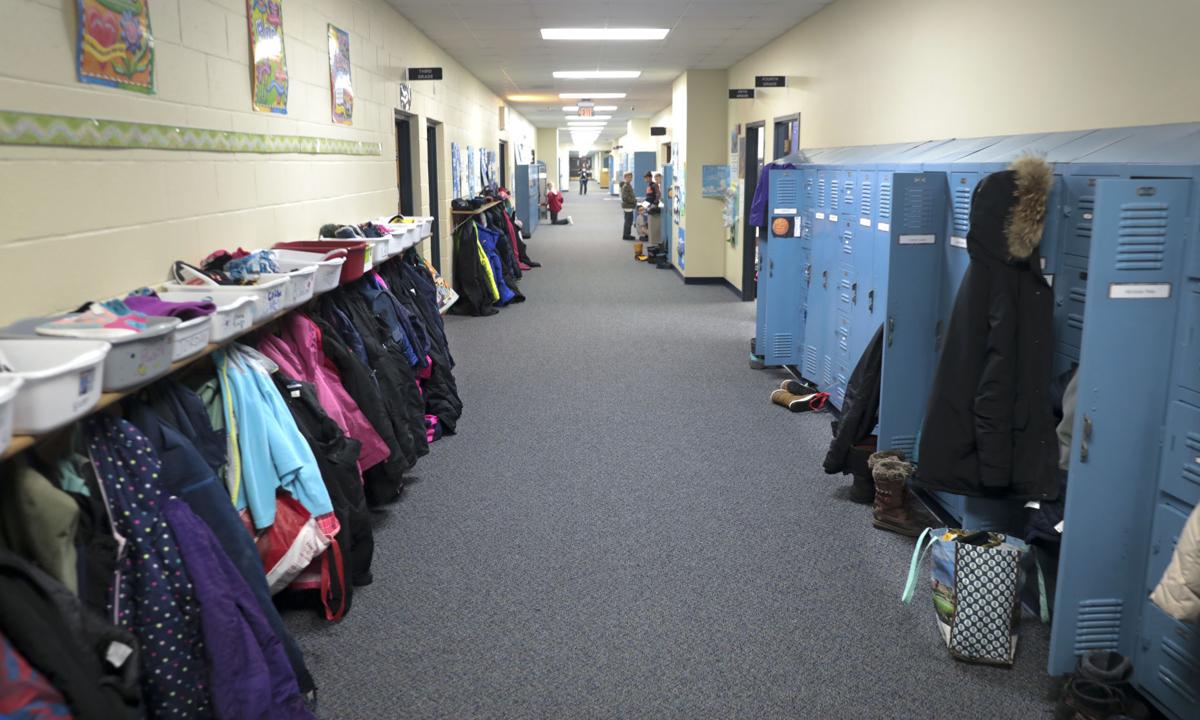 "Within two hours of the court's injunction, Abundant Life Christian School announced that all kids will have the opportunity to be back in the school building on Monday," said Chris Truitt, a parent from DeForest. "We are absolutely thrilled." 
On Aug. 21, Public Health Madison & Dane County issued Order #9, a mandate that all Dane County schools close to students in grades 3-12. The Wisconsin Institute for Law & Liberty sued on Aug. 26, challenging PHMDC's authority to close schools and asking the Wisconsin Supreme Court to invalidate Dane County's order on behalf of the Truitts and others. 
The Wisconsin Supreme Court agreed on Sept. 10 to hear the case, consolidated it with two other similar challenges, and issued a temporary injunction allowing schools to open immediately.
"It couldn't have come at a better time," Truitt said. "We are at the end of our rope."  
When Order #9 was issued on Aug. 21, families throughout Dane County had their plans thrown into chaos. While the Madison Metropolitan School District planned to begin the year virtually, many Dane County private schools planned to open in person. Order #9 effectively cancelled the choices of many parents who intentionally sought out in-person education despite the COVID-19 pandemic.
"I've never had problems with school with her, but virtual learning was a disaster for us," said Erin Haroldson of Mount Horeb, a parent of an eight-year-old student and party to the WILL lawsuit. "She was beyond excited to go back to school. When the mandate came along, there were tears at our house."    
Haroldson's daughter attended public school in Mount Horeb through last spring. But the isolation from other kids has been difficult for her as an only child at home who lives in a rural community.
"It's affecting her emotionally and socially," Haroldson said. "'Mom, I'm lonely. I don't have any friends,' she's told me."  
When the Haroldsons realized it was likely that public schools in Dane County would start the year virtually, they made the decision that was best for their daughter and enrolled her in High Point Christian School with the expectation that she would attend in-person. 
Truitt and his wife Holly had a similar experience with their 16-year-old son.
"He was happy and bubbly and ready to see his teachers. And then later on that day we had to break the news to him that he wouldn't be able to go back," said Holly Truitt. "He was crushed."     
The Truitts' son attends Abundant Life Christian School and struggles with online learning. 
"He cannot learn virtually," Chris Truitt said. "He has to have in-person instruction for him to be successful academically."   
The Wisconsin Constitution gives parents the right to direct their child's education and upbringing. By putting this mandate in place, PHMDC unlawfully stripped parents of their agency to make decisions for their kids.  
"The benefits of her being in school, from an educational perspective, from an emotional and mental perspective, far outweigh the risks," Haroldson said. "But then the county told me that I couldn't send her to school. Why don't I have the right to be involved in that decision?"   
The Truitts were also frustrated at their lack of agency and feel that the county does not have their son's best interests in mind.
"People who have zero connections to us as parents or our school have just decided that my son's future doesn't mean anything," Chris Truitt said.  
The state Constitution also allows parents the right to free exercise of religion. This often manifests itself in parents sending their children to religious schools.
"We are allowed to practice our religion how we want to," Chris Truitt said. "Part of that for us is sending our son to an in-person religious school."    
PHMDC's decision to treat schools differently than say, child care facilities, also seems wrong to parents. For instance, the local YMCA programs have designated themselves as child care programs and set up shop in the closed public schools for parents to send their children to for an additional fee.
"It just seems hypocritical. I have a very hard time with the fact that the rec program in Madison and the YMCA carry out their programs inside of schools from 7:30-5:30, but private schools weren't allowed to be open," Haroldson said.   
For now, parents are extremely grateful for the Wisconsin Supreme Court's temporary injunction. But if Dane County's order is allowed to stand, kids will suffer and parents will be unable to act in what they see to be their child's best interest — which in this case, is sending them to school in-person.    
Cori Petersen is a writer and research associate for the Wisconsin Institute for Law & Liberty.
Share your opinion on this topic by sending a letter to the editor to tctvoice@madison.com. Include your full name, hometown and phone number. Your name and town will be published. The phone number is for verification purposes only. Please keep your letter to 250 words or less.
Catch the latest in Opinion
Get opinion pieces, letters and editorials sent directly to your inbox weekly!