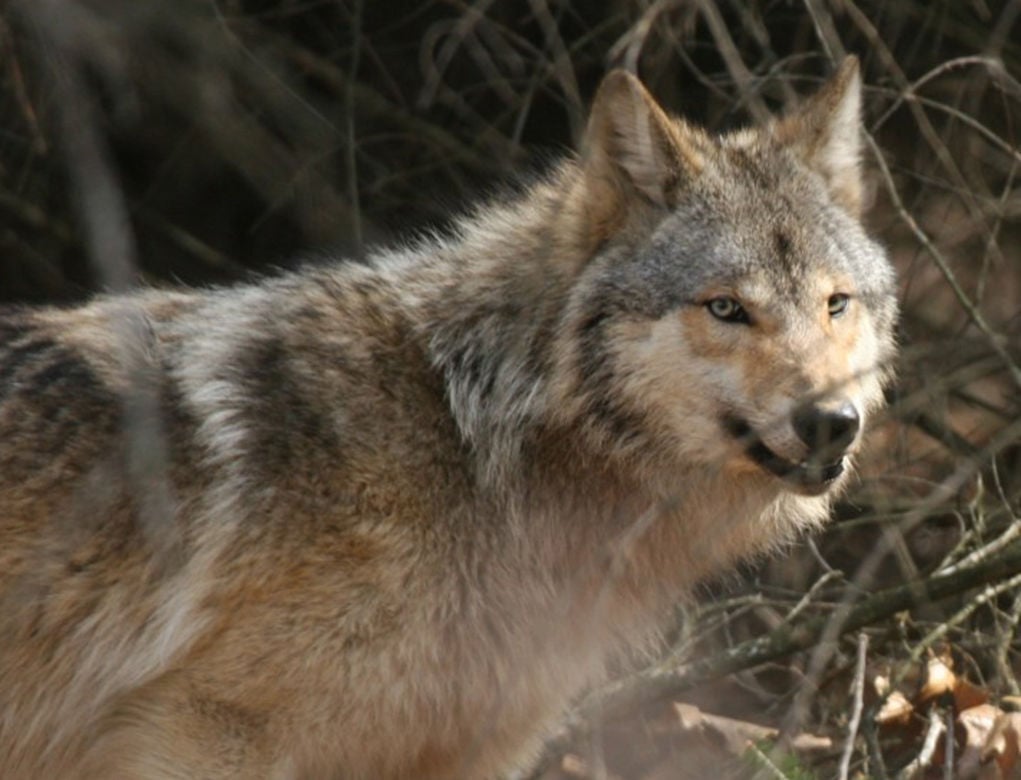 The Wisconsin wolf hunt went from Feb. 22-24, and the 216 wolves killed has many conservationists and animal activists up in arms. The Natural Resources Board allowed for 200 wolf killings — 119 after the portion allotted to Wisconsin's Native American tribes. However, non-tribal Wisconsin hunters harvested 82% above that number. 
But Wisconsin farming families like Ashleigh Calaway's are very thankful for the harvest. 
"Hopefully they're afraid of humans again and not coming close," Calaway said. "Hopefully I don't find tracks where I get my daughter on the bus again." 
There were estimated to be 1,195 wolves in Wisconsin in 2020. In 1999 and again in 2006, the U.S. Fish and Wildlife Service determined 350 wolves to be the state recovery goal. Overpopulation has resulted in wolves preying on livestock and dogs.  
Calaway has a sheep and cattle farm near Pittsville — the center of the state — which she operates with her husband and in-laws. Their flock has been attacked twice — in May 2017 and again in July 2019. The first time the wolves killed two sheep, the second time 13 of their 14 sheep.
"That morning is something my family, especially my father-in-law and I, and I will never forget," Calaway said. And they both still struggle with sleep. "In the summertime I have the windows open at all times. I pace a lot during the night. We have a balcony and sometimes I walk out there just to make sure all is calm."    
The Department of Natural Resources attempted to compensate the Calaways for their loss at $600 per sheep. But "how do you put a value on 30 years of family genetics?" Calaway asks.   
In reality, the attack has cost them a lot more: "Since the attack, we haven't been able to put our sheep down on summer pasture." Calaway explained that this has resulted in them paying a lot more to feed the sheep. The start of their new flock came from other area "survivor" sheep. "Other farmers in our neighborhood were just like, 'We don't want to go through this again, would you mind taking our lone ewe? We are done and want out of it.'" Last summer, Calaway's cousins lost their entire flock.
"This has changed everything we do. We have no other choice but to carry a pistol when outside," Calaway said. "When you have a young child and wolves are walking through your front yard, you have no other option."  
So in January, when the Trump administration officially removed wolves from the endangered species list, farmers like the Calaways were beyond relieved. Not only could they shoot wolves pursuing their livestock, they also were hopeful that there would be a hunting season to help cull the out-of-control population. Previous hunts did just that. Wolf killings totaled 117 wolves in 2012, 257 in 2013 and 154 in 2014.
But even before the delisting took effect, contrary to Wisconsin law, the DNR announced it would not hold a hunting season. So on behalf of Hunter Nation and Luke Hilgemann, its president and CEO, the Wisconsin Institute for Law & Liberty sued the DNR. On Jan. 11, a Jefferson County Circuit Court judge ordered that the DNR hold a February hunt. About 65% of the 2,380 licenses (or 20 times the non-tribal animal quota) available were sold.  
"We're not looking to have wolves eliminated. We are looking to have the ecosystem balanced again, to establish the boundaries," Calaway said. "I too once loved wolves. They are positively beautiful creatures. But I want to sleep."  
For activists and conservationists who have framed Wisconsin farmers and hunters as animal haters, Calaway wants them to know this: "Our cattle and sheep are so much more than being used for animal production. They are the reason we are late to family gatherings and don't get to go out. The hardest part of when we lost the sheep is that when an animal dies or has to be put down, it is always done with dignity. And that was taken away from us; it was taken away from those animals."  
Some fear that Biden's presidency will result in the wolf's inevitable relisting. But for now they are thankful. 
"Our precautions are still in place," Calaway said. "But hopefully sooner than later I'll be able to let my daughter run outside and play and grow up doing the things I grew up doing."
Cori Petersen is a writer and research associate at the Wisconsin Institute for Law & Liberty.
Share your opinion on this topic by sending a letter to the editor to tctvoice@madison.com. Include your full name, hometown and phone number. Your name and town will be published. The phone number is for verification purposes only. Please keep your letter to 250 words or less.