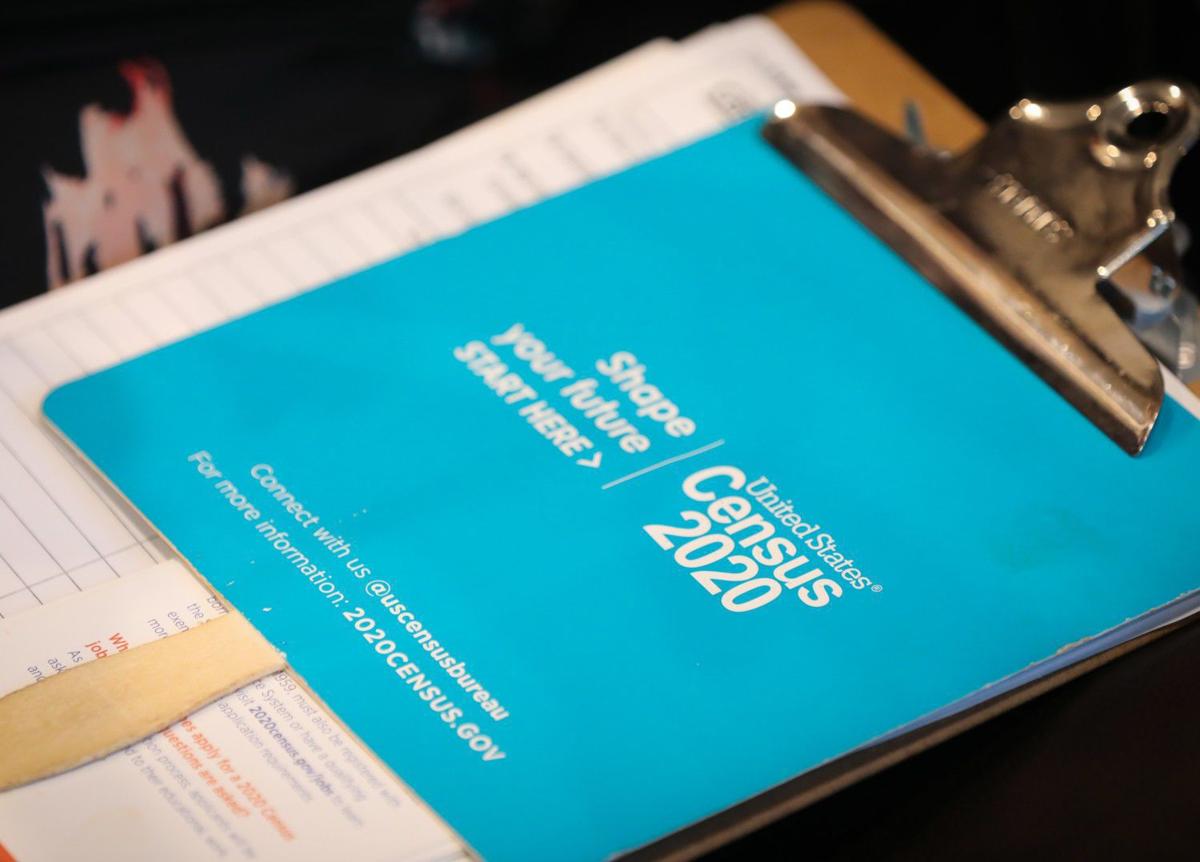 Beginning on March 12, millions of letters went out to households across the country inviting us to fill out the 2020 Census, either by phone or electronically. If folks do not respond by April, they will receive the paper form. If they have not responded by May, a census worker will reach out by knocking on their door. It is important to get an accurate count, so everyone needs to respond. For many, returning the form is a routine act, completed without much thought. But for some, the Census can arouse distrust, fear, or apathy. After all, why does the government need to know all this stuff about us? The answer lies in the math.
The Census affects budgets for programs and services such as funding for low-income housing, free and reduced school lunches, food stamps, transportation, Medicaid and Medicare. A community receives approximately $2,000 in federal and state funding per year for every person counted. Over 10 years, that is $20,000 in lost funding. If you don't get counted, your community loses that money. In 2010 alone, 3 million African Americans were not included, thereby depriving themselves and their communities of $6 billion of benefits.
Money follows the numbers, so if the elderly, minorities, homeless, young children, people with disabilities and undocumented immigrants go unnoticed, then services for those populations are underfunded — for 10 years. Think about the impact a loss of that magnitude has on children alone. The most crucial period of cognitive development occurs during childhood. Failing to count children in 2020 means that they and their communities will be deprived of sufficient resources until 2030, putting an entire cohort of young people at a disadvantage for a decade. On the other hand, if they — if everyone — gets counted now, governments can better fund all needed services.
People who are undocumented, homeless or crashing on someone else's couch are chronically under-counted, but the Census must include them. Understandably, many folks are afraid to inform government officials that they are sheltering such people. You should know, however, that the law prevents reprisals for reporting a person living in your home who is not on your lease. The Census Bureau is legally prohibited from sharing any such information with other agencies, including Homeland Security. It is important to report everyone living in each household as of April 1. HUD dollars go only to identified populations. Money cannot flow to people who are invisible to the Census.
You can answer the census by phone, regular mail, or on-line. Go to www.My2020Census.gov, or call 1-844-330-2020 or in Spanish 1-844-468-2020. (More phone numbers, web pages, videos and other support to 60 languages, including ASL, are available at 2020Census.gov/languages.) Having the ability to choose how to respond is very helpful, especially for people with disabilities.
In the 2010 Census, Wisconsin had the highest percentage of completed Census forms per household in the nation. Let's keep it up. Get counted, be visible, and get the services you need.
Rabbi Bonnie Margulis is executive director of Wisconsin Faith Voices for Justice and Charles Cohen is a professor emeritus at UW-Madison and a WFVJ board member.
Share your opinion on this topic by sending a letter to the editor to tctvoice@madison.com. Include your full name, hometown and phone number. Your name and town will be published. The phone number is for verification purposes only. Please keep your letter to 250 words or less.
Catch the latest in Opinion
Get opinion pieces, letters and editorials sent directly to your inbox weekly!