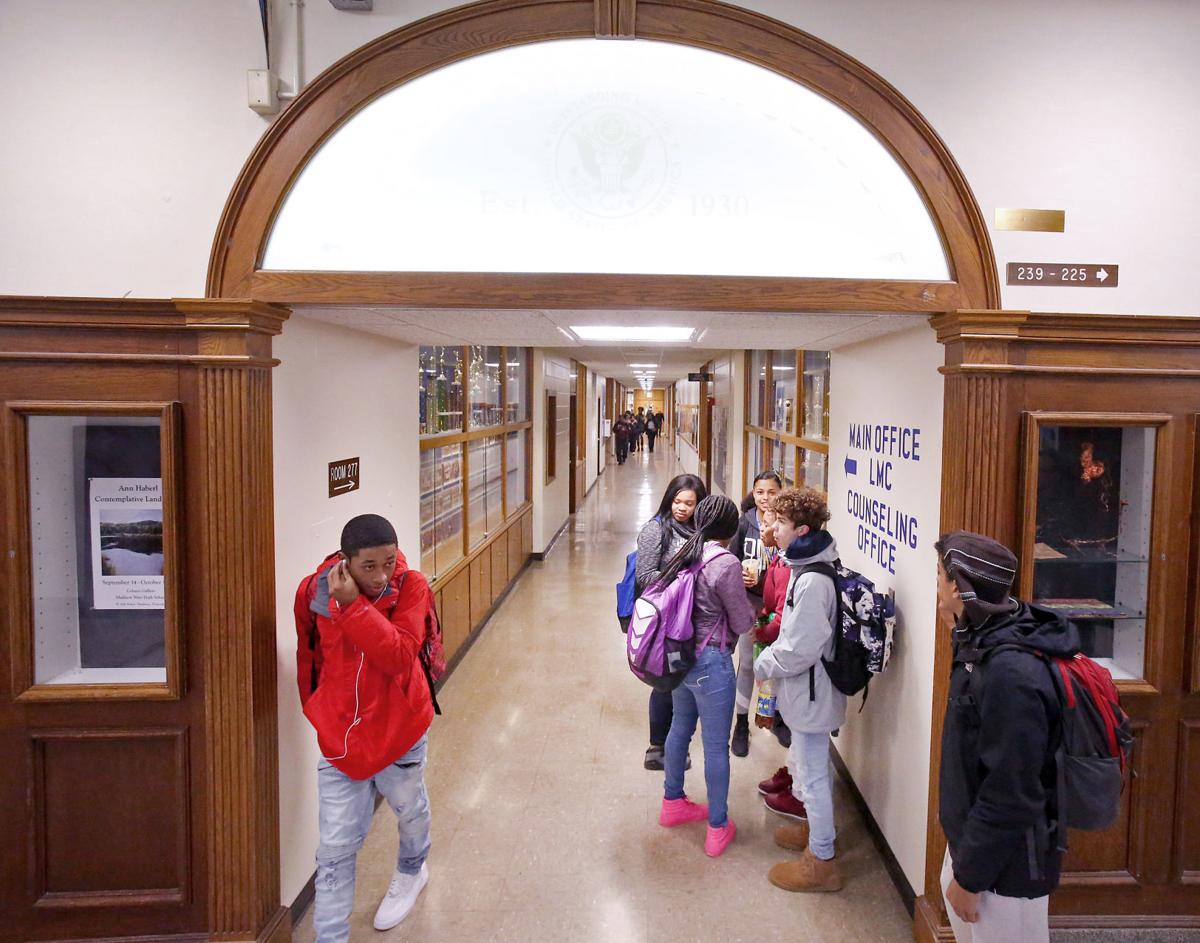 The months of March and April have been unprecedented in the nation, the state, and here at home in the Madison metropolitan community. We have seen a global pandemic that has forced us to voluntarily quarantine in our homes, a primary election that should have been either postponed or converted to all mail-in, and the decision of a school superintendent designee to rescind his appointment. While each of these things affects the entire community to some extent, they have an especially deleterious impact on the quality of life for African Americans.
We know that African Americans are disproportionately affected by the COVID-19 pandemic. Even in a state like Wisconsin where African Americans are a mere 6.3% of the population, African Americans are over-represented in the number of COVID-19 cases and deaths. In Milwaukee, African Americans comprise 41% of the city's population yet were almost half of the COVID-19 deaths. National news outlets and pundits are expressing shock at the stark disparities and the way the pandemic is decimating the Black community. Often, the first line of response is that African Americans are victims of underlying conditions such as hypertension, diabetes and cancer. Somehow these issues are solely attributed to African Americans' "bad behavior and choice." What is overlooked is the fact that African Americans are less likely to be able to self-quarantine and practice social distancing. African Americans are busy providing essential services like working in grocery stores, public transportation, sanitation and delivery. These are lower paying jobs that cannot be performed remotely.
The April 7 primary election forced many African Americans to choose between the exercise of democracy or their health. In Milwaukee, a city of 592,000 was relegated to just five polling places for the city while Madison, with a population of 258,000, had 66 polling places. And while "liberal" Madison overwhelmingly supported Judge Jill Karofsky for state Supreme Court, it defeated both African American school board candidates.
In the midst of these challenges, the Madison Metropolitan School District heard its superintendent-designee, Matthew Gutiérrez, was rescinding his acceptance of the position to remain as superintendent of the Seguin, Texas school district. This lack of a permanent superintendent can have an incredibly negative impact on African American students. The initiative known as "Black Excellence" began under the leadership of former superintendent Jennifer Cheatham. Cheatham has been gone for almost a year. Nothing about the current leadership suggests that Black Excellence is a district priority. African American children in Wisconsin experience the widest achievement disparities in the nation in reading and mathematics. Our eighth graders are performing 47 points below their White counterparts in mathematics. Our fourth graders are performing 39 points below their White counterparts in reading. Where is the collective outrage over these disparities? Who on the current school board is demanding improvement?
The racial problems of MMSD run long and deep: Issues of achievement, disproportionate assignment to special education, lack of access to honors and advanced placement classes, disproportionate levels of suspensions and expulsions, and disproportionate graduation rates (59% Black vs. 88% White). In the midst of this there is an inverse relationship between the percentage of teachers of color and that of students. Eighty-eight percent of the teachers are White in a district with a student population that is 43% White. And, we have had repeated instances of White teachers using racial epithets and other disrespect toward Black students and their parents (e.g. a White teacher mistakenly sent a text to a Black parent about how the parent and her child were so dumb).
African Americans in Madison have been more than patient when it comes to improving their status — education, employment, housing, and every other measure of health and well-being. There have been over 40 years of reports, task forces and initiatives. Post-pandemic Madison will be a "new" Madison. We have learned a lot in the midst of crisis. We know that far too many of our community members are one paycheck away from poverty — loss of housing, food, health care, childcare, schooling, etc. What is the place for African Americans in this new Madison?
Rev. David Hart, Esq., is president of Blacks for Political and Social Action of Dane County, Inc., and Ms. Kirbie G. Mack is vice president. This column is co-signed by Ray Allen, Rev. Dr. Marcus Allen, Rev. Joe Baring, Dr. Gloria Ladson-Billings, Kaleem Caire, Carola Gaines, Rev. Dr. Alex Gee, Jr. Dr. John Odom and Theresa Sanders.
Share your opinion on this topic by sending a letter to the editor to tctvoice@madison.com. Include your full name, hometown and phone number. Your name and town will be published. The phone number is for verification purposes only. Please keep your letter to 250 words or less.
Catch the latest in Opinion
Get opinion pieces, letters and editorials sent directly to your inbox weekly!