STEVENS POINT — Columnists can bore readers to tears with personal recollections, but allow me to wish my long-passed grandmother a happy 100th anniversary of the women's right to vote in America.
Vida Nickel Berry, one of seven headstrong sisters, was ahead of her time. In family gatherings, she often dominated, her voice and throaty laughter rising above all others. She was assertive and confident. Her grandkids learned early on that women's voices are to be heard.
In the Green Bay of our youth, we held her in esteem for another glorious reason: She managed the city's downtown toy store. A woman managing a retail establishment of any sort was almost unheard of in the 1950s and '60s. But a toy store? This was serious bragging rights for middle-class kids. It also meant toys galore beneath the Christmas tree. Our parents might have struggled to make ends meet, but Christmas was covered.
Vida was an Eisenhower Republican who once took a grandson on a day trip to Madison, where we walked from one end of the Capitol building to the other. Years later, when work took me there again, the marbled corridors and rich wood office doors looked familiar. They were, thanks to her.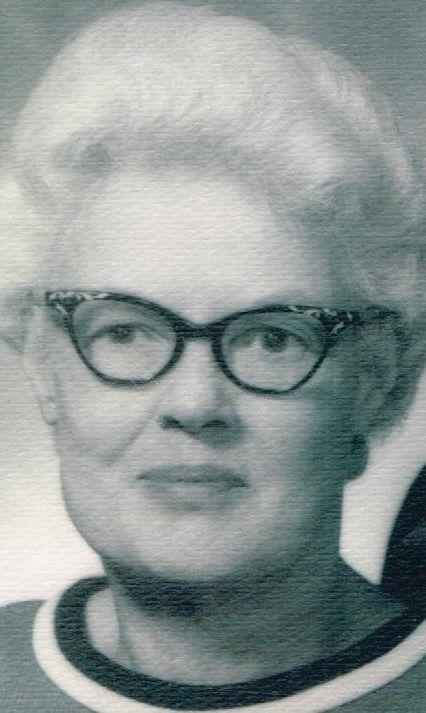 The question comes to mind in this anniversary year: How would women like her react to the status of women today? Likely there would be pride, that women are frontrunners in campaigns for president and hold positions of power in public and private settings. She couldn't have imagined that a women's soccer game would draw millions of viewers, but she would surely have approved. Yes, the glass ceiling is still in place, reinforced with the cold steel of lingering prejudice, but there's a critical mass of women pushing against it. It takes time to shatter these barriers.
Congress passed the 19th Amendment on June 4, 1919, but it wasn't ratified until a majority of states approved it in 1920. It took progressive Wisconsin only six days to become the first state in the union to ratify. Some states took a lot longer. Mississippi became the last to ratify, in 1984. No shock there.
My grandmother was a rural school teacher for a time, and Wisconsin had granted women the right to vote in any election "pertaining to school matters" in the 19th century. The history of suffrage in Wisconsin is well documented by the state Historical Society and other sources. As with most citizen-initiated movements, it took time and hard work. Madison.com provided an excellent summary of key dates and events last June, and it's important to revisit this history to learn from it.
While there has been unmistakable progress, I'm not sure Vida would be happy about the pace of change in other areas, or the erosion of earlier gains, or the threats endured by brave women who speak out on these matters. And much as we can celebrate the empowerment of our daughters, there's the ever-present fear that they are one wrong turn away from danger.
Many of our institutions remain utterly male-dominated, most notably religious groups of various stripes that exclude women from positions of power and from decision-making bodies. I guess it's no huge surprise that Vatican City remains almost the last place on earth where suffrage is denied, but the Catholic Church is far from alone in treating women this way.
Maybe someday they'll wake up. Maybe soon we'll have a woman president, too. Until then, Happy 100th anniversary, Grandma Vida. You did your part.
Share your opinion on this topic by sending a letter to the editor to tctvoice@madison.com. Include your full name, hometown and phone number. Your name and town will be published. The phone number is for verification purposes only. Please keep your letter to 250 words or less.