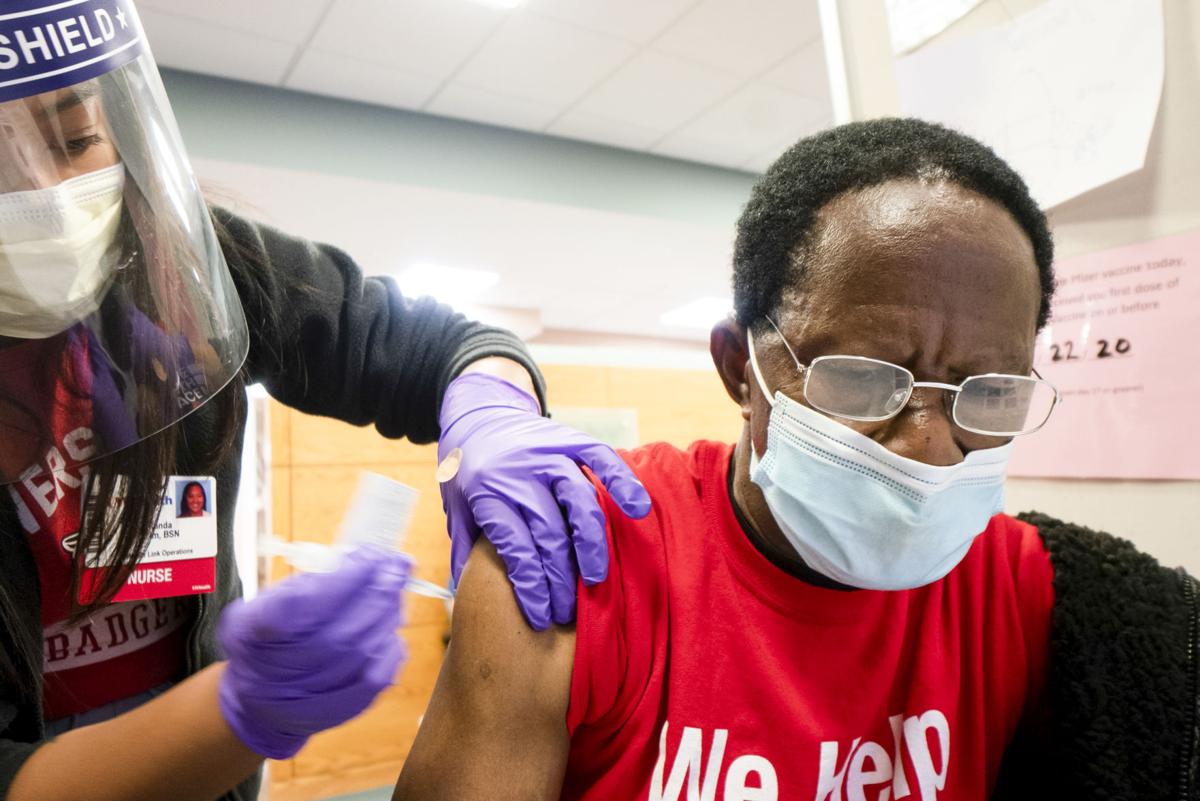 STEVENS POINT – My longtime personal doctor doesn't mince words.
When I turned 60, he told me, "Well, it's all an experiment now." Another time, after I had ignored some of his medical advice with predictably bad results, he scolded me, saying, "What, you think you're the smartest guy in the room?"
So when I recently asked him for advice about what to do at this stage in the COVID-19 pandemic, his response was predictably direct: "Avoid stupid people." It sounded like good advice to me, and I'd sort of been practicing it for the better part of a year. Now it looks like that will have to continue.
My doctor isn't some lefty liberal. He's a down-the-middle guy who happens to believe in vaccines for his patients, whether for COVID-19, shingles, flu or any of the other diseases that are at least somewhat abated by a shot. He definitely takes COVID-19 seriously, having witnessed some of its ravages. He expressed chagrin during the height of the pandemic that about a third of his patients thought it was a hoax. When I expressed concerns about having to attend gatherings with others who were ignoring public health advice, he said, "Stay away. Blame me. Doctor's orders."
As for the "stupid" comment, we've reached a point in this country where the term is fungible. Many of those on both sides of our deep political divides think the others are stupid. To be honest, the older I get, the more I realize how stupid, or at best uninformed, I am about many topics. One thing I do know: When it comes to personal health, it's good to have a trusted doctor who can help you make good choices. On a basic level, if a person trusts his or her physician about other medical advice, why wouldn't they follow doc's advice about vaccinations? So maybe efforts to get health care providers to encourage their patients are working. Same goes for other trusted advisors, including religious leaders.
By some indicators, we are edging closer to where we should be on vaccinations. And in addition to doctors, some faith-based approaches may be working with the vaccine hesitant. A new survey from the Public Religion Research Institute found the decrease in hesitancy spans all religious and demographic groups. Fifteen percent of Americans reported being hesitant about getting the vaccine in June, a decline from 28% in March. A solid 13% said they will not be vaccinated, pretty much unchanged from the 14% who said the same in a March survey. This latter group will be the people who when infected end up in hospitals and dying in the coming months.
Among religious groups, vaccine acceptance has increased the most among Hispanic Catholics, from 56% in March to 80% in the most recent survey. PRRI said 79% of white Catholics also accept the COVID-19 vaccines, an 11-point increase. Vaccine hesitancy in virtually all religious cohorts has declined.
The survey also found that vaccine-hesitant people might be convinced to change their minds through various faith-based approaches, such as being encouraged by a religious leader or attending a forum on vaccination sponsored by their church. The sweet spot in this approach, according to the study, is when a health care professional from a trusted local religious community addresses a person's concerns about vaccination. The highest percentage of respondents said that might change their minds.
Of course, there's vaccine avoidance among some health care professionals, too, and unfortunately some religious leaders are steering their flocks away from vaccines. But if enough responsible health care providers and religious leaders do the right thing, maybe we can edge closer to where we need to be before variants are able to spread among the unvaccinated and threaten everyone, including those who are fully vaccinated.
In the meantime, I'm following doctor's orders.
Bill Berry of Stevens Point writes a semimonthly column for The Capital Times. billnick@charter.net
Share your opinion on this topic by sending a letter to the editor to tctvoice@madison.com. Include your full name, hometown and phone number. Your name and town will be published. The phone number is for verification purposes only. Please keep your letter to 250 words or less.