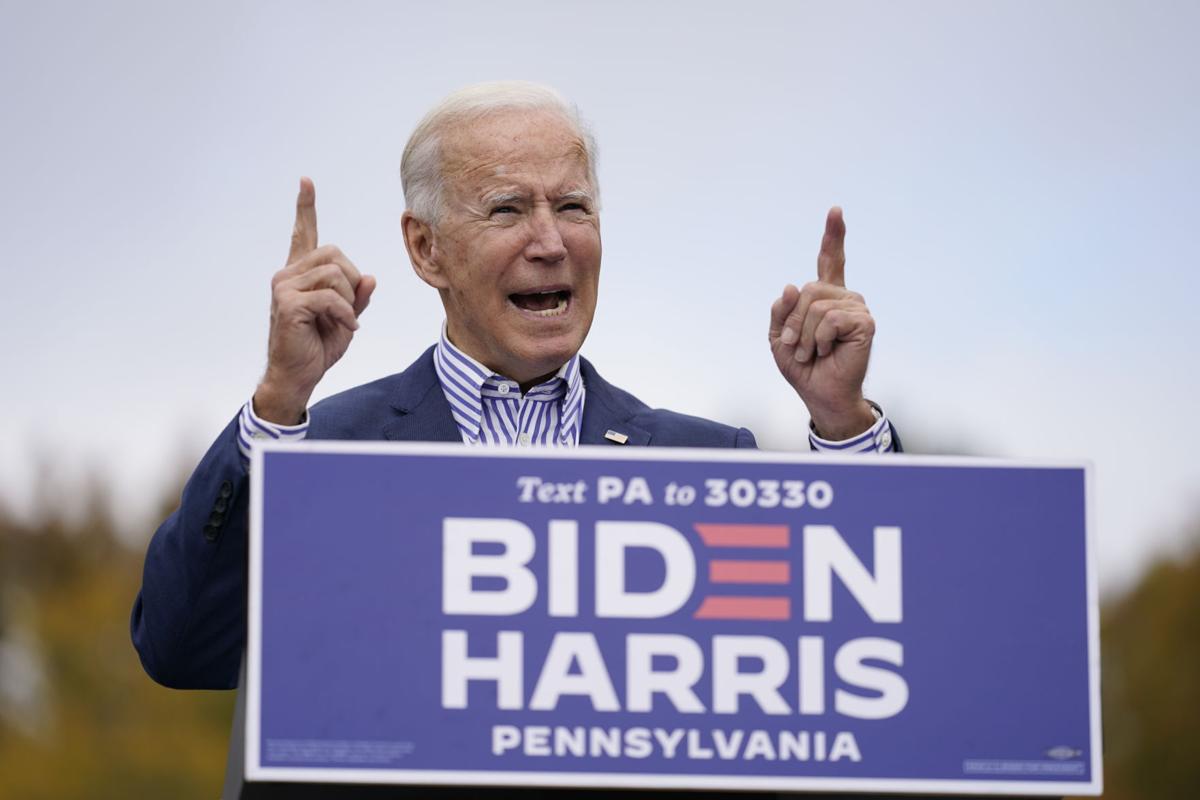 Wisconsin gun owners have to get realistic about what Joe Biden has in store for them.  
There's an old saying that goes, "people are most conservative about what they know best." Unfortunately, Joe Biden's ignorance about guns is legendary.
This is a man who — just last week — claimed that a solution to suspects being killed by police was to train cops to shoot attackers in the legs. That advice, for those unaware, is the exact opposite of every firearms training system in the country. Police are never taught to aim for someone's legs. That would simply increase the chance of missing, and a hit in the legs very well could prove fatal anyway. A firearm is never used to exert less than lethal force — ever.
Of course, Biden is also the guy who suggested banning "magazines that can hold multiple bullets" and eventually banning every gun that isn't one of the "smart guns" — which don't exist. He's also the one who told Americans that armed self-defense should consist of taking a "double-barrel shotgun and fir(ing) two blasts outside the house." That would be useless in most situations, and it also could easily constitute assault with a deadly weapon and one of several other felonies.
Biden isn't exactly learning from his mistakes either. Earlier in this campaign, Biden started swearing at a worker in Detroit who asked him about his views on gun control, eventually threatening to "take your AR-14s."
Joe Biden isn't the type to let ignorance get in the way of drastic action. Like most politicians, he's boldest about banning the things that he knows the least about.
That explains how Biden has rolled out the most aggressive gun control plan in American history — one that would take away most people's constitutional right to keep and bear arms — while still claiming to support the Second Amendment.
Under the Biden plan, all online gun retailers would be put out of business. Americans would no longer be able to order parts or ammunition online, or even order a weapon to be shipped to a local gun store, the way thousands of Wisconsinites purchase a gun or stock up for deer season. Private sales of firearms would also be severely restricted, and manufacturing your own weapon for private use, as people have done for centuries, would become a federal felony.
Unlike previous Democrats' gun grabs, Biden's wouldn't be limited to newly manufactured firearms. Tens of millions of privately-owned rifles and pistols would have to be registered under the National Firearms Act as though they were machine guns. In Wisconsin, as in many other states, that would immediately trigger many other restrictions in state and local law.
It might be comforting to imagine that moderate Democrats or the courts would rein in any attempt to implement a plan like this, but that's just wishful thinking.
Moderate Democrats, however, are not even being consulted about Biden's gun control agenda. That's the job of Robert Francis "Beto" O'Rourke, whose tirade about confiscating guns from law-abiding Americans was the most memorable moment of his brief campaign for the presidency. Once O'Rourke and his cronies take control of the regulatory and enforcement apparatus of the Bureau of Alcohol, Tobacco, Firearms, and Explosives (BATFE), the most committed gun grabbers in the history of American government will be empowered to live out their long-held dream of destroying what they derisively call our "gun culture."
And while the courts as currently constituted might serve as a check on these efforts, Biden has already expressed openness to packing the Supreme Court with as many far-left justices as necessary to protect his agenda.
It doesn't matter whether ignorance or malice is the driving force behind Biden's radical gun control ambitions. Either way, Wisconsin gun owners have a lot to worry about.
Robert W. Kasten is a Republican former U.S. senator from Wisconsin.
Share your opinion on this topic by sending a letter to the editor to tctvoice@madison.com. Include your full name, hometown and phone number. Your name and town will be published. The phone number is for verification purposes only. Please keep your letter to 250 words or less.