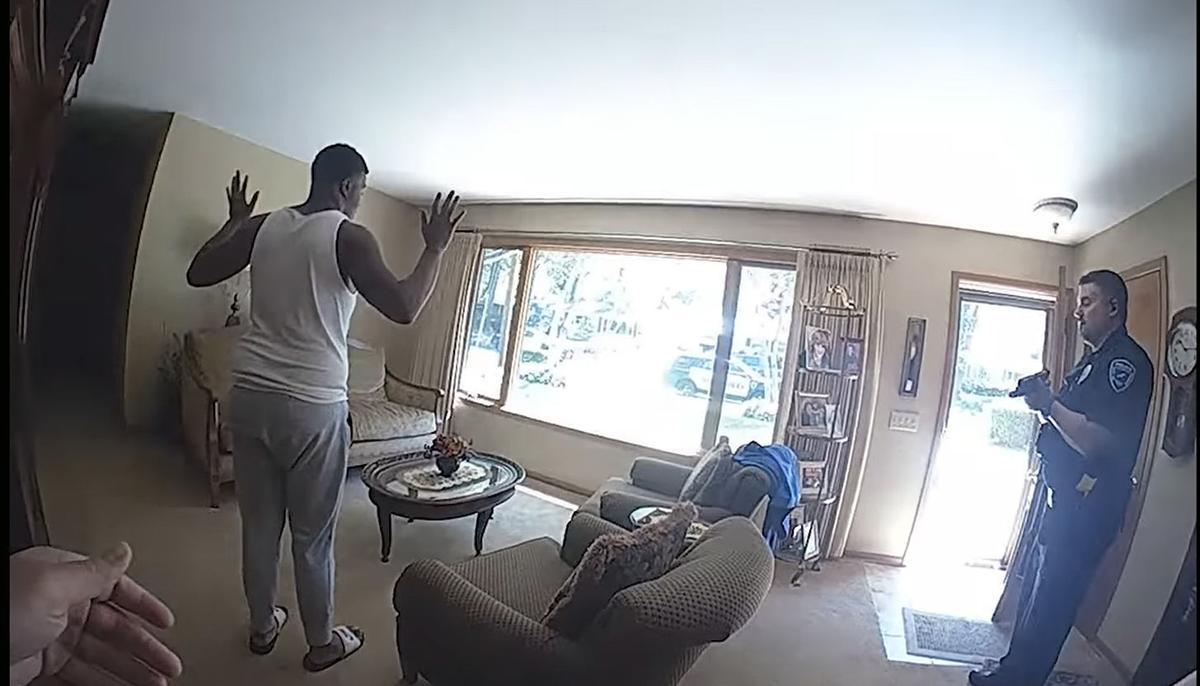 Monona Police responded June 2 with guns drawn after they received a 911 call to a residence in a mostly white neighborhood by a citizen who saw a black man sitting on the porch, was suspicious of his presence and believed he should not be there.
Now, what about this man was so suspicious? The 23-year-old man was renting a home with a former high school friend. He wasn't committing a crime and was simply enjoying the weather from his porch. If the caller was concerned, why didn't the person just ask the man if he was new to town, or welcome him to the neighborhood? The reason is simple — the man's skin color triggered a warning to the caller. The call was rooted in racism.
The police reacted similarly to the caller, behaving as if the man's presence alone was enough reason for a robust response, and responding as if it was a burglary in progress. Although police claim they knocked on the door before entering, the man said he hadn't heard a knock or doorbell. Instead, he was met with several Monona Police officers forcibly entering the home with guns aimed. This at a time of extreme tension between people of color and police after the death of George Floyd.
The police response to the incident in Monona was beyond excessive, and indicative of a much larger problem within the policing world: the abusive treatment of people of color by law enforcement.
The man said he feared for his life during the interaction, and why shouldn't he? Floyd's death is still fresh on the minds of all. His death is just one of the most recent in a seemingly never ending string of fatal assaults aimed at black and brown people by law enforcement with a duty to serve and protect.
Is this what sensitivity at a time of racial tension looks like? Does this look like Floyd's death, which occurred less than 10 days before this incident, caused any change, even temporarily, to the policing models or prejudices already existing in the Monona Police Department?
These 911 calls to police, prompted by a person's own prejudice, can have deadly consequences and must stop. People of color are often met with hostility and distrust in their everyday interactions with police. When these situations escalate, the consequences can result in death like that of Floyd. Fortunately, this incident did not escalate.
Please consider this before making 911 calls to the police about "suspicious" people you see. Consider whether your own bias might be the reason you are making the call, and what the result of the tragic consequences of the call could be.
Alyssa Mauk is communications director of the ACLU of Wisconsin.
Share your opinion on this topic by sending a letter to the editor to tctvoice@madison.com. Include your full name, hometown and phone number. Your name and town will be published. The phone number is for verification purposes only. Please keep your letter to 250 words or less.