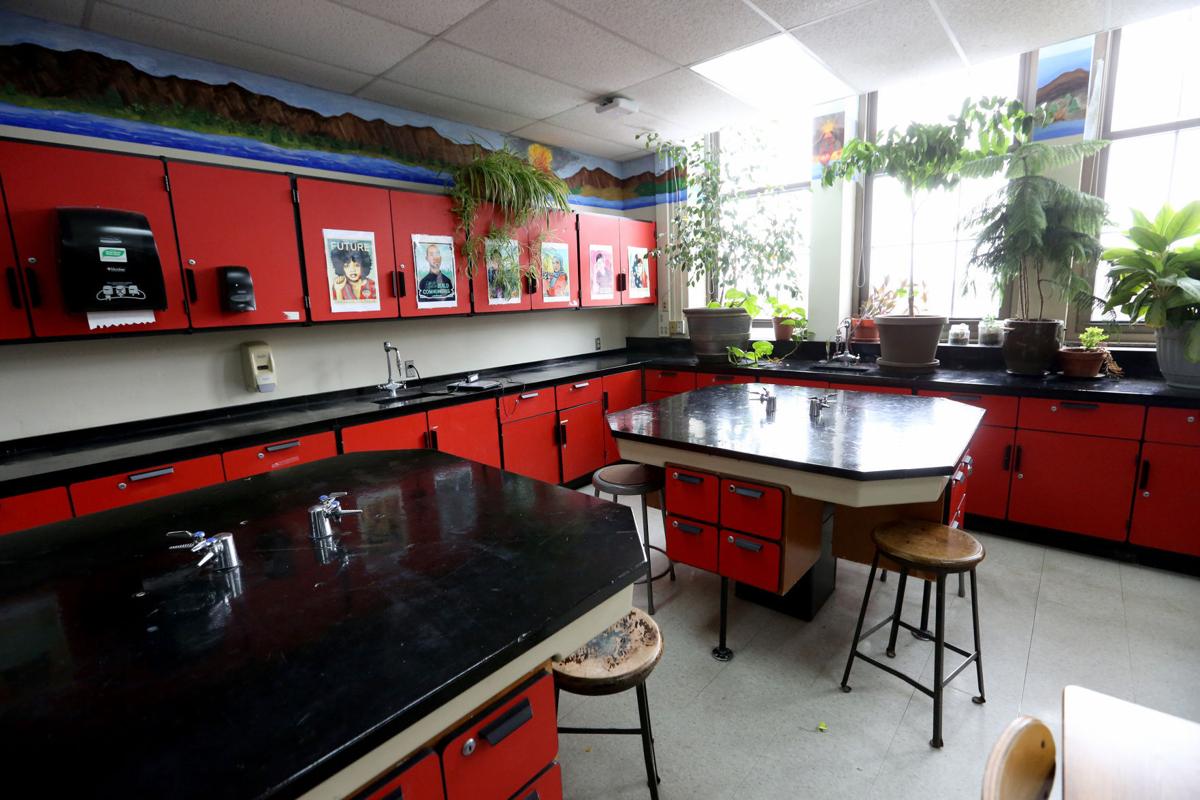 Rising to the occasion of a global pandemic requires that we put aside our differences, roll up our sleeves and build an infrastructure that can withstand tremendous challenges. This is what people did during the Great Depression. This is how people have found ways to prosper collectively, even in times of uncertainty. When faced with catastrophe, people throughout history have managed to remain committed to a better future.
Investing in public education is our path to a pragmatic, well-informed and ambitious future. Voting yes for the Madison Metropolitan School District's 2020 referendums is an opportunity to strengthen our entire community.
The November ballot has two separate referendum questions — one focused on facilities and another on district operations. The facilities referendum includes significant renovations that will transform learning environments in our four main high schools. It also includes a new elementary school in the underserved Rimrock neighborhood, and a consolidated home for Capital High in the Hoyt building.
The four-year operating referendum will address shortfalls in state funding for public education by providing more local control. It will allow MMSD to invest in our students, staff and academic opportunities including the arts, early literacy, full-day 4K, technology and more. This referendum will increase strategic equity investments that will impact our community for generations to come.
COVID-19 has brought out the best in our community. Neighbors are helping neighbors. Educators are transforming the way they teach and connect with students. Organizations and businesses are forming innovative partnerships to solve problems creatively, to get all of us through this together.
As we have worked to support students and families during the pandemic, we've learned that our public schools do much more than educate children. Working alongside community partners, MMSD has fed families, provided internet access and digital devices to our 27,000 students, and tended to the social and emotional health of children and families. As for our professional staff who have risen to the occasion, we have never been prouder.
Yes, we are in economically challenging times. But what has become clear for the community is that our public schools are absolutely essential for our ability to cope with uncertainty.
The 2020 referendums will give our economy a much-needed boost as we recover from the pandemic. MMSD schools will employ thousands of people for years to come. Moreover, remodeling our four main high schools and building a new elementary school will employ construction workers and other tradespeople at a time when jobs may be scarce. The referendums will put people back to work in public schools that will empower our youth for generations to come.
Like the Green New Deal, the 2020 referendums aim to reduce greenhouse gas emissions while promoting racial and social justice. The high school renovations will help MMSD achieve its commitment to 100% renewable energy by 2040 through conservation and solar energy. The referendums will further both equity and sustainability by supporting initiatives including farm-to-school, which provides all students with healthy school meals featuring local ingredients, and new carbon-neutral classrooms that will prepare youth for careers in renewable energy.
The combined referendums are a $350 million ask. As a board, we are mindful of the financial struggles that many are going through. We reached out to the community and listened, and we heard that our need for strong public schools is more important than ever. Furthermore, the 2020 referendums will leverage historically low interest rates to create schools we can be proud of, for the long term. Now is the time to make this once-in-a-lifetime investment.
What will define this current moment is how we invest in the future. Voting yes for the facilities and operating referendums, whether you do it on Nov. 3 or absentee, is voting to invest in the workforce of our district and the fabric of our community. Now is the time to invest wisely in one another. Simply put, now is the right time to get to work for the sake of our students, educators and public schools.
Ali Muldrow and Cris Carusi are members of the MMSD Board of Education.
Share your opinion on this topic by sending a letter to the editor to tctvoice@madison.com. Include your full name, hometown and phone number. Your name and town will be published. The phone number is for verification purposes only. Please keep your letter to 250 words or less.