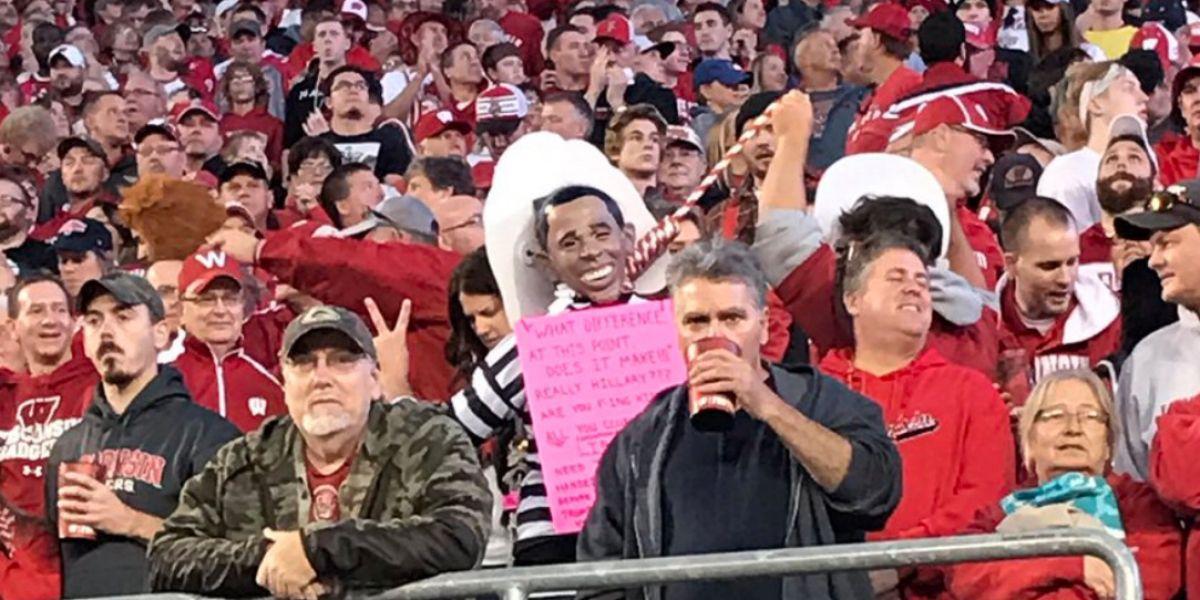 Free speech?! Ok, then allow me to speak freely...
I find it difficult to express the depth of my disappointment with the University of Wisconsin-Madison. If this is not hate speech ... a costume of a black president in a noose, then what is?!
Do I need to remind UW of what the noose represents? But wait, the UW has noted departments and courses in Afro-American studies (this was my department), history, sociology, ethnic studies, ethics, social work, law, religious studies, etc., which are able to explain the horrors of the noose.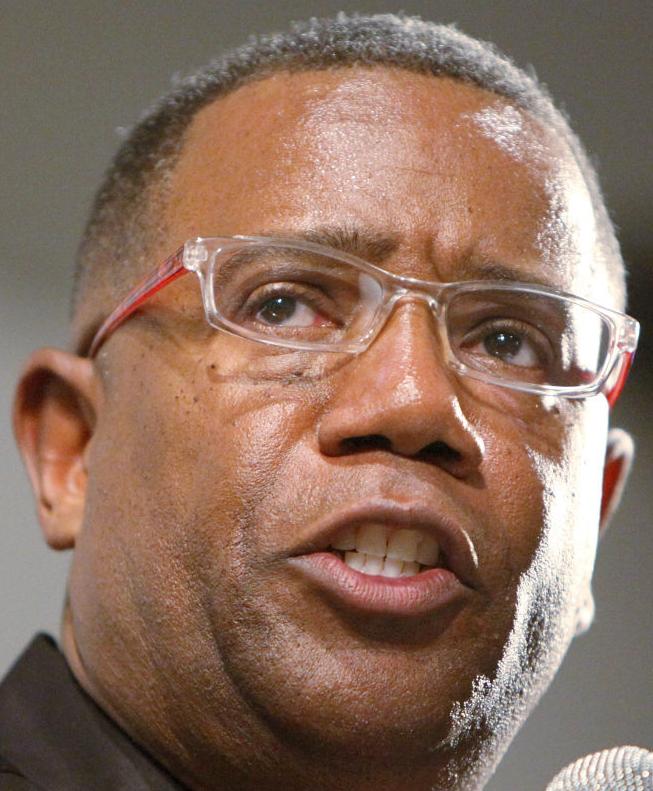 My black family holds nine degrees from UW-Madison. My daughter, Lexi, is a junior and a third-generation Wisconsin Badger. When my cousin graduates from UW's law school in the spring of 2017 and Lexi graduates in 2018, we will hold 11 Badger diplomas.
My mother moved her young children to Madison in 1970 for two reasons: to attend UW and make a better life for her and her children. As a single mother who dropped out of high school her freshman year, mom managed to obtain her high school equivalency diploma, passed the entrance exam to UW and worked while attending college.
She earned two degrees, including her master of social work in 1987. As a proud Badger she sent both of her children to UW and paid for our education. My sister and I both hold UW degrees, as does my wife. Yet with everything my mom faced as a non-traditional adult learner in the tumultuous early 1970s, she never once felt that UW didn't want her there — something my daughter has expressed to me on several occasions. This breaks my heart.
I'm sorry to tell the UW Athletic Department, the chancellor and the UW Police that this free speech is not as "free" as you are about to discover.
Since I have experienced this great campus as the young child with my mother, as a student, as a former employee, including as a minority recruiter, and now as a parent, let me remind you of some history:
In 1988, when I worked on campus, the Zeta Beta Tau Fraternity held a mock slave auction on campus. They thought it was free speech, but it made national news. I was a minority recruiter at the time and while recruiting in Chicago, students refused to visit my booth because they heard about the slave auction and were upset. (This was before social media and word still got out!)
Around the same time an African-American female athlete was physically attacked in broad daylight on University Avenue near Henry Mall. She heard racial and gender slurs. Her assailant perhaps thought it was merely free speech to call this woman names and assault her. Some people wrote off the attack because he skipped his meds that morning. (Anti-racism tablets?)
Similarly, minority support staff of the Academic Advancement Program once had to relocate their offices because of threats over their work with students of color. It was free speech too, I suppose, but those staff members were my advisers and friends, and they faced their fears and risked bodily harm and came to work to keep students like my sister and me in school. The vibrancy of the program was never the same.
So when I see something as historically diabolical and destructive to the African-American family and psyche as a noose, I cringe. But when I see campus leadership issue what sounds like slap-on-the-wrist in response, I hurt.
This speech isn't free by a long shot. I witnessed the community of families of color, local and out-of-state, refuse to send their kids to Madison because of the mock slave auction. I was there! That snub is one from which the UW has not yet fully recovered.
Take it from a veteran UW promoter, the nation is watching to see if this is a place where diversity is celebrated, or where racist acts are allowed without serious consequences. This issue is no longer merely about the comfort of students of color, it is now about the comfort of white families wanting their students to attend college where diversity is breathed like fresh air and young minds are trained for world-class leadership.
Are we really going to hide behind the free-speech rhetoric?
As a proud alumnus, it had been my hope that the Wisconsin Idea would provoke old-fashioned Wisconsin ingenuity in the area of race relations and diversity much as it has in social policy, patents and life-enhancing innovation.
Instead, in my opinion, the Wisconsin Idea has fizzled into a fleeting thought that makes more excuses than enviable creations. And rather than inspiring and infusing its neighboring community with its world-class engine and brand, it refuses to take world-class steps of actions of holding itself accountable.
It was not consistent with the Wisconsin Idea to offer such a watered-down response to such a nationally embarrassing act. Badger students, faculty, staff and alumni deserve better. Hasn't America — and UW-Madison — had enough of masks and hoods? How do you think the African-Americans on the field and sidelines felt Saturday night? Understood? Heard? Represented? Respected? Do you think they're going to tell their siblings and friends back home to come here for college?
I don't think such a free speech act was free at all. It was very costly. Even exorbitant!
I love UW-Madison. It was a place in 1970 that was my mother's new beginning. The pride of the African-American community is its youth. We trusted you. This is what you model and tolerate right in front of them? Is nothing sacred?
Perhaps these acts continue to occur on campus because they can occur with little to no repercussion.
A noose is the symbol of the ugliest part of American history. It is the sign of slavery, hatred and bigotry. Black bodies were beaten, dragged, hanged, burned and dismembered, and body parts distributed to onlookers. It instilled a sense of fear that still haunts our elders whose young spirits were crushed in the wake of lynching. To me, a noose makes the Confederate flag by comparison look as benign as McDonalds' golden arches.
Free speech? See how that works for you the next time a UW athletic recruiter visits the home and sits on the sofa of an African-American high school athlete with their parents in coming weeks. Explain to them what their son and daughter might have to contend with in the stands, and tell them that it'll be ok because it's just free speech.
I am calling on the broader community to weigh in. I need my non-African-American colleagues, particularly those who are also UW alumni — or taxpayers — to make your concerns known to the chancellor, the athletic department and the campus police chief.
Please, do not call your black friends to commiserate in private. If you really value diversity and the souls of people of color — do something. If you think this is appalling, say so — to someone at UW. This is a time where white people need to talk to white people about what's really going on here. You can email Chancellor Rebecca Blank at: chancellor@news.wisc.edu, and email Athletic Director Barry Alvarez at wjd@athletics.wisc.edu.
The ball is in your court. I am not interested in more panel discussions, photo-ops or quick-and-dirty community forums in South Madison where you listen to heartfelt concerns and do very little in return.
This issue cannot be delegated to a few staff of color. It is not fair to hold them responsible for the campus when the entire campus is not yet committed to the ideals of diversity and inclusion. The community needs to know that this issue is being handled by the UW at the highest executive level and that resources of time and money are being put towards changing the toxic climate on campus.
Your action will determine how we tell our story about you. This is a perfect opportunity for a great Wisconsin Idea that will once again inspire the world. And if you choose to not make significant change at a very deep level, you will not only have angered a black man, you will have lost a fan.
Rev. Alex Gee, UW-Madison Class of 1985, is pastor at Madison's Fountain of Life Covenant Church and founder/director of the Nehemiah Center for Urban Leadership Development and the Justified Anger Coalition.
Share your opinion on this topic by sending a letter to the editor to tctvoice@madison.com. Include your full name, hometown and phone number. Your name and town will be published. The phone number is for verification purposes only. Please keep your letter to 250 words or less.
 Editor's note: Chancellor Rebecca Blank and Athletic Director Barry Alvarez's Nov. 1 letter to the Badger community about Saturday's incident can be found here. 
Catch the latest in Opinion
Get opinion pieces, letters and editorials sent directly to your inbox weekly!