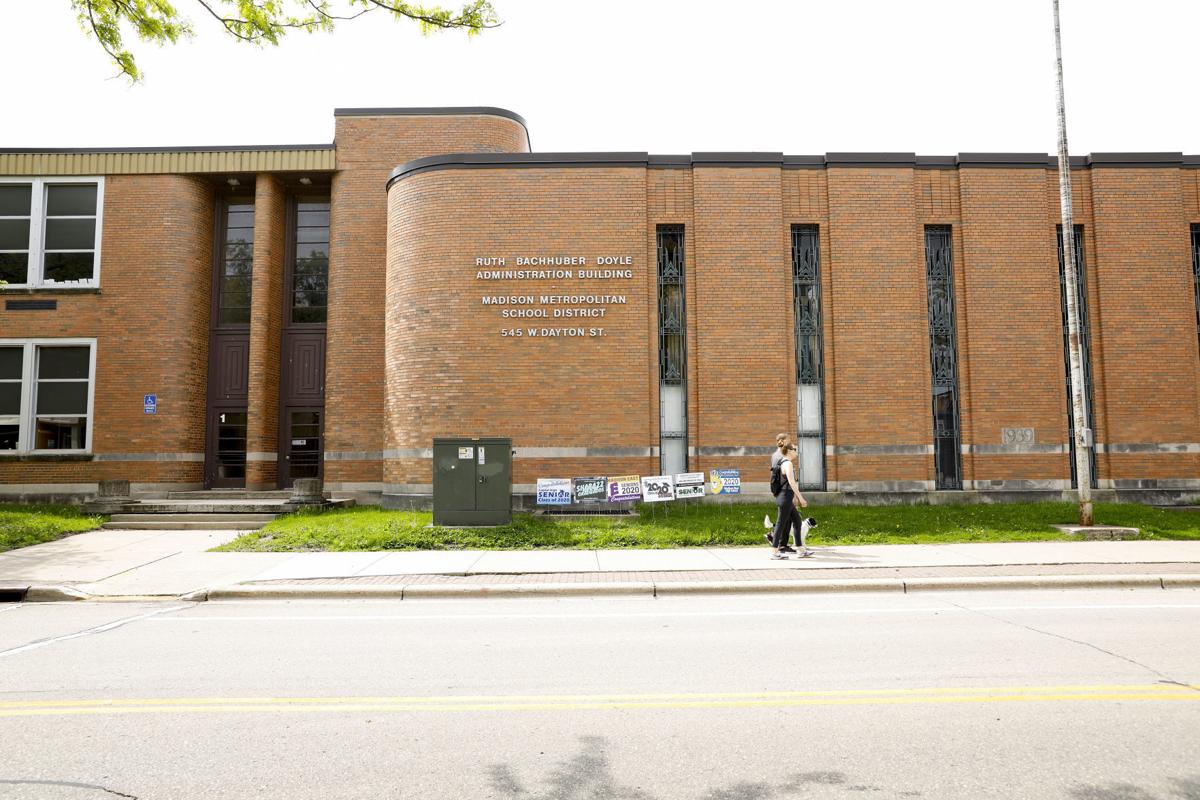 Racism has caused a public health crisis, and police in schools are one of the conditions that has led to this crisis. Racism is a system of (dis)advantage based upon skin color, and the experiences children have in school are one of the many ways by which this system manifests in persistent and pervasive — but utterly avoidable — health inequities in Black, Indigenous and people of color (BIPOC) communities.
The choice the Madison School Board will make on how to spend its limited resources will communicate volumes to our youth regarding where those in power stand on the role of schools, specifically whether that role should be in maintaining the system of (dis)advantage or in disrupting it. While the decision to divert school district resources toward a police presence was based in a fear of violent crime, the data suggest this investment has not improved safety or reduced crime in schools. Rather, data demonstrate increased harm for BIPOC youth who are disproportionately targeted with exclusionary discipline tactics and have their adolescent behaviors criminalized at higher rates than White youth 
Moreover, it's vital we recognize the context of police in schools. It is no coincidence that both inside and outside of schools, police disproportionately restrain, incarcerate and harm Indigenous and Black people. Regardless of the potentially noble character of individual officers, the institution of policing grew out of slave patrols, night watchmen and constables empowered to protect colonists from the Indigenous societies resisting their own eradication. While most who join the force may be ignorant of this history and motivated by a genuine desire to protect and to serve their community, the legacy of this initial purpose and continued racial profiling protocol combines with an unceasing onslaught of racist narratives to continue to shape how policing is done, who is assumed to be dangerous and thus who is primarily policed.
I have no doubt that simply removing the casual and constant police presence in schools will have little impact on the school-to-prison pipeline. Too many of us contribute to its existence that removing one player is unlikely to change the outcome of the game.In order to make reconciliation possible, we must follow the thread between messages that people with darker skin are more dangerous to the institution that has always been charged with profiling BIPOC individuals as a threat, and shelter our children from that relationship.
While police in schools do not bear the sole responsibility of the school-to-prison pipeline, investing in police presence over mental health supports and community-driven efforts is a fear-based, yet unfounded decision. It is a decision that sends a message that children who cause problems are dangerous and disposable. Across the nation, schools have increasingly directed resources into law enforcement and away from support services despite soaring anxiety and suicide rates among our nation's youth. Millions of students have more contact with police officers than with mental health professionals. Given that the children who receive the bulk of the attention from SROs are BIPOC, this cements the message to all members of the school community that the Black and Brown children who are disruptive are not actually children in need of support, but criminals in need of consequences.
Surely, it is incumbent upon the various members of the school community to support the district's commitment to Black excellence by ensuring that BIPOC youth are not being held to different standards than are white youth. Just as it is vital to ensure the content of the education students receive is reflective of the struggles, successes and immeasurable contributions of BIPOC people and cultures. The decisions made regarding curriculum, staffing and discipline tell our children volumes about their place in the world.
Recognizing police in schools as one of the conditions that contribute to our public health crisis points to the importance of advancing the solutions put forth by those most negatively impacted by the issue. BIPOC activists have been calling for community control, for a divestment in police and for an investment in the self-determination of BIPOC communities. Recently, Michael Johnson, CEO of the Boys & Girls Club of Dane County, issued a list of 10 solutions for racial justice compiled by youth activists. This includes specific, actionable ways to reinvest money back into the BIPOC community to help address many of the reasons why some would justify continued police presence. In a word, he made the decision easy: disinvest in police and invest in the children who have been harmed by their presence.
Abra Vigna is a public health researcher at the University of Wisconsin and holds a doctorate in child development and a focus on LGBTQ youth. She is also a long-time Madison resident and parent of a rising first grader within MMSD.
Share your opinion on this topic by sending a letter to the editor to tctvoice@madison.com. Include your full name, hometown and phone number. Your name and town will be published. The phone number is for verification purposes only. Please keep your letter to 250 words or less.
Catch the latest in Opinion
Get opinion pieces, letters and editorials sent directly to your inbox weekly!