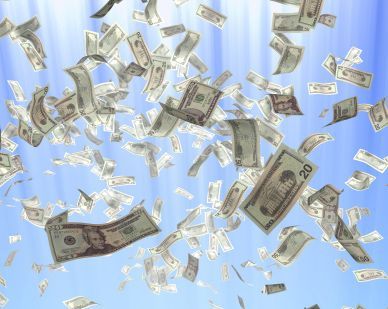 Wisconsin voters go to the polls today to elect two new members of the state Assembly and nominate candidates in another Assembly district.
The off-year special elections, all scheduled to fill vacancies, should be local affairs where citizens choose their representatives.
Instead, they have become examples of the crisis of money in politics — with massive "investments" by out-of-state special interest groups.
The most troubling circumstance comes in southeastern Wisconsin's 21st Assembly District, where both Republican candidate Jessie Rodriguez and Democratic candidate Elizabeth Coppola will in all likelihood be outspent by the Washington-based American Federation for Children Action Fund. The action fund will face competition from another group, the Greater Wisconsin Committee.
We have no illusions about either of these groups, or about any of the other groups that seek to influence elections under the banner of supposed "independence." We think the same rules should be applied to all organizations that spend money on elections. And we think those rules should not just demand transparency; they should set up structures so that candidates who are attacked with so-called "independent" expenditures will be provided with public funding to respond to those attacks. Creating that counterbalance is the best way to get outside money out of races in Wisconsin.
The American Federation for Children Action Fund is a classic "outside" group. It is headquartered not in Wisconsin but in Washington, D.C.
The action fund, which promotes schemes to shift tax dollars away from public education, has spent tens of thousands of dollars to influence the result in the 21st District, and it makes no secret regarding its intentions. The group declares: "Rodriguez is an outspoken proponent of educational choice and (is) supported by the American Federation for Children Action Fund."
Even before the Republican primary, the group had poured roughly $50,000 into the race — far more than any of the candidates, including Rodriguez.
In effect, the American Federation for Children Action Fund made itself the dominant player in the primary contest that shaped the direction of this race.
This is different from an individual or group that gives money directly to a campaign. With direct donations, candidates still get to frame their own messages and run their own campaigns.
But when outside money dominates the discussion with a so-called "independent" expenditure, non-Wisconsinites determine the discourse. The AFC Action Fund even set up a campaign website on behalf of Rodriguez.
The sad thing about all this outside money is that it overwhelms local campaigning — even that of Rodriguez, an able and interesting contender who should be running on her own strengths.
Democrats and Republicans, liberals and conservatives, need to get serious about taking our politics back from outside interests that use our state as their political playground.
Share your opinion on this topic by sending a letter to the editor to tctvoice@madison.com. Include your full name, hometown and phone number. Your name and town will be published. The phone number is for verification purposes only. Please keep your letter to 250 words or less.