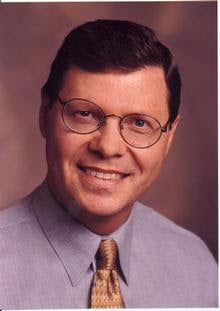 The Milwaukee Journal Sentinel reported this week that popular radio personality Charlie Sykes received leaked information about individuals who might be charged in the John Doe investigation of criminal wrongdoing by aides and allies of Gov. Scott Walker.
Sykes, a Walker enthusiast, reportedly received the information from an attorney for a former Walker aide who has become a target of the investigation.
So far, so good. Radio reporters and commentators rely on leaks. And we've got no problem with Sykes getting information and sharing it with his listeners.
But what is unsettling are the reports that, even as he was getting leaks from targets of the investigation, Sykes suggested that investigators and others associated with Milwaukee County District Attorney John Chisholm, who is pursuing the John Doe inquiry, had leaked the information.
That sounds an awfully lot like deliberate deception.
Watchdog groups like One Wisconsin Now are calling on Sykes' superiors to reprimand him. We're not particularly interested in personnel matters.
What we hope is that Sykes, whom we have respected as a serious and important commentator (even if we do not always agree with him) will be a bit more respectful of Chisholm and his investigators.
The John Doe investigation has been highly professional. It deserves the respect and support — yes, support, as this is an investigation of serious corruption issues — of Wisconsinites who believe in the rule of law, no matter what their partisan allegiances or ideological certainties.
Share your opinion on this topic by sending a letter to the editor to tctvoice@madison.com. Include your full name, hometown and phone number. Your name and town will be published. The phone number is for verification purposes only. Please keep your letter to 250 words or less.