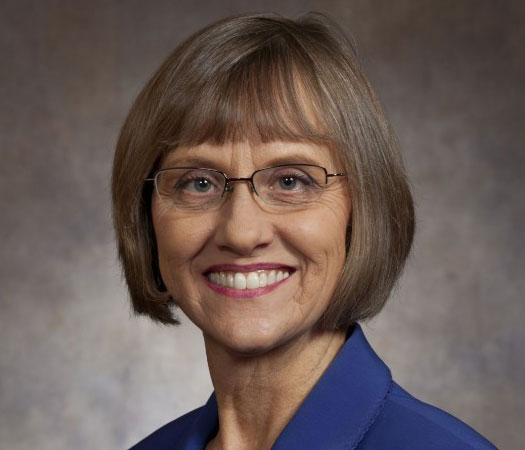 It is very rare, indeed, for a member of the state Legislature to accuse another legislator of circulating an "outright lie."
But that's what state Sen. Mary Lazich, the New Berlin Republican who is one of the Legislature's bitterest partisans, did this week when -- as part of a dispute over voting rights -- she attacked state Rep. JoCasta Zamarripa, D-Milwaukee, with a press release headlined: "Sen. Lazich: Responds to Rep. Zamarripa's outright lie."
In fact, it is Lazich who is being deceptive. Indeed, Lazich's behavior is as shameful as it is shameless.
Zamarripa, who ably represents a Milwaukee district with a large Hispanic population, raised concerns about Lazich's crude fear-mongering with regard to supposed "illegal" voting by immigrants.
Wisconsin has no serious problem with "illegal" voting. Republican prosecutors have confirmed that fact again and again. Yet some politicians are determined to try to stir fear, division and hatred by casting aspersions on minority voters.
Lazich joined in the reckless campaign to try to suggest that there were significant "irregularities" in the recent 21st state Senate district recall race. That over-the-top fantasy crashed and burned when the Republican district attorney of Racine County rejected the outrageous claims of his party's most wild-eyed legislators.
Now, Lazich is back with a new scheme: a demand that Government Accountability Board (GAB) director Kevin Kennedy "cross check Wisconsin's voter registration rolls with a federal listing of noncitizen resident aliens known as the Systematic Alien Verification for Entitlements (SAVE) database."
This is bureaucratic game-playing by Lazich, who it appears will stop at nothing in her drive to complicate the voting process.
Rep. Zamarripa highlighted concerns about Lazich when she made a credible claim that Lazich's real motivation might be to "purge lawful immigrant voters from Wisconsin poll lists."
Lazich's response was to suggest that her colleague is a liar: "Whether it's ignorance or intentional misrepresentation, Representative Zamarripa's comment is absurd," read the Lazich statement.
Anyone who knows Lazich's record of irresponsible statements and actions about voting rights knows there is nothing absurd about raising concerns regarding her behavior.
In fact, it would be absurd to neglect Lazich's activities when it comes to these issues. She has, again and again, proven herself to be a bad player. 
Share your opinion on this topic by sending a letter to the editor to tctvoice@madison.com. Include your full name, hometown and phone number. Your name and town will be published. The phone number is for verification purposes only. Please keep your letter to 250 words or less.
Catch the latest in Opinion
Get opinion pieces, letters and editorials sent directly to your inbox weekly!