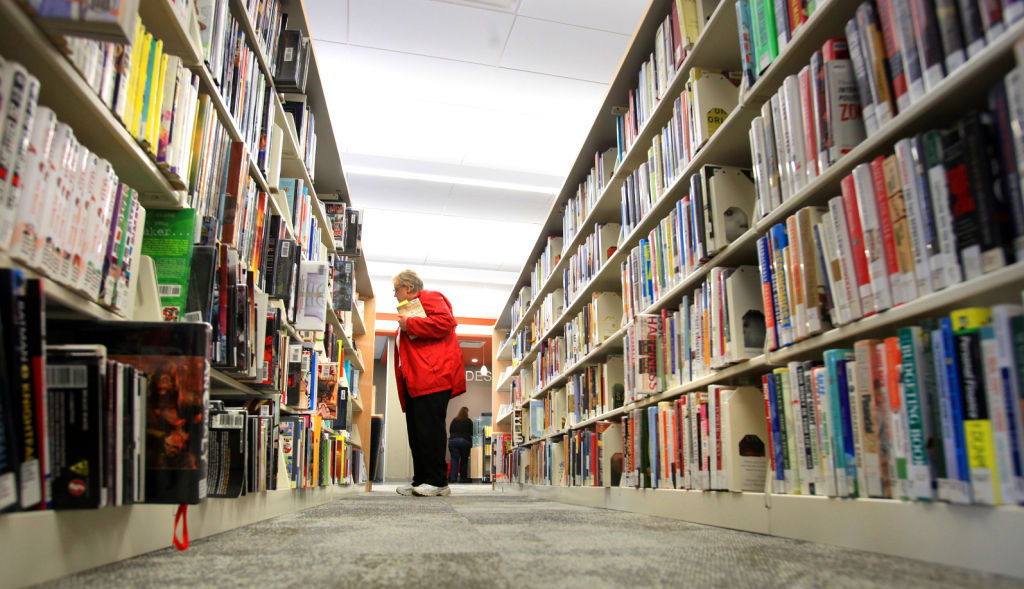 Madison mayoral races can be surprising.
It was quite a surprise when Soglin made it through the 1973 mayoral primary, beating out older and more established contenders to become the progressive challenger to conservative Mayor Bill Dyke. And Dyke was surely surprised when the 27-year-old alderman upset the two-term incumbent.
Four years later, Soglin was shocked when 25-year-old Ald. Nino Amato beat him by 4,000 votes in the February primary, just as Amato was shocked when Soglin won re-election in April by a landslide.
Thirty years after Soglin was first elected mayor, he was broadly seen as the front-runner to reclaim his old job. But the voters gave it to newcomer Dave Cieslewicz in a major upset.
Eight years later, Soglin challenged Cieslewicz in what was dismissed by most political observers as a doomed comeback bid. But Soglin caught the mood of the moment by throwing himself into the protests against Gov. Scott Walker's anti-labor assault. He won the primary and scored a narrow general election victory.
As he bids for a new term this year, Soglin knows the history.
He cannot, and will not, casually dismiss the challenges he faces.
As the Jan. 6 filing deadline approached, it appeared those challenges are likely to come from a number of credible contenders, including former Dane County Supervisor Richard Brown, whose focus on budgeting and experience as a former finance committee chair on the board could appeal to more fiscally conservative voters, and whose concern about racial disparities will attract broader interest in his candidacy.
Christopher Daly, a recent UW-Madison graduate, has made a number of smart and innovative, progressive proposals. He's talking about important issues, such as raising the minimum wage to a living wage and exploring the promise of public banking.
Two other young contenders, downtown Ald. Scott Resnick and former east side Ald. Bridget Maniaci, have been positioning to run against Soglin for some time and have put together particularly active campaigns. On the surface, both challengers appear to have similar experience to what Soglin brought to that distant mayoral race when he was first elected back in 1973. The incumbent should know that he won't get far complaining about the youth and inexperience of his foes.
This does not mean that Resnick or Maniaci brings to the 2015 race a skill set that is precisely equivalent to the one Soglin brought to his 1973 run, which drew national attention and comment. Soglin was a widely recognized student activist in the turbulent late 1960s and early 1970s, he had proven to be a highly effective council member, he had made a solid-if-unsuccessful bid for mayor in 1971, and he had built unexpected alliances with older liberals and unions.
At this point, none of the challengers can quite match the record Soglin brought to the competition 42 years ago — let alone the skills and the experience Soglin has developed as one of the nation's better-regarded mayors.
At times, Resnick's inexperience has been evident, as when he has advocated a bit too aggressively for opening up Madison for corporate ride-sharing schemes that have proven to be especially problematic in other cities, and when he reacted with far too much bombast and personal invective to a dispute between Soglin and the council over budget issues. We hope and anticipate that Resnick, a smart and aggressive campaigner, will strike a better balance as the campaign progresses.
Maniaci launched her run as she was completing a master's of science degree in public policy and management from Carnegie Mellon University, focusing on urban and regional economic development, and she has mounted a more upbeat campaign so far. Like Resnick, she has focused a good deal on proposals to strengthen the city's neighborhoods as distinct and thriving residential and commercial hubs.
Madison is lucky to have a mayoral race that will require a February primary and that guarantees serious competition in the April general election. This is good for local democracy, and for local governance — as the ideas that are generated and debated will influence the direction not just of this campaign but of the city's governance over the next four years.
It is good especially for Soglin, who can reasonably be characterized as the front-runner. Though he seeks re-election with significant strengths and advantages, Soglin understands better than anyone that Madison mayoral races are never sure things. He'll need to engage with his challengers, participate in lots of debates, and offer his own new ideas.
The Capital Times will add its proposals to the mix, with a special focus on using emerging technologies to promote high-wage job creation and economic development. In particular, we'll advocate for the establishment of a municipal broadband system that can provide free high-speed Internet access to all Madisonians. We'll also propose massive build-out of the library system with an eye toward using neighborhood libraries as hubs and incubators for local development of neighborhood businesses, shops and restaurants. All of our proposals will keep in mind the vital importance of expanding opportunities for African-American, Asian-American and Latino residents of Madison.
We will be watching to see how the candidates respond to the proposals we make, and to see how the candidates themselves advance proposals. Examining how the contenders develop and address new ideas — along with their strategies for implementing them — will help us to sort through the appeals of the contenders for our endorsement.
Madison is a great city that does plenty of things right. But it faces major challenges, some of its own making, some imposed by reactionary state government, some dictated by our complex times. A mayoral race is the pivot point at which to discuss those challenges and the proper responses to them.
Share your opinion on this topic by sending a letter to the editor to tctvoice@madison.com. Include your full name, hometown and phone number. Your name and town will be published. The phone number is for verification purposes only. Please keep your letter to 250 words or less.