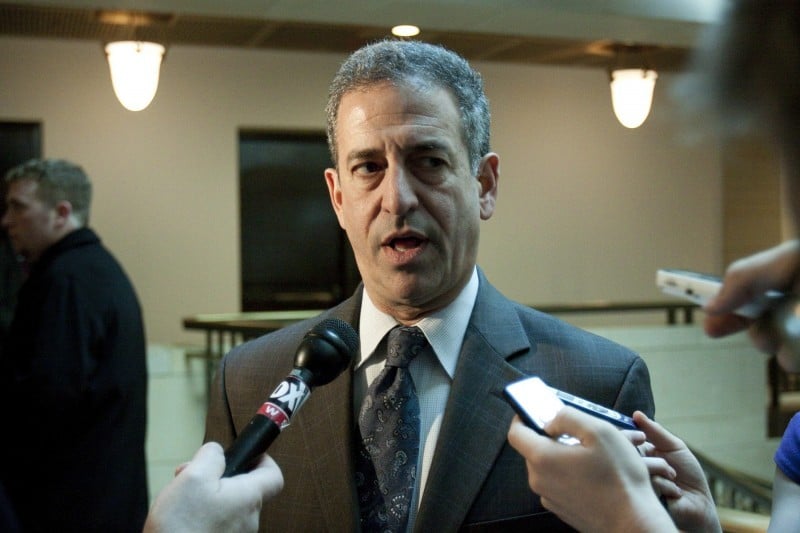 The most important issue of 2009 was not health care reform, although health care reform is vital.
The most important issue of 2009 was not the occupation of Afghanistan, although bringing the troops home is vital.
The most important issue of 2009 was not climate change, although addressing global warming and the broader ecological concerns related to it are vital.
The most important issue of 2009 was burgeoning unemployment and the collapse of basic industries, which has shaken the whole nation but has been particularly devastating for Wisconsin cities such as Janesville and Kenosha. Both of those cities are experiencing the harm that comes when auto companies abandon U.S. communities and use their federal bailout dollars to construct new factories in foreign countries.
When unemployment moves into the double digits, nothing matters so much as getting people back to work. Federal stimulus and infrastructure programs can help. But the most essential step is to address trade and economic policies that tip the balance against U.S. workers and all but guarantee that they will be on the losing end of economic globalization.
Wisconsin Sen. Russ Feingold, a native of Janesville, has taken the unemployment issue far more seriously than the state's other members of Congress. He is no newcomer to these issues, or to the right position on them. Since joining the Senate in 1993, he has been a consistent critic of the free-trade agreements that have so devastated factory towns.
As the economic picture has grown darker, however, Feingold has ramped up his activism. The senator has reintroduced his Buy American Improvement Act, which would help close legal loopholes that have allowed federal agencies to circumvent requirements to buy American goods.
Buy American requirements, which date to the 1930s, are similar to laws in most other developed countries. They are designed to ensure that the federal government buys U.S.-made goods to ensure that U.S. spending benefits American workers.
"The federal government needs to be held accountable on whether it is supporting hardworking Americans," Feingold said. "My legislation will help close loopholes in current law that have allowed federal agencies to evade the Buy American Act. By purchasing American-made goods whenever possible, our federal government will send a simple message to American workers: We support you."
That's a good message for this new year, and we're proud of Feingold for delivering it.
Catch the latest in Opinion
Get opinion pieces, letters and editorials sent directly to your inbox weekly!