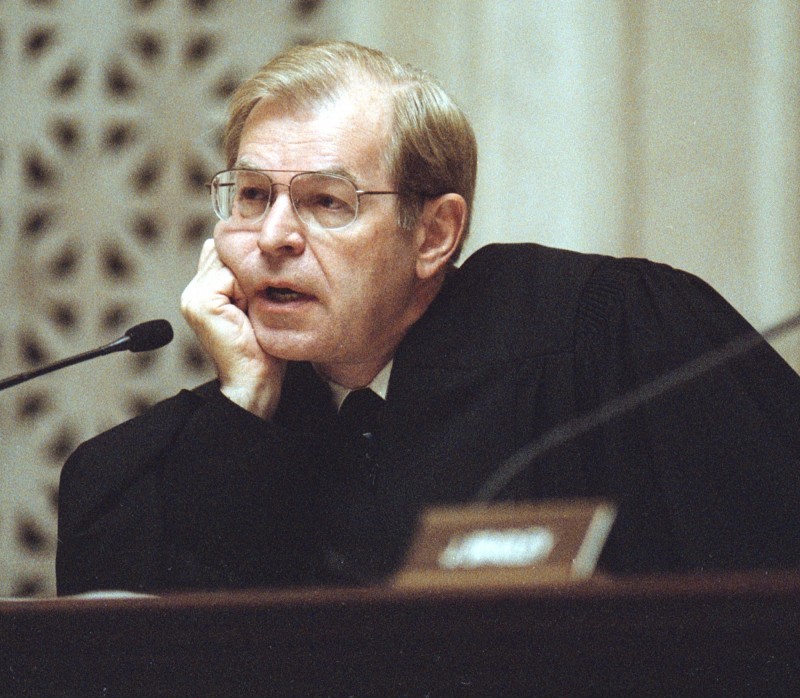 Wisconsin Supreme Court Chief Justice Shirley Abrahamson, recently re-elected with the overwhelming support of the state's voters, is an internationally respected jurist who has over the years earned high marks from Democrats and Republicans, liberals and conservatives.
Unfortunately for her, she presides over a high court that is increasingly divided and dysfunctional.
No serious observer would suggest that Abrahamson, a veteran jurist who presided over the court when it was getting high marks for collegiality and efficiency, is the source of the problem.
So we were a bit taken aback when, during a Milwaukee Bar Association debate last week with his three challengers in this year's election, Justice David Prosser tried to blame Abrahamson for the court's dysfunction.
We understand that Prosser is campaigning for re-election. And we know that he is trying to present himself in the best light. But that's no excuse for trying to shift blame onto others.
The fact is that no one has worked harder than Abrahamson to keep the court collegial and strong.
It has not been an easy task, as the quality of justices has declined -- particularly with the arrival of Justice Annette Ziegler, who faced multiple ethics charges related to her rulings in cases involving businesses with links to her family members, and Justice Michael Gableman, whose scurrilous, racially charged campaigning has drawn national attention and rebukes. But Abrahamson has not been the problem.
The problem is the refusal of several justices who should know better, including Prosser, to guard against the division of the court along partisan lines.
We have always been sympathetic toward Prosser, and we have frequently praised him over the years. But we cannot accept his attack on Abrahamson as legitimate.
Justice Prosser is simply wrong. And he owes the chief justice, the rest of the court and the people of Wisconsin a dramatically better explanation for the court's troubles than: "It's the chief's fault."
Share your opinion on this topic by sending a letter to the editor to tctvoice@madison.com. Include your full name, hometown and phone number. Your name and town will be published. The phone number is for verification purposes only. Please keep your letter to 250 words or less.