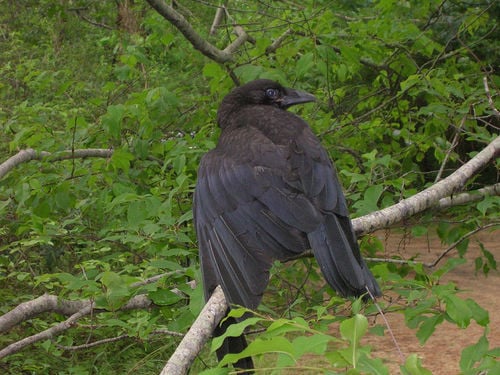 "The ever-increasing number of CWD-infected deer on the landscape ... and the accompanying exponential increase of environmental contamination with CWD prion will result in increased interspecies, including human, exposure." — Dr. David Clausen, veterinarian, recently retired Natural Resources Board chairman
Scientists around the world are concerned that prion diseases may be zoonotic — communicated from animal to human. According to Wikipedia, "Many modern diseases, even epidemic diseases, started out as zoonotic diseases." It is suspected that AIDS was transmitted to humans from African primates eaten as meat.
The leaders at the Wisconsin Department of Natural Resources simply follow the ideological agenda of its hunter clientele. Since killing deer is the primary attraction for hunters, the department does not want to threaten the deer hunt. But they are doing just that. Testing for chronic wasting disease has been drastically reduced as CWD rates in our state rise. In 2002, just after CWD was recognized here, 40,000 deer were tested and the rate of infection was 0.51 precent. In 2012, 5.13 percent of 6,611 deer tested showed infection — a 10-fold increase in 10 years.
According to a PR Watch article in June, "about one out of every three male deer aged 2.5 years and older carries CWD in north-central Iowa County, as does one out of every six yearling male deer (1.5 years old)" and the rate is increasing 10 percent each year. Bucks are twice as likely to be infected but the disease is expanding faster in does.
Experts told outdoor writer Pat Durkin this rate of increase is "unprecedented," "frightening" and "disturbing." According to Durkin, "That resembles annual infection rates of mule deer in southeastern Wyoming's Converse area, where 40 to 50 percent of the herd is infected."
I was just ending my three-year term as an elected Dane County delegate to the so-called Conservation Congress when the DNR recognized CWD in our deer herd. In 2002, I attended the "expert" panel on CWD presented in Mount Horeb by the DNR. The auditorium was filled with frightened deer hunters, fearing the loss of their main hunt.
There is no cure for prion diseases. Death is imminent after disorientation and body wasting. Learn about a Utah hunter whose death may be attributed to CWD infection.
Diseased elk confined on a farm in Colorado were all killed. The land was poisoned, burned, and left fallow for three years. Then a fresh herd of ungulates was put on the land. They reinfected. Prions live in soil and infect healthy animals. 
So what increases the chances of deer-to-human transmission of CWD? One prime factor is high animal density. Since the DNR under cheerleader Secretary Cathy Stepp favors "growing the herd," and deer farmers aiming for 175,000 more deer each year, that is a given.
It has been discovered that Wisconsin has a different strain of CWD than the Western states. Transmission of prions to transgenic mice expressing human genes suggests that the species barrier from deer to human is prion-strain dependent and that humans can be more vulnerable to novel prion strains.
Hunters are delivering deer to food pantries for the poor, and much of that is deer sausage. One infected animal could potentially spread disease to many people. Processing plant equipment could be contaminated. 
Back in 2002, Tryg Solberg, chair of the Natural Resources Board said, "There is a lot more risk in game farms than baiting and feeding. … Maybe we should get rid of them. We should do something." Then acting state veterinarian Dr. Bob Ehlenfeldt supported a total ban on baiting and feeding to limit possible spread of brucellosis and bovine tuberculosis as well as CWD.
Ironically, a Journal of Wildlife Diseases article in 2011 said the wolf could provide protection from CWD: "We suggest that as CWD distribution and wolf range overlap in the future, wolf predation may suppress disease emergence or limit prevalence." However, dogs can be infected with prions — and that makes wolves susceptible.
The Center for Media and Democracy founder John Stauber says, "Every dead deer in the state should be tested, and no deer should be butchered, processed or eaten unless it has been tested free of the disease."
Human health is dependent on healthy ecosystems. Killing wildlife is potentially deadly to all of us now.