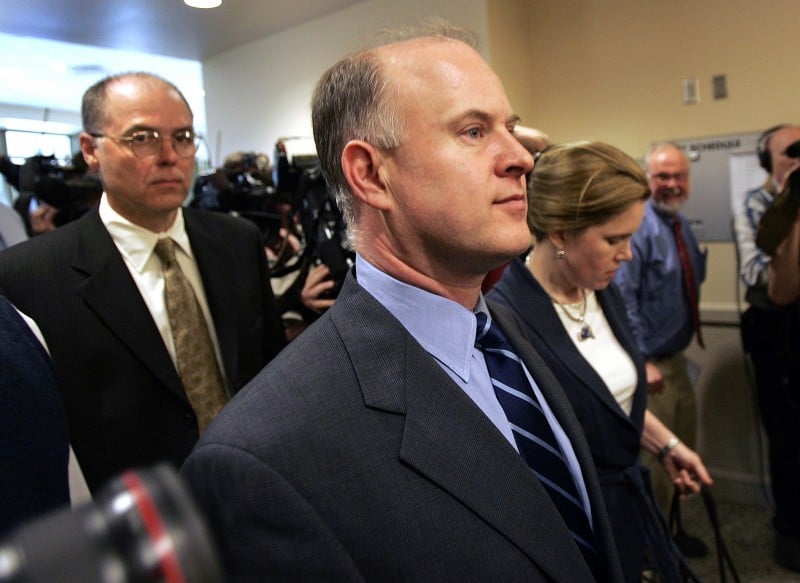 If Lindsay Lohan has proven anything, it is that misbehavior — even misbehavior of an epic character — does not necessarily disqualify one from a successful career in show business.
Does the same go for politics?
Ask Scott Jensen. The former state Assembly speaker is arguably the most discredited Wisconsin political figure who has not served a jail sentence.
But that hasn't stopped Jensen, who is awaiting trial for his role in the legislative caucus scandal, from playing what appears to be a major role in this fall's election. Through a pair of groups he is working with -- the American Federation for Children (a national organization for which he serves as a senior adviser for government affairs) and the Jobs First Coalition (a business-linked organization that has been focusing on Wisconsin legislative races) -- Jensen has emerged as one of the most active players in the campaign.
The former speaker reportedly helped Rebecca Kleefisch secure the Republican nod for lieutenant governor, which links him to this fall's GOP gubernatorial run by Scott Walker, who shares the ticket with Kleefisch.
But that's just the start of it.
"He's got his hand in a lot of stuff," a Madison lobbyist recently told the Milwaukee Journal Sentinel's Dan Bice.
The Wisconsin Democracy Campaign's Mike McCabe confirms the report: "The former speaker has resurfaced in Wisconsin politics in a big way, spearheading the efforts of a group called the American Federation for Children, which has registered as a corporation making independent expenditures in state legislative races. This reincarnation of the Republican front group All Children Matter also is sponsoring undisclosed phony issue ads. Word is the group intends to dump something on the order of $100,000 into each of a dozen or so key Assembly races in the final days before the Nov. 2 general election."
So far, according to Democrats who are monitoring the legislative races, at least 30 glossy mailings -- at a cost per mailing of more than $6,000 -- have been used to attack Democratic Assembly candidates such as Ted Zigmunt, Kristen Dexter, Phil Garthwaite, Jim Soletski, Ann Hraychuck and C.W. King, as well as Senate candidates such as Pat Kreitlow in the Eau Claire area and Monk Elmer in the Green Bay area.
That's a lot of politics. But not too much for Jensen, who was always the smartest political player on the Republican bench. Even though I disagreed with him on the issues, I always respected him for his knowledge of the state, down to the precinct level. And there was never any question that Republicans were put at a disadvantage when Jensen stepped away from active participation in politics.
To the extent that he is back in the game, it matters.
We may never know how fully engaged Jensen is this year. Back in 2006, the former speaker was convicted of three felonies related to misuse of public workers and state resources. Although the convictions were thrown out on appeal, he faces retrial on the charges and has largely stayed out of the public eye. He is not talking much about his return to the political fray.
"I enjoy my life," he told Bice earlier this year. "I don't really have any need to be in the newspapers anymore."
It may be harder for the former speaker to keep a low profile after Tuesday, however.
If Republicans retake the governorship and one or both houses of the state Legislature, Jensen will have a lot of friends in high places.