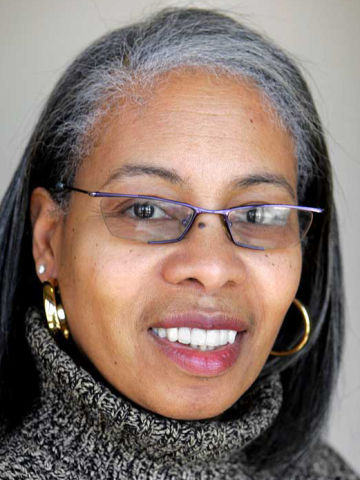 Madison is a "nice" place to live. I should know. I grew up in Philadelphia, lived in Baltimore, Seattle, and the San Francisco Bay Area before moving here almost 23 years ago. However, nice Madison, like nice people, is in perpetual denial about those aspects of itself that are not nice. I recall vividly that when my family and I were searching for a home with the university-recommended real estate agent, we were regularly shown homes near the university, on the west side and on the east side. When I inquired about the south side the agent told me emphatically, "There is no south side!" I knew there was a south side because I had already attended church there several times. But if you're only interested in that which is "nice," I guess for you there is no south side.
To be sure not everyone is oblivious to the fact that Madison has some serious challenges concerning black unemployment (and underemployment), education, housing, and participation in civic culture. The NAACP and the Urban League of Greater Madison have been screaming about these issues for almost a half-century. Recently the YWCA-sponsored summit unveiled the "Race to Equity" report, which detailed the stark disparities between white and black life in Dane County. Few of my black friends and colleagues were surprised but many of my "nice" Madison friends could not believe it. How could a city that sits atop numerous "best places to live" rankings have such a disparate experience for its citizens of color? Well, if you decide not to notice anything that contradicts your narrative, chasms can very easily develop. The problem with not noticing is that we all are diminished by decisions by the mainstream to put its head in the sand over racial inequities.
About 18 years ago I participated with faculty colleagues in the "Wisconsin Idea Seminar," a weeklong trip around the state to help those who were relative newcomers learn about university-state connections. When we got to Milwaukee the group was "horrified" to learn of the poor graduation rates at South Division High School and wanted to know what they could do to help. I promptly walked out and one of the organizers asked why I was upset. "We have our OWN problems in Madison. If they want to help somewhere, they need to help at home!" I replied.
When I got back to Madison, I arranged a visit to Madison West High School for interested faculty (where Principal Libby Burmaster and Superintendent Cheryl Wilhoyte met us — think how long ago that was). As we took short visits to the classrooms, I kept predicting who would be in the classes before we arrived. If it was an advanced mathematics class, I predicted no African-American students. If it was a "basic" science class, I predicted many African-American students. Each time I was correct, my colleagues thought I was clairvoyant. They had no idea that our schools were so racially stratified and internally segregated. And some of those colleagues had children of their own attending the schools.
When diversity expert Glenn Singleton "tried" to work on issues of inequality, he dared to say "nice" Madisonians had issues with race. Despite delivering a similar message to communities across the country, it was only in Madison that he was rebuffed and attacked. Madison CAN'T be racist … we're NICE!
Gloria Ladson-Billings is a professor in UW-Madison's department of curriculum and instruction and the Kellner family professor in urban education.