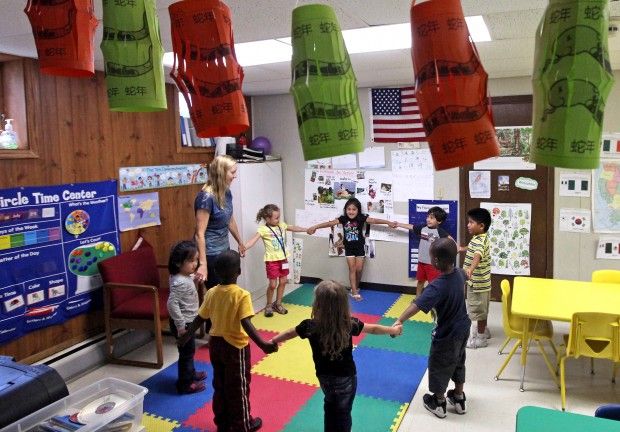 Reporter Doug Erickson's story in last Sunday's State Journal demonstrated precisely why taxpayer dollars shouldn't be supporting private voucher schools.
There's no doubt that the subject of Erickson's piece — Lighthouse Christian School at the corner of Regent Street and Whitney Way — is a great little private school, just like many other religiously affiliated schools throughout our diverse state.
They all have their own ideas about how children should be educated and what religion they should be taught to respect. Catholic schools focus on traditional education with a strong dose of the tenets of Catholicism. Lutheran schools follow the teachings of Martin Luther, and so on.
Lighthouse Christian, the story pointed out, is a nondenominational church affiliated with Global Awakening, a national network of charismatic congregations. Its school in Madison has 42 students in classes ranging from 4-year-old kindergarten to the fifth grade. Its aim is not only to teach kids the traditional three R's, but to have them pledge to be like Jesus. In fifth grade, the children are taught that there are serious questions about the theory of evolution, especially when it calls creationist theory into question.
Again, all of that is fine in a private school. The American education system has historically recognized religious private schools as alternatives to public education and they should be free to proselytize to their own students because, after all, they were paying for it themselves.
Now, however, Lighthouse Christian, under the Scott Walker-led expansion of voucher schools in Wisconsin, has become Madison's first voucher school. This year tuition for 10 of its students is being paid by the taxpayers of Wisconsin, money that would have otherwise gone to a public school. And, make no mistake, as long as the current governor and his party are in control, vouchers will become more prevalent in the near future.
On its face, sending money to religious schools ought to be unconstitutional under the First Amendment's prohibition against promoting religion. The designers of vouchers cleverly got around that by sending "vouchers" to families who meet certain financial guidelines and who, in turn, pay for tuition at a private school.
So now Jewish taxpayers are helping fund Christian schools, nonbelievers are contributing to devout fundamentalists, and scientists are helping pay for evolution deniers.
Worse, though, is that the proliferation of vouchers is eating at the very fabric of the American public education system — a system in which children of all beliefs, creeds and colors learn about each other, share experiences and explore conflicting ideas so that they can intelligently engage in the complexities of American democracy.
That's what is so dangerous about vouchers. Using taxpayer dollars, they promote putting people who look alike and think alike with each other. That may be your view of the world, but don't ask others to pay for it.