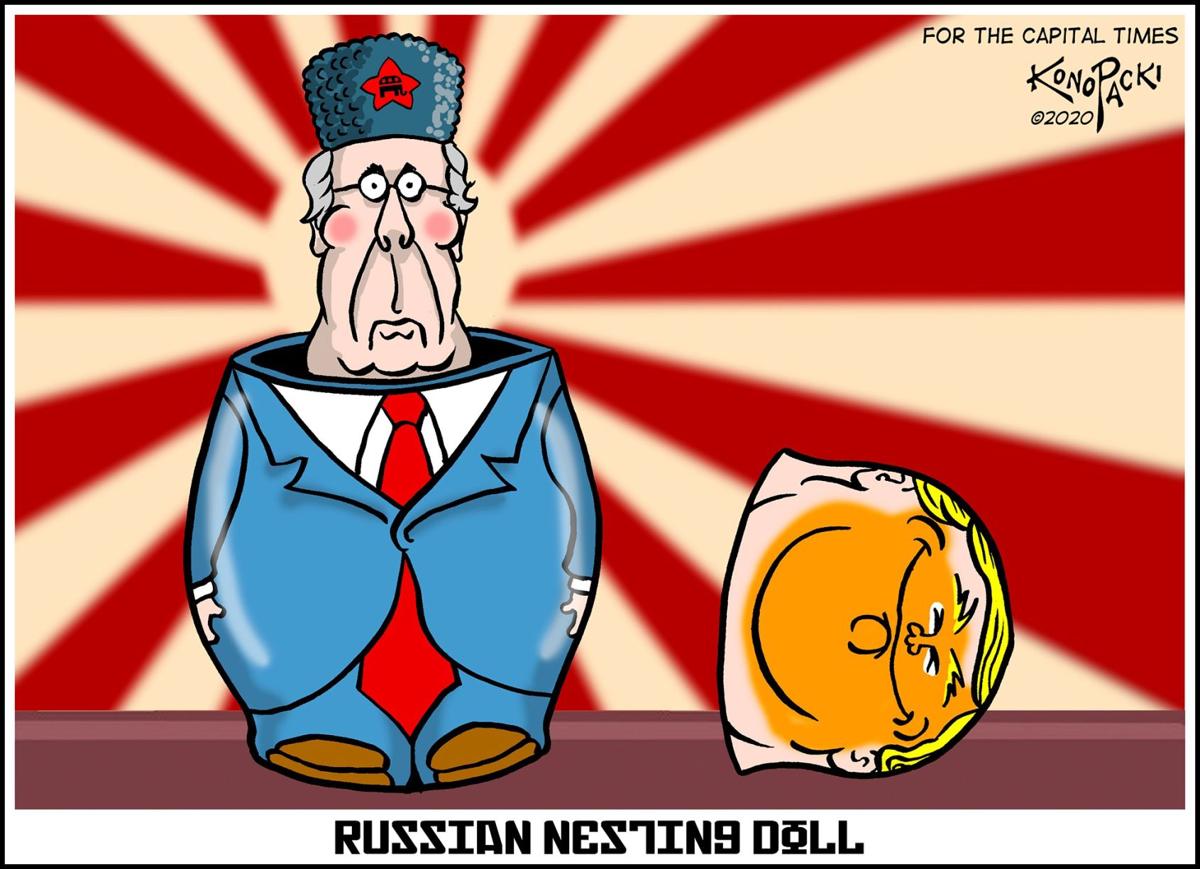 Glory be! "Moscow Mitch" McConnell actually has been forced to apologize for yet another lie he told about former President Barack Obama.
The polarizing majority leader of the Republican-controlled U.S. Senate, who many consider a bigger threat to the future of America than Donald Trump himself, has always been "proud" of doing anything he could — above board or below — to thwart the country's first black president.
The issues didn't matter. It was never any consideration for what was good for the people. To this Kentucky patrician, it has always been about power and to use that power not to do something beneficial, but to obstruct, and to be proud of it.
He was the Republican leader who proclaimed virtually the day Obama took office that his number one goal was to make sure that Obama would be a one-term president. He didn't succeed, of course, but he relentlessly fought the president tooth and nail for eight years — how many times did he try to undo the Affordable Care Act or pigeonhole judicial appointments? — culminating in an unprecedented move to block even a hearing on Obama's nomination of a Supreme Court justice.
Since Obama left office, McConnell has become Trump's chief facilitator. How much so was described in the New Yorker in a masterful piece by celebrated investigative reporter Jane Mayer. Entitled "How Mitch McConnell became Trump's enabler-in-chief," it describes the lengths to which the senator will go to help Trump, even ceding the Senate's historic powers to the president, perhaps forever changing its ability to serve as a check and balance on a rogue presidency.
I have always wondered about Kentuckian McConnell's hatred of Obama. In an autobiography a few years back he complained that Obama always considered himself the "smartest man" in the room and would "talk down" to people like himself.
So it was in character when in an online interview earlier this month with Lara Trump, President Trump's daughter-in-law and campaign spokeswoman, the senator again went after Obama who he smugly obstructed time after time for eight years. He should just "keep his mouth shut," McConnell said of Obama's criticism of Trump's inept handling of the coronavirus crisis.
Yes, black men should just shut up and surely shouldn't consider themselves the smartest person in the room. We white guys will do the talking.
Then McConnell claimed during a Trump campaign event, just like Trump himself, that Obama's people didn't brief Trump's incoming administration on preparing for a pandemic and again slammed Obama for speaking out. (Interestingly, Obama's so-called "speaking out" was in a private presentation to his former staff members that had been leaked to the media.)
Alas, our boy "Moscow Mitch," who has gained that moniker for his sweetheart dealings with the Russians, was fibbing, big time.
Politico had reported early on during this health crisis that the Trump people had been given a 69-page document written by Obama officials containing hundreds of recommendations on how to respond to a coronavirus pandemic.
After being confronted with the report produced by Obama's National Security Council — called the "Playbook for early response to high-consequence emerging infectious disease threats and biological incidents" — McConnell went on Fox News and conceded that he was wrong to claim that the Obama administration had not left behind a plan to deal with a pandemic in the United States.
"I was wrong. They did leave behind a plan, so I clearly made a mistake in that regard," McConnell said during an interview with Fox News' Bret Baier.
What would have been even better is that instead of shilling for an incompetent president he would have admitted what the current president has been doing for the past three years. Tweeting, apparently.
Catch the latest in Opinion
Get opinion pieces, letters and editorials sent directly to your inbox weekly!