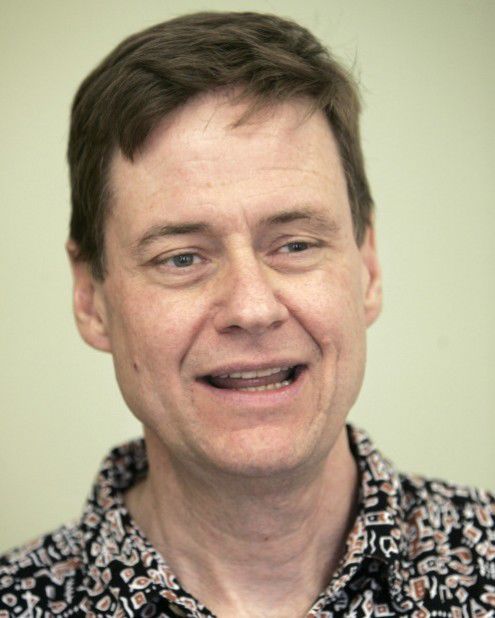 Jay Heck, the executive director of Common Cause in Wisconsin, is incredulous over the refusal of this Legislature's leadership to even hold a public meeting on reforming the way Wisconsin redistricts its legislative and congressional districts.
He's aghast that even an unprecedented collaboration of newspaper editorials around the state has failed to move Senate Majority Leader Scott Fitzgerald, R-Juneau, or Assembly Speaker Robin Vos, R-Rochester, off their stubborn opposition to even publicly discussing redistricting reform.
All that anyone is asking is that legislators call a public hearing to give people a chance to speak out on a bill that would remove the redistricting function from politicians and place it in the hands of an independent commission similar to the way it's been done so successfully in Iowa.
But that they won't even respond to the requests shouldn't surprise the Common Cause director.
The two GOP leaders and the chairs of the committees with jurisdiction over redistricting — state Sen. Mary Lazich, R-New Berlin, and state Rep. Tyler August, R-Lake Geneva, are comfortably immune from what would normally be public pressure to act.
That's because thanks to the current way the political party in power gets to do redistricting, true democracy is effectively trumped. There's no need for the likes of Fitzgerald, Vos, Lazich and August to listen to the people — either through individual contact or from newspaper editorials — because they represent "safe" districts.  Even if they thumb their noses at those who in the name of good government want the system changed, they're more than likely to continue getting elected in their Republican-heavy districts.
It's a phenomenon that's been sweeping the country, especially since the GOP grabbed control of several statehouses in the 2010 elections. And should they dare to compromise, they are likely to face the wrath of their gerrymandered constituents in a primary.
The same phenomenon is undoubtedly what's behind the unseemly gridlock that strangles Congress. Officeholders don't need to compromise any longer because their districts aren't electorally competitive.
As we're witnessing in Wisconsin, the arrogance is so pervasive that they don't even feel the need to hold public hearings.
Catch the latest in Opinion
Get opinion pieces, letters and editorials sent directly to your inbox weekly!