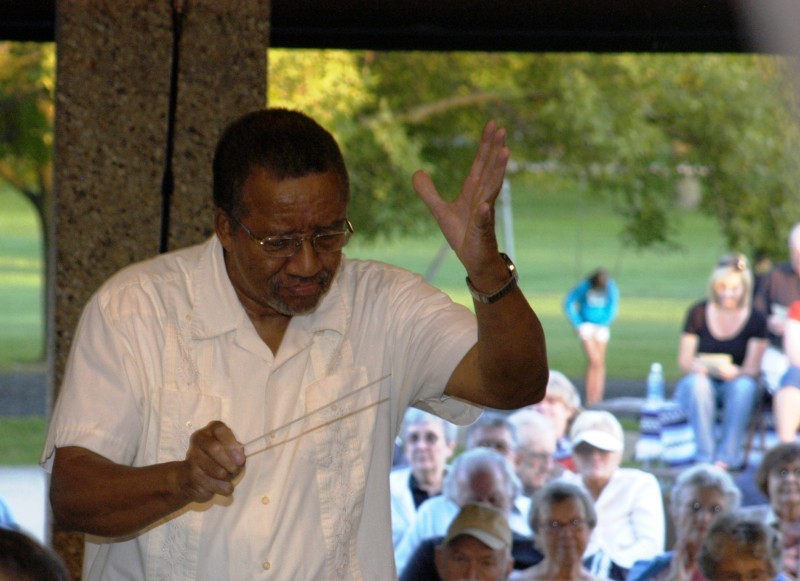 I'm happy to report today that one of Madison's most recognized musicians, James (Jim) Latimer is getting another honor.
The UW emeritus music professor, who will lead the Capitol City Band in its 48th outdoor concert series next summer, will be granted an honorary doctor of Humane Letters by Florida A&M University at its fall commencement ceremonies on Dec. 11th.
Florida A&M was Latimer's first university faculty appointment in the late 1950s and it was there he formed the first of three university percussion programs as he did later here at Wisconsin.
Marcella David, vice president of FAMU's academic affairs wrote Latimer, "You were awarded this honorary degree because of your great accomplishments and the affection, respect and high regard of a legion of Rattlers (FAMU's mascot.)
Jim has long been one of the city's most regarded musicians over the years. He may be emeritus, but he still does concerts all around town at nursing homes and hospitals. He will perform in the Dec. 27th Madison Marimba Quartet free concert "Our Gift to You," at noon in Mills Hall.
Meanwhile, Community Shares of Wisconsin, the umbrella agency for 67 nonprofits that focus on social justice causes, received two awards this month. One when the Madison Chapter of the Association of Fundraising Professionals named it the 2015 Outstanding Philanthropic Organization and the other from the Friends of Wisconsin State Parks as the group's Community Partner.
Under the direction of Crystel Anders, CSW has significantly grown in recent years and has been able to support Madison area groups as diverse as the Wisconsin Democracy Campaign to the Coalition of Wisconsin Aging Groups.
Last year, Community Shares partnered with the UW-Madison's Journalism School's Madison Commons program in a 24-hour online giving day that wound up raising $230,000 for CSW's member organizations.
Congrats to Jim and Community Shares for setting the example.