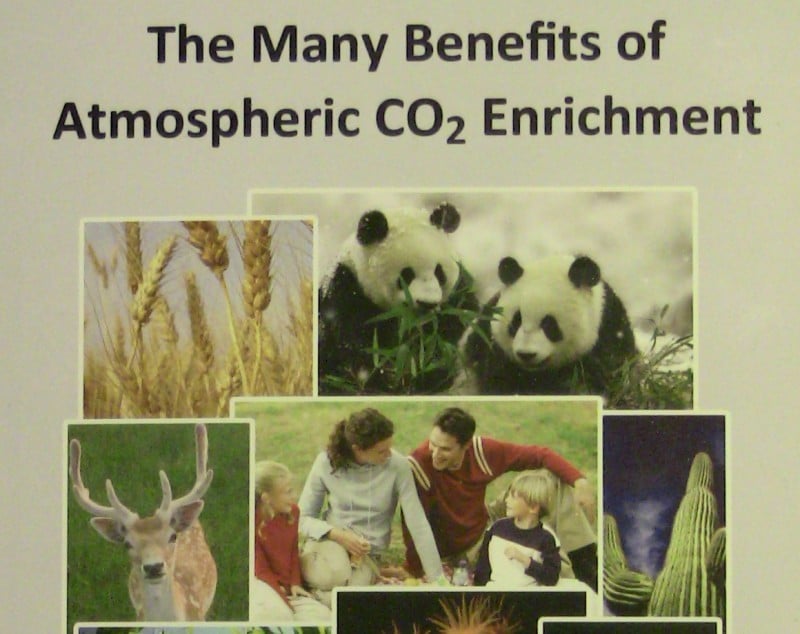 Did you know CO2 is good for you? And the controversial oil extraction process known as "fracking" (which may contaminate groundwater and cause tap water to catch fire) is actually a job-creating miracle?
If your legislators attended the American Legislative Exchange Council annual meeting in New Orleans Aug. 3-6, they may have had the opportunity to be "educated" on these pressing matters by financially interested corporations. Through ALEC, corporations pay to bring state legislators to one place, sit them down for a sales pitch on policies that benefit the corporate bottom line, then push "model legislation" for legislators to make law in their states.
I attended the ALEC meeting on a press pass, which gave me access to ALEC workshops but barred me from the task force meetings where details of legislation are hammered out with corporations and politicians as equal partners. I was one of the rare reporters in attendance. Many were barred, including well-respected institutions such as Al Jazeera English.
Wisconsin legislators like Rep. Michelle Litjens, R-Oshkosh, attended the ALEC "Warming Up to Climate Change: The Many Benefits of Increased Atmospheric CO2" workshop, which informed us that plants use carbon dioxide for food, therefore, according to panelist Craig D. Idso, we "should let CO2 rise unrestricted, without government intervention" so CO2 can work its magic.
Idso is founder and former chair of the ExxonMobil-funded Center for Study of Carbon Dioxide and Climate Change, and informed legislators that "CO2 is definitely not a pollutant." He spoke glowingly of the "CO2-enriched world of the future," and provided a series of graphs and data that, when viewed in isolation, might appear legitimate.
For part-time state legislators with no staff and little background in many of the complex subject areas legislators must confront, one-sided reports from so-called "experts" can be very convincing.
"Legislators rely on people who appear to have expertise in an area, and will tend to think the person knows what they are talking about and will take it at face value," said Rep. Elena Parent, D-Atlanta, Ga., who was attending her first ALEC meeting. The fact that the companies lavish funds on ALEC and stand to gain from ALEC model legislation does not seem to trouble many legislators. ExxonMobil gave ALEC $1.4 million in 1998-2009.
The idea that CO2 pollution is actually CO2 enrichment is an extreme example. Other workshops presented a one-sided industry view that might persuade even a skeptical legislator.
At least three "educational" workshops promoted the natural gas extraction process known as "hydrofracking," a process that has allegedly contaminated groundwater and caused other problems. Scott Angelle, head of Louisiana's Department of Natural Resources and a darling of the natural gas industry, moderated one panel and gave a convincing pitch that resembled the sales tactics of a snake oil salesman ("What if I told you there was a source of energy that was greener, cleaner, more efficient, more economical, would reduce our dependence on foreign oil ..."), a perception aided by Angelle's seersucker suit and pink tie.
The panelists were overwhelmingly natural gas industry lobbyists, representing Chesapeake Energy, Encana Natural Gas, Energy Transfer, and QEP Resources (all of which "sponsored" the annual meeting), and who touted fracking's job-creating benefits and downplayed its negative impact. Legislators were not only bombarded with the message that fracking would be terrific for their state, but also provided talking points to respond to potential opponents.
The cheerleading was convincing, particularly for legislators with high unemployment rates and constituents hurting from high energy costs. Notably absent from the panel were representatives of those who live in regions where "fracking" takes place, who could speak to alleged groundwater contamination and whether promised jobs have ever actually materialized. Research by the Keystone Research Center, for instance, indicates far fewer fracking jobs have been created in Pennsylvania state than touted by the state's governor.
Legislators at these workshops and others left the conference satisfied with the new one-sided knowledge they received and possibly with model legislation in hand. Even if alternative voices might have a chance to weigh in once "model legislation" is introduced, by that time it is often too late — legislators, sufficiently primed by the industry to respond to opponents, push forward convinced that the ALEC policy is a good one — often at the expense of those not able to afford a seat at the ALEC table.