Mattie Reese wants to make sure what happened to her child never happens to another Madison Metropolitan School District student.
Reese said her 16-year-old son, a then-sophomore at Madison West High School, was under Dane County Juvenile Court monitoring in January when he ran away from home. While he was gone, Krista Smedema, the student's home detention court monitor in charge of checking up on his school attendance and behavior, asked West High's dean of students, Ellen Pryor, to write a letter to the court about him.
The letter characterized the student as a troublemaker who was a bad influence on other students.
"I write because I think (the student's) transfer here from (a suburban high school) has ultimately not been good for him and frankly not good for West," the letter opened.
After a list of accusations about the student's negative behavior, Pryor closed with, "I think he needs a change in environment, such as a smaller and more structured high school. I think with fewer distractions and temptations he will be able to grow into a successful young man."
The letter was added to the student's court file a week before he turned himself in to authorities. 
When her son faced the court in early February, Reese said the letter influenced the court's decision to keep her son in detention for nearly three weeks — much longer than usual. According to the Dane County Juvenile Court program's annual report, the average length of stay for juveniles was just under eight days in 2017.
An audio recording of a court hearing suggests Reese's accusation has merit. Based on interviews with MMSD administrators including the superintendent and the general counsel, it is clear the district is apologetic regarding Pryor's statements. After central office officials learned about the letter in April — three months after Pryor wrote it — they asked the court to remove it from the youth's file and took it out of his student record. The district's follow-up letter also affirmed its commitment to the student's education. In a statement to the Cap Times, Pryor said she "fell short" of her duty to advocate for her students. 
Reese's experience raises broader questions about what information is shared between MMSD and the Dane County Juvenile Court when it comes to youth in their care. While the district insists it was an isolated incident, juvenile court staff, like Smedema and her supervisor, Suzanne Stute, said collecting statements from school staff is a routine part of their work.
The case also illuminates communication issues and a lack of standardized procedures between MMSD and Dane County Juvenile Court employees. Such communication happens on an ad-hoc basis and varies from school-to-school, largely unmonitored by the district's central office. A task force of both groups of employees has been working to correct this, and Madison schools Superintendent Jennifer Cheatham proposed adding $120,000 to next year's budget to establish an office dedicated to court-involved and other "at-risk" youth.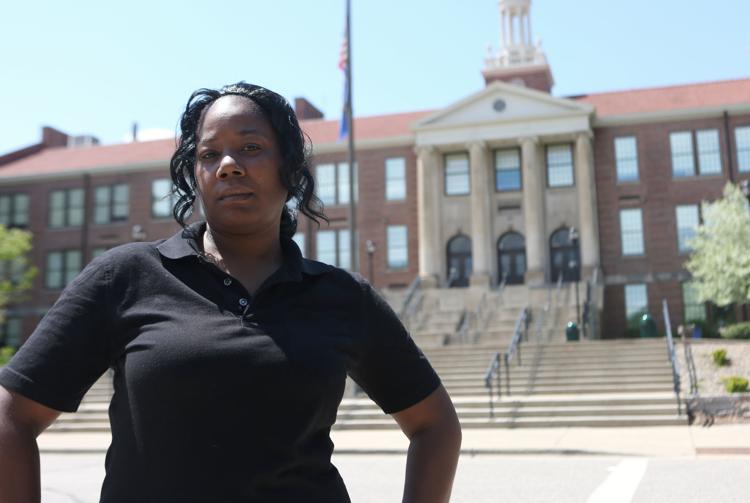 After spending over a week in the Dane County Juvenile Detention Center, Reese's son was ready to go.
"I want to go home," he wailed as the court commissioner ruled to extend his stay for the second time, in an audio recording of a custody hearing reviewed by the Cap Times. The Cap Times is not identifying the student by name because juvenile court records are sealed.
The county's Juvenile Court uses custody hearings to determine the best environment for a child before a delinquency hearing or trial. Custody hearings usually happen within 24 hours of a child's apprehension by authorities. Options typically include secure detention, non-secure shelter, or returning home with a parent or other stable adult. If a child is not released after the initial hearing, they can request follow-up hearings. Custody hearings are not used to determine a child's innocence or guilt when accused of a delinquent act.
Shortly before the commissioner made his decision in late February, the student's public defender argued that he'd been doing well in his classes during detention, and both parents were committed to helping him stay in school and out of trouble.
Despite the student's and his parents' request for monitored release, Assistant District Attorney Andrew Miller and Melissa Tanner, a Dane County social worker assigned to the student, did not think it was the best option. Along with concerns about the student running away again, Tanner and Miller spoke about their perception of his experience at West.
When asked by the court commissioner whether or not they believed the student should be released from custody that day, both mentioned Pryor's letter as a reason to think twice.
"I haven't gotten confirmation about how West would feel about him coming back, but we do have this letter that was submitted to the court about their concern," Tanner told the court.
"I strongly believe that if he stays at West or any of the large MMSD schools, his behavior will not change and he will progress to even more serious behaviors," said Miller, reading a line from Pryor's letter to the court.
"Returning (to West) is not a sure thing, it is by no means certain," Miller told the commissioner.
Reese was concerned that so much of the hearing focused on her son's school plan. At that point, she had not seen the letter, and couldn't understand why the social worker and prosecutor said her son's return to West was in question. Her son had not been accused of an expellable offense like sexual assault, possession of a weapon or selling drugs on campus.
"He is not expelled from West," Reese told the court. "He deserves to go back to school for a new beginning."
Reese believes Pryor's letter influenced the court's decision to hold her son, versus releasing him for continued monitoring via a bracelet and school-based check-ins.
"(Tanner) kept saying, 'We need to come up with a plan for him for school,' as if he did not have a school to attend,'" Reese said, referring to a conversation between her and Tanner.
"I said, 'What do you mean come up with a plan? The plan is that as soon as he gets out, he's going to go back to West. That's his school.'"
After hearing all the testimony, the court commissioner decided to extend the student's detention, referencing "impulsiveness" described in his individualized education plan (IEP) and the need to come up with a plan to address it. An IEP is a required document, updated annually, detailing a student's needs and accommodations when receiving special education services.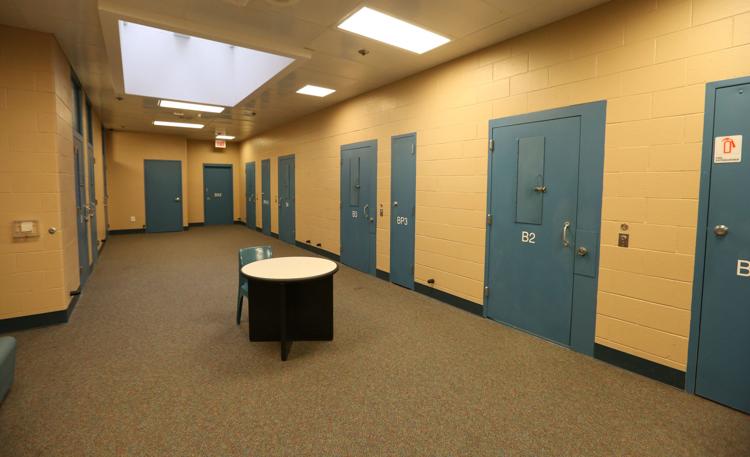 Following the hearing, Reese spent weeks talking to West High and MMSD officials trying to find out how Pryor's letter made it into her son's court file.
"I wanted (Pryor) fired because of her bias against my son," Reese said. "I never got phone calls about anything (Pryor mentioned in the letter). That stuff wasn't documented anywhere."
Reese said the school refused to show her a copy of the letter, so she took her concerns to the Madison School Board, where she gave a public comment in mid-April, and spoke with Cheatham. Reese's son was eventually released on home monitoring on March 2, over a week after his second custody hearing.
Reese said the district was not aware of her son's predicament until she raised concerns. Her advocacy led to MMSD's general counsel Matthew Bell to write a letter to Dane County Juvenile Court condemning Pryor's correspondence and asking them to remove it from the student's court file.
"The comments contained within the letter are in no way reflective of the District's belief about (the student) or its desire to provide (him) with an education," Bell wrote. "Ms. Pryor was not authorized to draft and submit such a letter to the Court … The District apologizes that this letter was authored and submitted to the Court. Quite simply, it should not have been."
The content of the letter — in particular, references to behavior that was not documented by school staff and Pryor's belief that none of the district's mainstream high school options were appropriate for the student — were especially troubling to the school district. In an interview with the Cap Times, Cheatham said the letter does not represent the position or values of the district, which is committed to educating all of its students, no matter their behavioral or academic challenges.
"As a public school district, our mission and our obligation is to serve every single student. No matter their background, they have a right to have a good, supportive public education," Cheatham said. "The letter was in direct conflict with that obligation."
"I hope (asking the court to strike the letter from the record) is a clear enough statement about how we feel about it," she said. "That's not how we want to serve our students."
Reese still questions how many other children's cases are influenced by unauthorized letters to the court.
"I know my son is not the only child who went through this," she said.
Neither the district nor the county could provide a clear answer to Reese's question.
Smedema, the juvenile home detention court monitor assigned to the student's case, said she "absolutely" followed protocol when she asked Pryor to write a letter to the court.
"On our release (of information) it says that we're allowed to talk to all staff," Smedema said. "It's routinely what we do. We get reports on (students') behavior and attendance, and we do share that and submit that to court."
Stute, her supervisor and community program manager for the Dane County Juvenile Shelter Home, said it's "not uncommon" for monitors to ask for letters, especially if it helps them fill in gaps about a court-involved child's school experience. Most often, monitors gather information during school visits and report to the court on their own.
"Certainly staff have asked for things in writing and submitted them in court. Rare or frequent? It is probably somewhere in between because it does happen," Stute said. "It depends on if (the monitor) feels like they need more information in writing or if they feel like they can just self-report."
Stute said there is no way she is aware of to track how often written correspondence from school staff is introduced to a student's file. 
"It's on a case-by-case basis," she said. "Sometimes there are lots of letters and bits of information that gets submitted. It can come from various places, not just the school. The victim, parents and kids write letters, and (my office) can memo the court if we have concerns … or we just bring it (to court) and present it … to talk about."
Bell, who became MMSD's general counsel in February, said school administrators are trained on federal privacy laws, how to appropriately release student information, and to consult with the district before sharing information with others. Bell said he estimates his office gets "five to 10 requests per year" to review staff letters sent to the court.
"It doesn't happen a whole lot that I get consultation on these letters. I really don't know how many times this happens," Bell said. "I can only say how many calls I've gotten … and that's very few throughout the school year." 
Bell also said MMSD's legal services office created an online training available to staff about sharing sensitive student information, and all MMSD staff are trained on student privacy restrictions during orientation each school year.
Gina Aguglia, MMSD's lead social worker, said her office created a two-page training guide on information sharing for court-involved youth earlier this year. The guide was given to school-based social workers, who usually serve as the contact for county social workers and court monitors when they come to school to check on a student.
Although the district trained social workers on the guidelines, there was no requirement for sharing that training with other school staff.
"The assumption would be they will go back and share with their student services team which includes their deans, (assistant principals) and all the people that are a part of the process for engaging and supporting students," Aguglia said.
Nicki Vander Meulen, a Madison School Board member who practices juvenile criminal defense law, said she's never had a school official submit a letter to the court in any of her cases.
"I've heard about it, but I've never seen it directly … until this," Vander Meulen said. "It disturbs me."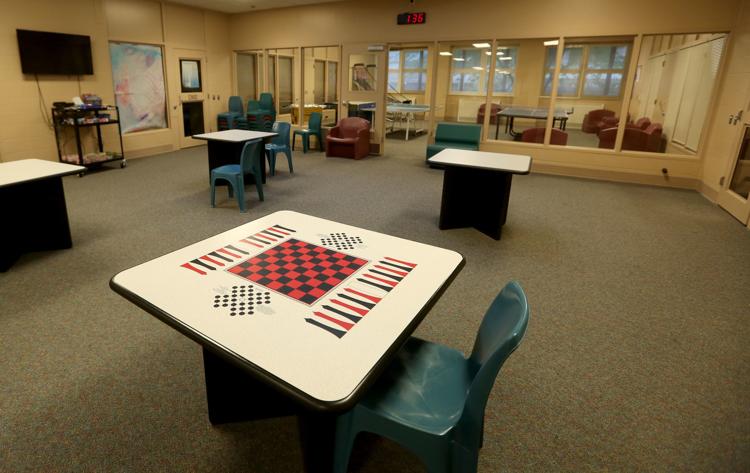 Experts in juvenile law say there is another facet of the case that struck them as odd — the reference to Reese's son's IEP in the decision to detain him longer.
Vander Meulen, who is not involved in this student's case, said the use of an IEP as justification to continue detention could deter families from getting the help their children may need in school.
"Are we going to agree to a system where the court is going to use (an IEP) against a student? What is the purpose of getting those accommodations? Why would any ask for that help if it is going to be used against them in court?" Vander Meulen said. "Please tell me what teenager is not impulsive?"
Jeff Spitzer-Resnick is a civil rights attorney with a focus on education and disability law. Although he is not familiar with this case and typically doesn't represent delinquent students, he said he hasn't heard of an IEP being used to detain a student.
"It's troubling for a court commissioner to use a plan that is supposed to be designed for the child to get a successful education… against that child to detain him," he said. 
Spitzer-Resnick said the scenario the Cap Times described is a direct example of the "school to prison pipeline," the idea that students — particularly children of color and students with disabilities — are pushed out of school into the criminal justice system due to discriminatory discipline practices, lack of resources to support students with special needs, police in schools and other methods.
"In (this example) you've got an administrator contacting the juvenile justice authorities about what's going on in school, and you've got an IEP being used against a child,"  Spitzer-Resnick said. 
"You see that children of color and children with disabilities are disproportionately represented in the school to prison pipeline... It is disturbing that we even have such a thing in our society. Schools should be designed not to end up incarcerating children but to educate them."
The lack of effective communication between the school district, Dane County Department of Human Services and Dane County Juvenile Court when it comes to court-involved youth is not a new issue.
The city of Madison's education committee — comprised of MMSD staff, Madison School Board members, Dane County board supervisors and Madison City Council members — met in May to discuss how the city, county and district can collaborate to better support court-involved youth.
Ricardo Jara, who is MMSD's special assistant for equity and innovation, and Andre Johnson, juvenile services manager for Dane County, spoke to the committee about the communication problems.
Johnson said district and county workers formed a "cross-systems" team a few years ago to get on the same page, but each school still seems to have its own way to share and track student information, making it hard to create a standard process.
Social workers and court monitors tend to also operate with individual playbooks, he said, speaking to school employees they know or who they have worked with before, even if they are not the best people to share information about a student. 
"The day-to-day of how a kid is doing and what is going on has been, over the years, more relationship-based," he said.
Compounding the communication issue between MMSD and Dane County is the frequent movement of justice-involved youth. They are released, custody arrangments may change, or they move to group homes, treatment centers or correctional facilities.
Johnson said individual schools might have a better idea of their students' status than the district.
"I don't believe there is anything at the district level that if someone calls up and says, 'How many (students) do we have right now that are justice-involved?' that someone can quickly pull a number," Johnson said. "I think you would have to go school by school, and each school would have a fairly accurate number."
MMSD's lead social worker Aguglia said the district does have access to a database shared with the county and state with that information.
The Cap Times contacted Johnson for further comment but he said he did not receive permission to do an interview.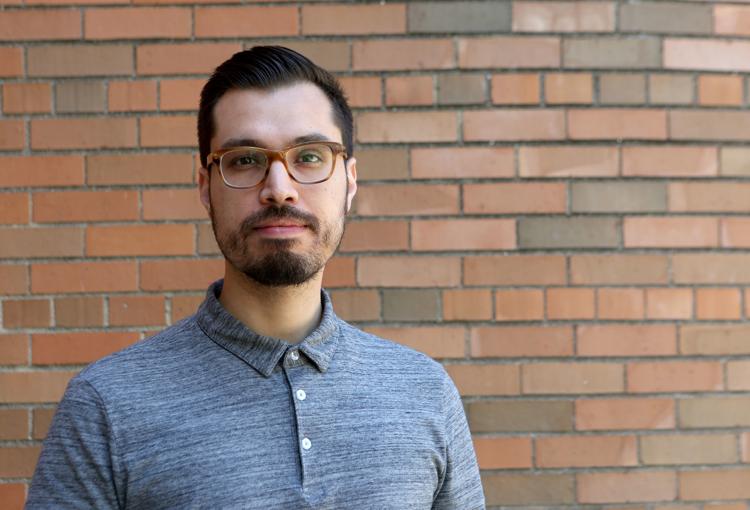 Jara, who joined MMSD earlier this school year to research how the district can better support at-risk youth, said the district needs dedicated, central office staff to do the job.
"Chief among these gaps... is the lack of focus in the district in terms of personnel specifically and explicitly focused on this population, and coordinating our resources and what we are doing internally to better serve this group of students," Jara said.
Jara's work focuses on "opportunity youth." That term refers to students who are transitioning from corrections and treatment facilities and back into school; youth that have dropped out and now want to earn their diploma; and/or 11th- and 12th-grade students who lack credits and are significantly off-track toward graduation. As of May 21, MMSD said the number of students considered "opportunity youth" is 474.
A 2016 annual report from the Dane County Juvenile Court program showed the Juvenile Reception Center received 802 referrals in 2016. Excluding youth who had a custody placement change, court sanctions or home monitoring,  over 49 percent of cases were remanded to secure custody, up from 36 percent in 2013.
Juvenile Court Administrator John Bauman said although the percentage of students remaining in custody increased, the number of students referred overall has decreased since 2005. Bauman said the police are referring less youth overall, but the ones they do face more severe charges.
Jara's report about opportunity youth, released in February, included student, staff and community partner perspectives on the current model. Jara's chief recommendation was for the district to create an Office of Youth Re-Engagement by the beginning of next school year.
"To lead some of the work around the lack of communication or spotty communication between the district, the county, and the courts, you need to have that infrastructure within," Jara said.
"This is the first major, meaningful step to getting after other things… namely, creating these (student-centered) programs, and strengthening ties between (the district), the county, the courts and the city," he said.
Jara's proposal for the Office of Youth Re-Engagement includes four staff members: one dedicated to supporting justice-involved youth; one to engage students who have stopped attending school and establish a plan for them to return; a dedicated point of contact to communicate with alternative programs in the district, and a director to tie everyone's work together. The district wants staff to work in the community, versus at central office, so they are accessible to students and families.
The Office of Youth Re-Engagement is one of Cheatham's strategic budget priorities for the next school year. MMSD is asking the School Board to allocate $120,000 to fund the new director position, with additional money from federal and district budgets. The board is expected to adopt the district's preliminary budget at the end of June.
For Cheatham, the focus on opportunity youth was borne out of conversations with students, parents, district employees and service providers who expressed the need to do more to support these students.
"I wanted for us to be able to lean into creativity, to move faster. This particular group of students have no time to wait," Cheatham said. "Having an established team that is fully responsible and accountable for the case management of students who are transitioning back to school is something we desperately need."
She highlighted that the percentage of students "not known to be continuing," commonly referred to as the drop-out rate, has "decreased precipitously" over the last five years, moving from 10 percent of all students in 2012 to less than 5 percent in 2017. African-American students had the most significant decrease, from over 22 percent of black students dropping out in the class of 2012, to 8.2 percent by 2017.
"It's a wonderful thing that (the rate) is going down and it means we have to learn how to better serve, support and build relationships with the students who are now in our schools," Cheatham said.
As far as Reese's son repairing relationships with West High staff, he said it was not possible.
"I just felt like the deans and security staff were all out to get me, like they were all trying to set me up … I went to class, but I didn't do anything. I just didn't feel like being there," he said in an interview.
"I was so surprised about all the stuff she said about me," he said after reading Pryor's letter.
In a statement, MMSD's spokeswoman Rachel Strauch-Nelson said the district took "follow-up action" with Pryor, but would not say what those measures were.
For her part, Pryor expressed remorse for the letter's outcome. She declined an interview but provided a statement.
"As an educator, I need to be an advocate for our students, and in this instance, I fell short. There isn't any excuse for that, and I recognize the negative impact it had on this young person's life," she said. "I am learning from it, and I am committed to supporting and serving all students going forward."
Reese's son has since left West and enrolled in an alternative program in the district. Although Reese said she will have trouble ever trusting the district again, Reese said her son is already doing better in the new environment.
"He really likes it," she said.