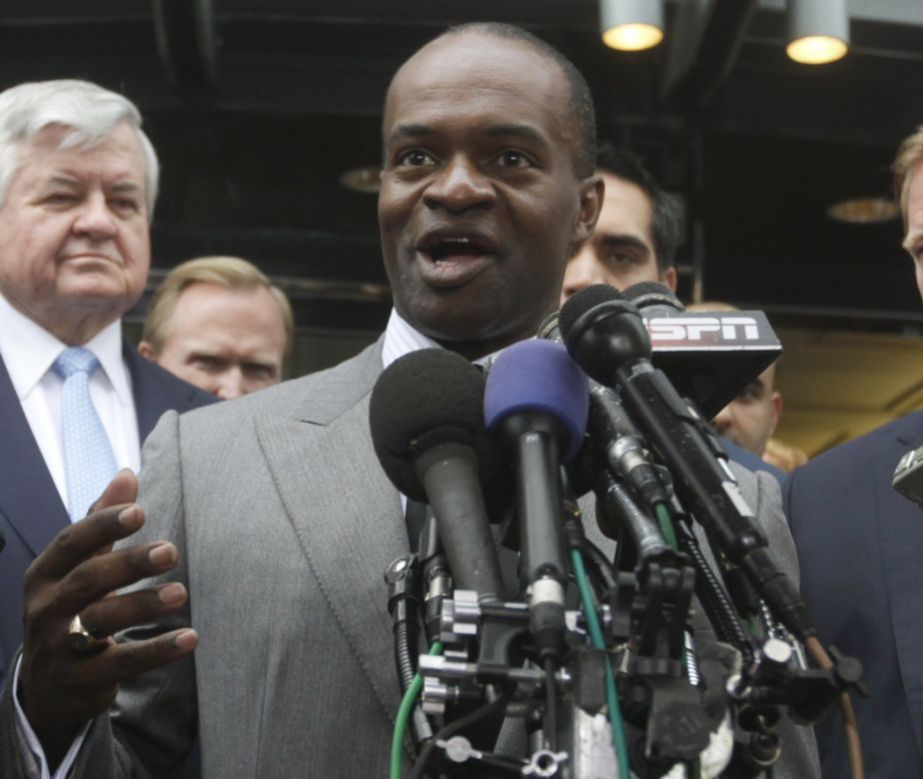 National Football League Players Association executive director DeMaurice Smith is no stranger to right-to-work battles in the Midwest, having spoken out against the movements in Michigan and Indiana that led to those states enacting laws in 2012.
"If you are able to decrease the ability of a group of people to bargain collectively, you've won the war before the fight started," Smith said in a phone interview Monday. "It's one thing to be in a negotiation room where you have a group of workers who formed themselves as a team, and whatever contract you get is the contract you get. Or you can play the game in such a way where you actually prevent or inhibit the ability of that group of people to get into the room as a group, and you win the war before the fight began. And that's what right to work is."
Pro football players for the Green Bay Packers make up only a tiny, yet highly visible, segment of union membership in Wisconsin. And a right-to-work law might not impact the NFLPA as much as other unions.
To Smith, however, the NFLPA's involvement in the issues starts as a philosophical matter.
"Our guys work for a living," Smith said. "And when it comes to the issues of working men and women in America, our issues really aren't so divergent from theirs. Our guys want a safe workplace. They want a fair wage. They want a fair pension. And they want to know that they can address all of those issues as a collective team rather than being subjected to an employer who has a significant, if not tremendous, amount of bargaining leverage over an individual."
Wisconsin would be the 25th state with a right-to-work law if the measure passes through the Legislature this week and gets Gov. Scott Walker's desk for a signature, as all signs have indicated it will.
Twelve of the NFL's 32 teams are in states that have right-to-work laws, which means players in those states can't be compelled to pay union dues to keep their job.
That, Smith said, hasn't been a significant issue for the NFLPA, which he said tries to focus its communication with players on being a part of the bargaining process that has yielded important victories for the players.
The NFLPA has been involved in Wisconsin union politics before. During statewide protests in 2011, then-Green Bay Packers cornerback Charles Woodson, one of the team's NFLPA representatives, expressed support for the public-sector workers whose collective bargaining rights were stripped by Act 10.
While there's no indication that Packers players will be involved in any protests planned this week, Smith said it's in the best interest of players to be mindful of what's happening around them.
"I personally urge our players to be aware and invested in the communities in which they live," he said. "I don't think it's the right way to view your fortune as being a football player that you can somehow detach yourself from your community. Our job is to certainly make players aware of what's going on and urge them to get involved."
Share your opinion on this topic by sending a letter to the editor to tctvoice@madison.com. Include your full name, hometown and phone number. Your name and town will be published. The phone number is for verification purposes only. Please keep your letter to 250 words or less.