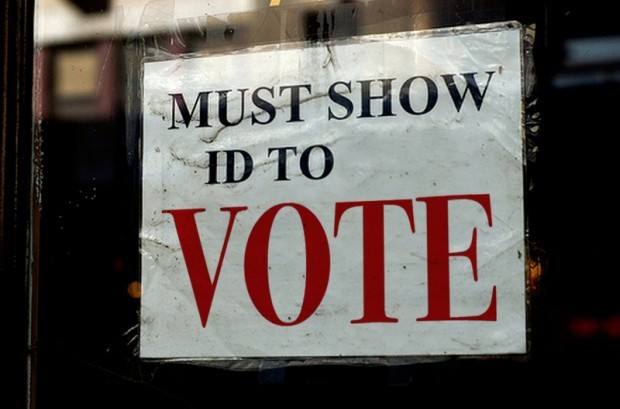 For residents in 48 of Wisconsin's 72 counties, there are only 14 or 15 days left to secure a photo ID, needed to vote in the general election on Nov. 4.
In those 48 counties, the local Department of Motor Vehicles service centers are open only two days each week, generally for 10 hours, on Monday and Wednesday or Tuesday and Thursday.
The 48 counties that do not have a DMV location open full-time hours represent just over a quarter of Wisconsin's adult population.
Thirty of Wisconsin's 90 service centers that issue identification cards, including Madison's two centers, are open during business hours, Monday through Friday.
At 50 other DMV locations, the service windows are open for a total of 18 to 20 hours per week.
Another 10 service centers, generally in municipal buildings, are open only sporadically. Four of them — in Minocqua, Phillips, Stanley and Wittenberg — are available on only six days each year.
The Wittenberg location isn't scheduled to be open again before Nov. 4 and the Minocqua office is open next on election day.
If you live in Fort Atkinson, the local service center in the city building is open from 8:15 a.m. to 4:30 p.m. on the second and fourth Thursday of the month. That leaves three days before the election — Sept. 25, Oct. 9 and Oct. 23 — to appear in person as required to get an ID.
The closest DMV alternatives for Fort Atkinson residents are in Watertown and Janesville, both about 20 miles away. If you consider that someone looking to get a valid ID doesn't currently have a valid driver's license, travel could be an issue.
Wisconsin law requires the state Department of Transportation to waive the ID fee for anyone who requests it, but a notice from the GAB suggests anyone wanting an ID for voting purposes should start the process "well in advance of an election at which they wish to vote."