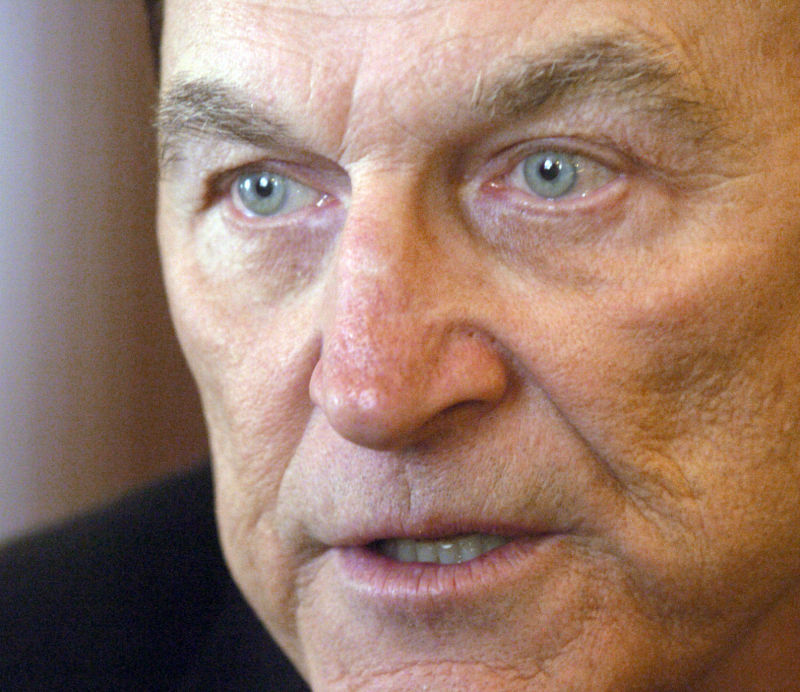 Sounds like a mutiny is brewing in the state Capitol.
Last week the nonpartisan Legislative Fiscal Bureau released a memo projecting a $664 million structural deficit resulting from Gov. Scott Walker's budget proposal. About half of that would come from an income tax cut averaging about $83.
Popular as it might be with some taxpayers — $83 would cover a dinner out for two — the budget deficit is not playing well with GOP budget hawks who in backing Walker's budget cuts and union-busting initiatives two years ago weathered massive protests, legislative rancor and endless taunts from anti-Walker singers.
"It's ridiculous," says state Sen. Richard Gudex, R-Fond du Lac. "We went through two years of hell to get to where we are. We're going to go back into a structural deficit? Absolutely not."
Gudex is decidedly not alone. On Friday, Sen. Rob Cowles, R-Allouez, told 1150 Newstalk radio in the Fox Valley that a structural deficit makes absolutely no sense.
Sen. Michael Ellis, R-Neenah, also gave Walker's deficit a thumbs-down.
"I don't support a structural deficit of $600 million — you can print that," says Ellis, who was first elected to the Legislature when Walker was still in pre-school. "We fought for 10 years to get rid of the structural deficit."
Walker contends that revenue growth not factored into the Fiscal Bureau analysis will make up for the shortfall. The bureau will release updated revenue projections in May. Scott Fitzgerald of Juneau, the Senate majority leader, is apparently hoping those projections will be good enough to wipe out the need for any tough choices.
"Last session, we eliminated Wisconsin's $3.6 billion budget deficit by being good stewards of the taxpayers' money," says Fitzgerald spokesman Tom Evanson. "We remain committed to being good stewards in this budget, and the Joint Finance Committee's work coupled with May's revenue estimates should minimize or eliminate this gap."
Gudex doesn't want to hang his hat on any optimistic predictions.
"The numbers are never firm, and they're never real numbers — until they're actually real," he says. "I don't want to see a structural deficit, and the Fiscal Bureau's going to have to assure me that there's not."
The anti-deficit senators say they're not just an isolated faction. Indeed, they say, dissatisfaction with Walker's proposal is widespread.
"I talk with members of Joint Finance quite extensively," says Gudex, referring to the Legislature's powerful budget committee, "and they're all of the same sentiment that we're not going to be passing anything with a structural deficit unless something astronomically changes."