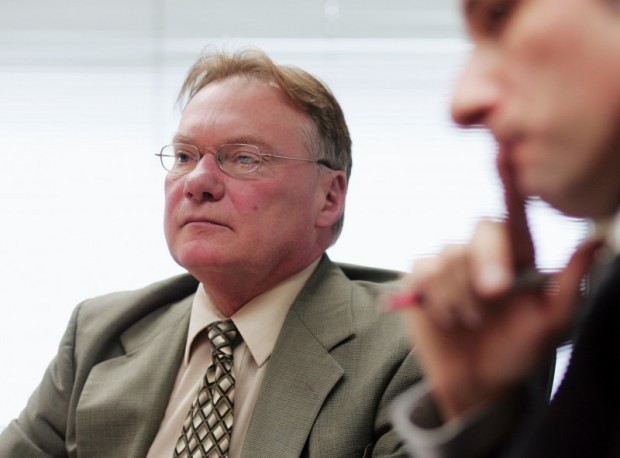 A former Wisconsin Corrections secretary and current dean of Madison College's School of Human & Protective Services was named the next Colorado prisons chief, replacing Tom Clements, who was gunned down by a white supremacist in March.
Democratic Gov. John Hickenlooper named Rick Raemisch, who previously served as Dane County sheriff, assistant district attorney and U.S. prosecutor, on Friday.
Raemisch told the Denver Post that he sought the position because of the death of Clements, whose killer was an inmate released from prison four years early because of a clerical error. The gunman, Evan Ebel, was later killed in a police shootout.  
"The horrific death of Tom Clements kind of drove me to seek the position," Raemisch told the paper. "I was outraged that that could happen to someone who held the same position I once did. It made me feel an obligation to do something about it."
Raemisch served as Wisconsin's Corrections chief under former Democratic Gov. Jim Doyle and was credited with lowering the state's prison population through re-entry programs. With Doyle's blessing, he instituted a program of earned release, in which inmates who had served most of their sentences were able to win early release through model behavior. He also backed efforts to ramp up community services to help inmates succeed on the outside.
Republicans derided the program as "catch and release." Upon winning majorities in both legislative houses and the governor's office, Republicans eliminated his initiatives and Gov. Scott Walker replaced him with Gary Hamblin, another former Dane County sheriff.
Raemisch, who ran for sheriff as a Republican, has frequently been at odds with GOP hard-liners. He recently complained about a proposal to eliminate "double dipping," the practice of retired public employees earning pension benefits while working in another public-sector job.
Raemisch complained that the bill would deprive Madison College of teachers with police and firefighting experience.
"These people are going to be leaving Wisconsin to go work for government elsewhere," he predicted.