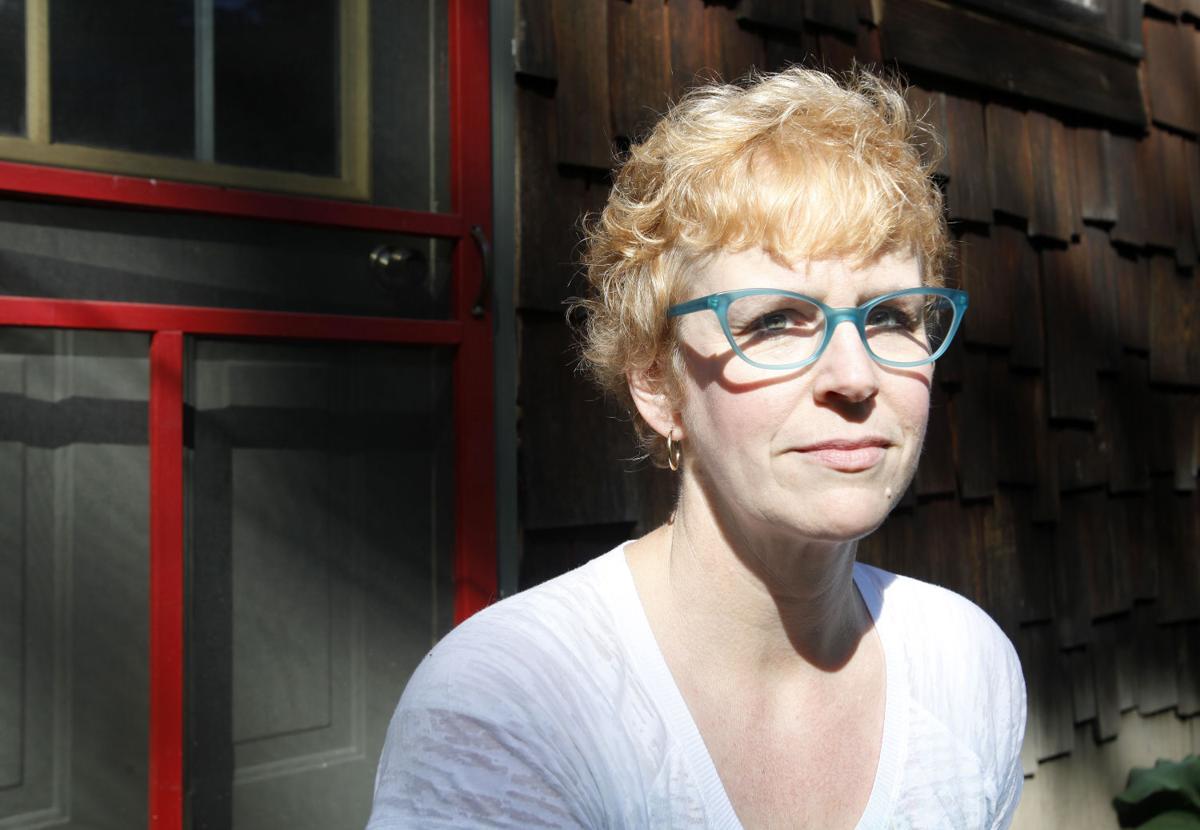 Eighth grade math teacher Stephanie Bush says she knew last fall, just weeks into the school year, that things could get dicey under a new discipline code for Madison's public schools.
"Usually the first quarter is a honeymoon period when students are excited to be in school and behaviors are good. So when things were already deteriorating rapidly, it was a sign to me that this was not going in a good direction," said Bush, 50, who has taught at Jefferson Middle School on Madison's west side her whole career.
It wasn't a specific incident, but the piling on of several serious incidents so early in the school year that troubled her.
"I'm seeing behaviors on a regular basis that I haven't seen in 20 years of teaching," Bush said. Some of this alarming conduct included students swearing at teachers, kicking trash cans, walking out of class, and kids wandering the hallways and in and out of classrooms, she said.
The behavior policy, implemented at the start of this school year, requires teachers to ask for outside help if they can't control a misbehaving student. But Bush says such calls for help often go unanswered by overwhelmed support staff, who are supposed to walk an out-of-control student out of the classroom and "intervene" to get a sense of the causes of the misbehavior.
"We call and no one comes," she said. "Teachers have stopped calling."
The lack of consistent response and consequences for violating rules has taught students there are no real consequences, Bush adds.
"This is basically 'Bad Parenting 101,'" she said.
Bush began suffering stress-related physical symptoms, like anxiety, insomnia and migraine headaches, she said, which brought her to the difficult decision to that she had to resign from the Madison Metropolitan School District at the end of the school year.
"Teaching for me was a calling, but I don't feel safe anymore and I don't think the kids are safe there anymore," she said.
Bush said she decided to talk publicly about the conditions caused by the district's new Behavior Education Plan to give voice to fellow teachers. She says teachers are being "thrown under the bus" and characterized as malcontents as their concerns are minimized by school district administrators.
"We don't feel any hope this system is going to change," she said.
The Behavior Education Plan, a rewrite of the school district's previous discipline code, was designed to keep students in the classroom, reduce the number of out-of-school suspensions and expulsions, and close a glaring disparity that sends far more African-American students from the classroom for disciplinary reasons than students of other races and ethnicities. Students with disabilities also are removed from the classroom at much higher rates than other students.
The new code has sharply reduced the number of out-of-school suspensions, although the racial disparity persists, school officials have reported. Revisions to the behavior plan are now before the school board, whose members decided Monday to postpone action until after further discussion at a special meeting within the next several weeks.
Bush is not alone in her conclusion that the new behavior policy is not doing what it was designed to do.
In a survey of teachers, educational assistants and other school staff, released last week by a joint committee appointed by the school district and Madison Teachers, Inc., 18 percent of respondents said the new behavior plan has had a positive effect on student behavior. At the middle school level, only 10 percent of respondents said the new policies were improving student behavior.
In their comments in the survey, respondents sounded recurring themes: schools do not have enough staff to respond to major infractions, the behavioral consequences are inadequate and staff has not been given the training it needs.
A half-dozen teachers told school board members Monday that while they support the goals of new behavior policy, it just is not working.
"We are being hit, we are being spat at. We have doors slammed on our fingers and toes, we've been pushed over, we've been kicked," Margaret Stumpf, a fifth-grade special education teacher, told the board.
What's more, a small group of disruptive students is exacerbating the misbehavior of others, Stumpf said. Still other students are frightened, she said, recounting the daily plea of "Miss Stumpf, I'm scared," from one boy. Other students try to flee the classroom with bathroom excuses or visits to the nurse, she said.
Karen Vieth, a teacher at Sherman Middle School and member of the committee that took the survey, asked school officers not to belittle the staff as incapable or unwilling to put the new practice into action.
"Stop blaming teachers; more than that, start supporting them," she said.
Katie Bergs, a behavior education interventionist at John Muir Elementary School, told school board members that she is on the front lines of the debate over behavior policy. Bergs said she would like to talk more deeply with students, getting to the reasons behind their behavior, but does not have the time.
"On a daily basis I find myself going from fire to fire putting them out," she said.
School district superintendent Jennifer Cheatham on Monday outlined for school board members her plan to beef up communication to and training of teachers next year in response to perceptions that they can't remove a disruptive student from the classroom and that there are not sufficient consequences for misbehavior.
"Something clearly has gotten lost in translation," she remarked, "no negative behavior should ever go unaddressed in the classroom."
Communication to students also needs to be improved, Cheatham said.
"I'm convinced a good chunk of the challenges are because students haven't had sufficient opportunity to really understand the approach," she said. Students are not privy to the work being done with a student being taken out of a classroom and may think there are no consequences, she speculated.
Bush's principal at Jefferson Middle School, Anne Fischer, said the first year of implementing the new behavior policy has been a learning experience.
"We're continuing to problem-solve as a team and make adjustments — at the school wide system level and also with individual staff practice. I am confident our team will continue to grow and improve as we go forward," Fischer said.
Cheatham said she does not believe MMSD schools are unsafe.
"I visit schools two or three times a week and in large part they are very joyful environments for students. I don't want anyone to get the perception that our schools are out of control," she said.
She has asked school board members to try to come up with more funds to hire more support staff members to work with students who are violating school rules.
The underlying issues are not new, Cheatham said.
"For a long time we have had a small number of students with some pretty serious challenges when it comes to mental health and traumatic experiences who are struggling to make sense of it," she said. "We're trying to reduce the over-dependence on exclusionary practices, coupled with a more progressive approach to discipline, to address these long-standing challenges."
As for teachers who believe school district administrators have "thrown them under the bus," or are belittling their capabilities and experience, Cheatham says assurances alone won't restore trust.
"If there are teachers who don't trust that we are capable of supporting them, something has to change," she said, "not just with our words, but with our actions."
Bush is turning her attention to school board members.
"I would like school board to look at teachers as a valuable resource," she said. She hopes changes are made in the content and implementation of the behavior plan "so teachers can teach again."
She called for marshaling supportive resources for students with repeated disruptive behaviors.
"Just telling a teacher they need to figure out a plan for that student is not realistic because some of these kids have very big needs," Bush said.
"This affects all my colleagues and all the kids, too," Bush said of the current behavior code's failure. She's hoping school district officials recognize it "and take positive steps toward reclaiming our school district," Bush said.
Share your opinion on this topic by sending a letter to the editor to tctvoice@madison.com. Include your full name, hometown and phone number. Your name and town will be published. The phone number is for verification purposes only. Please keep your letter to 250 words or less.
Be the first to know
Get local news delivered to your inbox!